When it comes to gymnastics, Olivia Dunne is a force to be reckoned with. Known for her incredible flexibility and dedication to her craft, this LSU gymnast has been captivating fans both on and off the mat.
Even with the gymnastics season over and school out, Olivia Dunne shows no signs of slowing down. Instead of taking a break, she continues to impress her followers with jaw-dropping displays of skill and athleticism.
Recently, a new TikTok video emerged, showcasing Olivia Dunne's extraordinary flexibility, leaving her fans. In a world where social media has become a platform for athletes to connect with their fans, Olivia Dunne has mastered the art of captivating her audience.
With millions of followers eagerly awaiting her next move, she recently shared a viral TikTok video that took the internet by storm. In this video, Olivia Dunne pushes the boundaries of flexibility as she effortlessly executes splits on a balance beam.
Related: LSU superstar Olivia Dunne turns heads with dazzling cowgirl shorts as Elena Arenas declares "We're Back"
Olivia Dunne wows fans while showing off her flexibility in latest video upload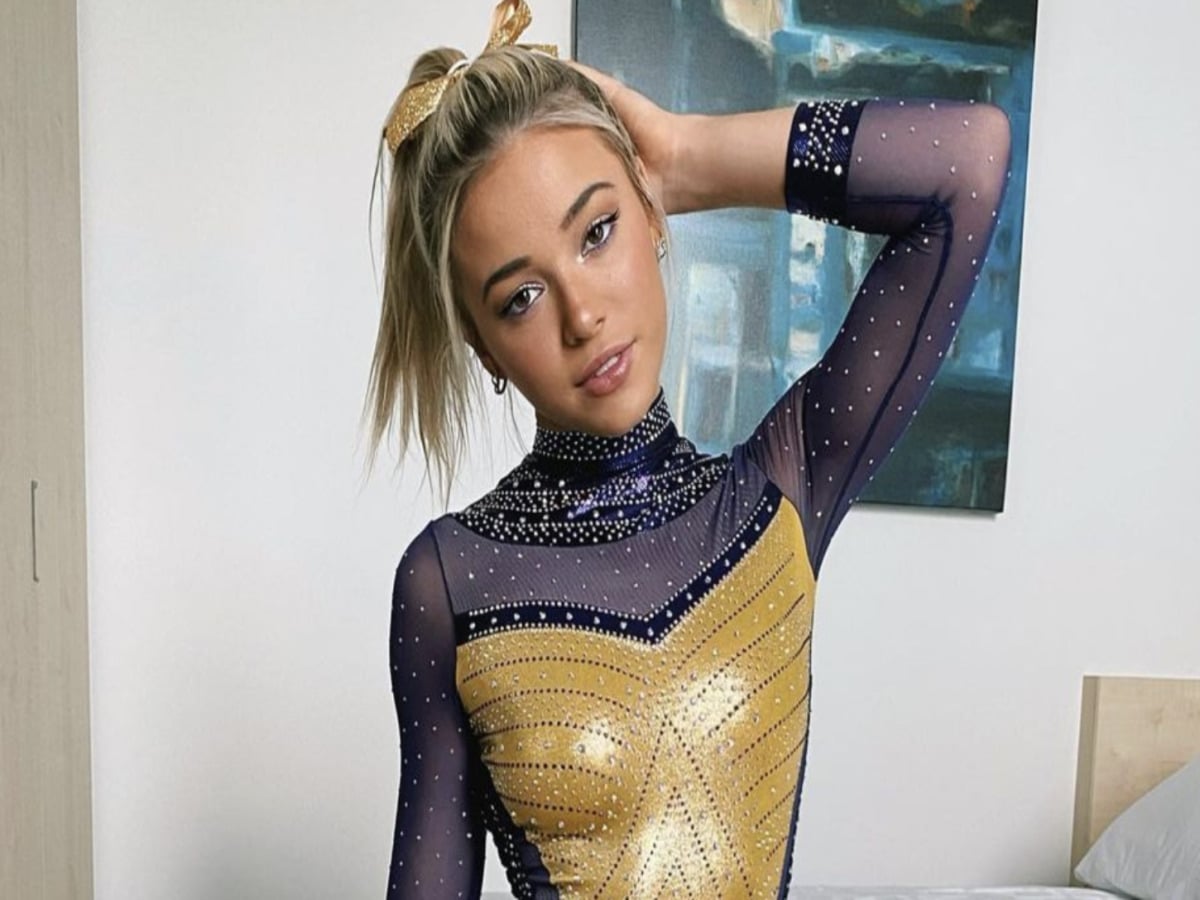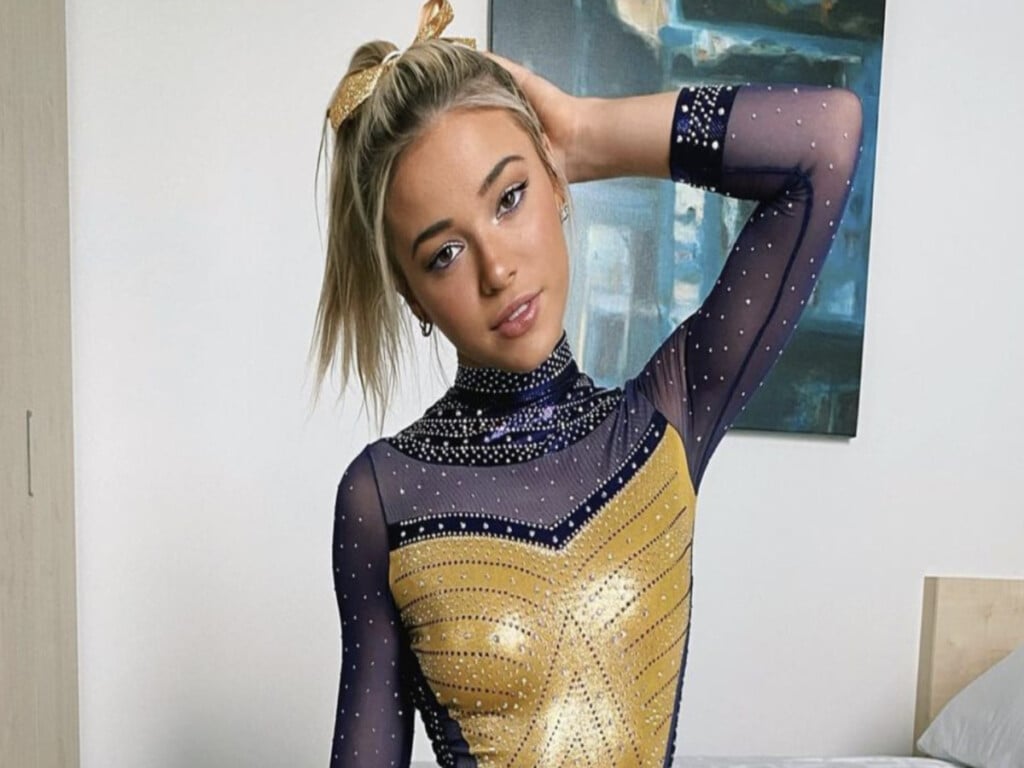 However, even the best gymnasts have their moments of humility. Just recently, Dunne took to her TikTok account to share a relatable and light-hearted video, poking fun at herself with a face plant during practice. It's a reminder that even incredible gymnasts like Dunne can have their fair share of embarrassing moments in the gym. Such authenticity and willingness to share both triumphs and setbacks further endear her to her fans.
Olivia Dunne's commitment to her craft goes beyond the gym. With her star rising in the world of gymnastics, she has recently gained attention as a Sports Illustrated Swimsuit Issue model. The combination of her remarkable talent and growing popularity has resulted in Dunne attaining a staggering $3.4 million valuation for her success, she continues to hone her skills and share her journey with her dedicated fanbase.
In another TikTok video, Olivia Dunne treated her fans to an inside look at her world of gymnastics. This video, which quickly amassed over 1.6 million views, not only showcased her exceptional abilities but also featured some of her LSU Tigers gymnastics teammates. Adding to the entertainment factor, Olivia's older sister, Julz Dunne, made a memorable appearance, captivating viewers with their dynamic and engaging routines.
Olivia Dunne's rise to stardom is a testament to her unwavering dedication and unmatched talent. Her impressive flexibility and awe-inspiring skills have taken the gymnastics world by storm.
As a member of LSU's gymnastics team, she continues to prove her multi-talented nature and ability to excel in all aspects of her life. From viral TikTok videos to modeling gigs, Olivia Dunne's name has become synonymous with remarkable flexibility and a true passion for her craft.
According to brobible, with each new display of her skills, she leaves her fans eagerly anticipating what she will conquer next. In the realm of gymnastics, Olivia Dunne has undoubtedly secured her place among the elite.
In case you missed it:
LSU gymnast Olivia Dunne's TikTok elicits backlash from disappointed fans
$2.3 Million worth Olivia Dunne, who's earning a million annually from NIL deals, shares valuable advice with college athletes