Following the intense backlash they received on social media, two trans runners, Athena Ryan and Lorelei Barrett, decided not to show up for the state final race. Both athletes had qualified for the final round last week. However, they were soon subjected to heavy criticism from other participants and the press. Riley Gaines has now attacked them for being a "no-show".
The former NCAA swimmer has been extremely vocal in recent times in regard to the ban on the participation of transgender athletes. Gaines who competed against Lia Thomas, the NCAA swimming champion, has often labeled trans athletes for having an unfair advantage over female competitors. She was quick to announce her displeasure after finding out about the developments last week.
Taking to her Twitter account Gaines asked the athletes whether they had finally learned of the clear unfair advantage they have. "Both boys (Athena Ryan and Lorelei Barrett) who qualified for the girls high school track and field state championships in California did not compete in prelims today. Did they realize they clearly possess an unfair advantage?," Gaines mentioned in her tweet.
Related: "This is wrong," Caitlyn Jenner SLAMS trans athlete Athena Ryan for participating and finishing 2nd at California women's track meet
CIF releases statement after Athena Ryan and Lorelei Barrett decide to withdraw from participation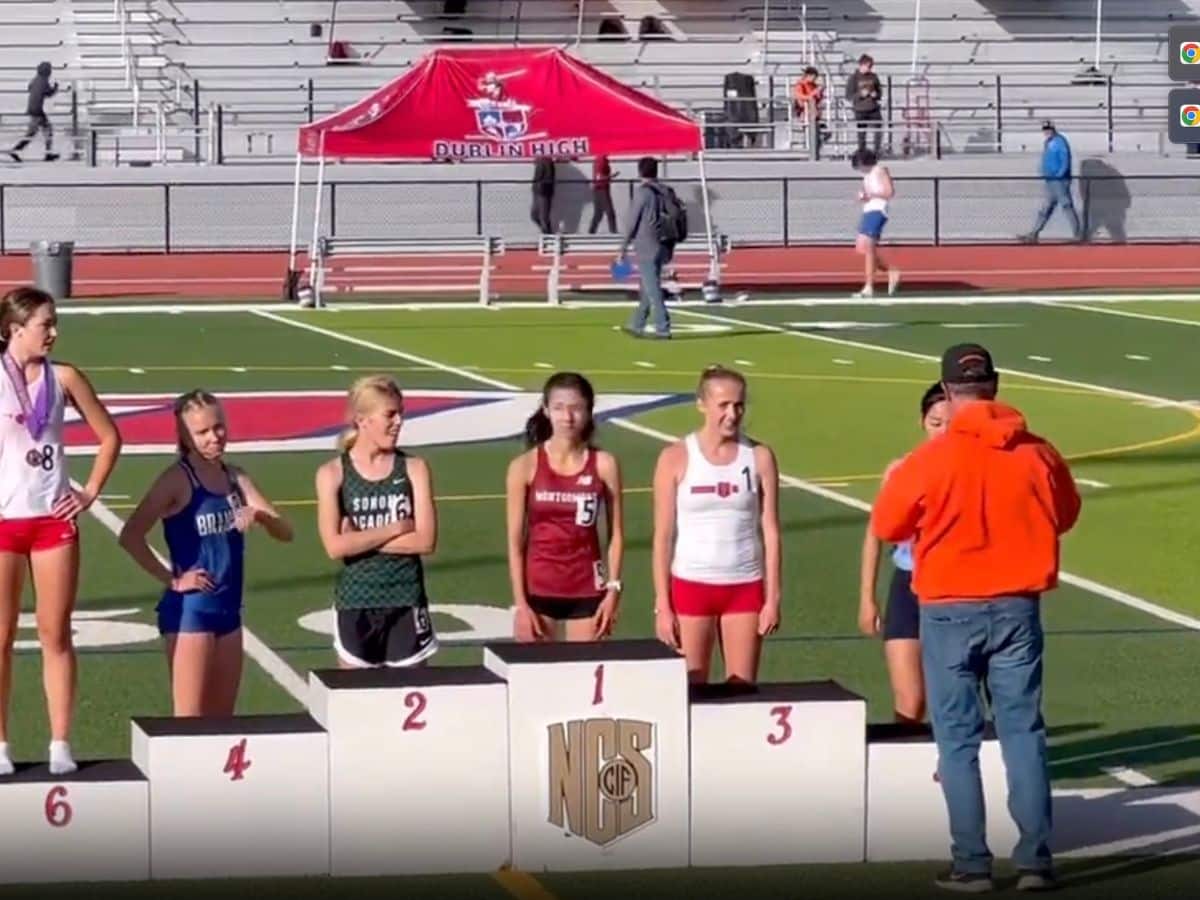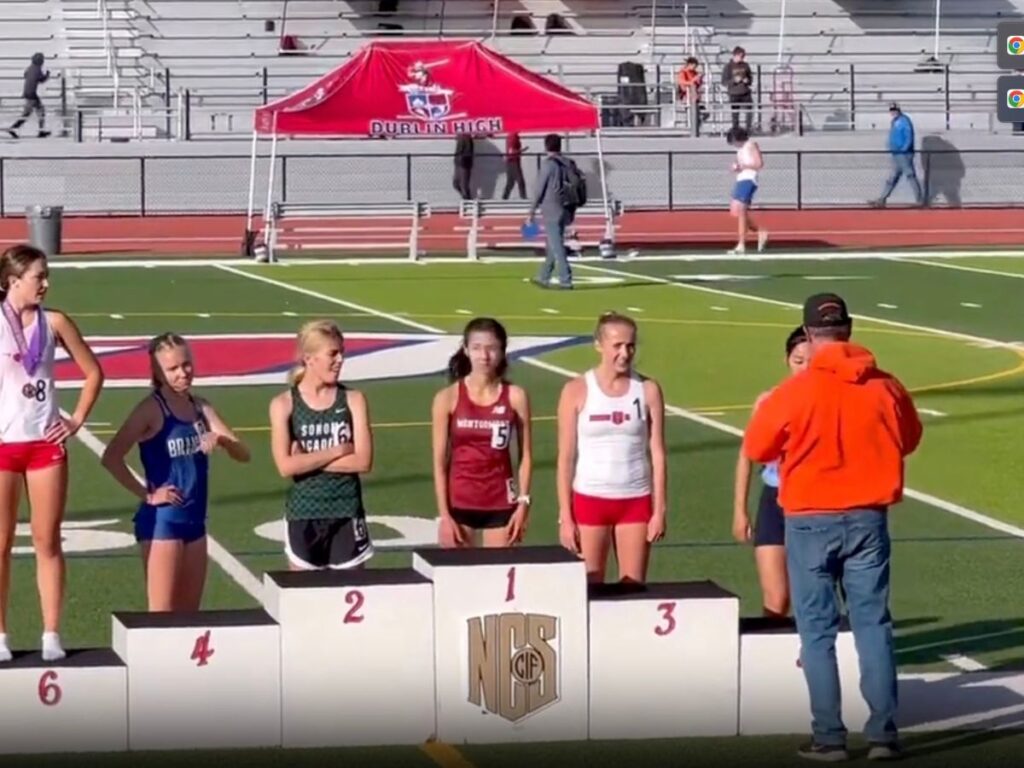 The decision to allow trans athletes to compete in this event was met with huge fury on social media. Users had urged the organizations to disqualify them. Several groups of protestors were reported to be present at the site of the track, shouting and abusing the runners. The California Interscholastic Federation (CIF) though has stood with these athletes.
The CIF in a statement said that they are "disappointed for two of our student-athletes and their families because due to the actions of others." The body was left in shock after hearing the decision of runners to not participate in the race for their personal well-being. The CIF later mentioned that they "strongly denounces discriminatory or harassing behaviors."
The story regarding the involvement of trans athlete keeps on producing new chapters. Meanwhile, Riley Gaines has asked female competitors to turn the cold shoulder and withdraw from participation in events if trans athletes are taking part with them. Should the Athletic body now create a completely separate division for trans athletes? The answer to this huge question is better for experts. Only time will tell where this story goes on from here.
In case you missed it:
"It's unfair," California parent slams authorities after daughter loses race to trans athlete Athena Ryan
Riley Gaines reveals details on 'traumatic experience' of sharing locker room with Lia Thomas and horrifying SFSU assault