The story regarding the ongoing ban on the involvement of trans athletes in women's sports saw another controversial chapter erupt after, Athena Ryan, a trans runner from California finished second. This event came to light when the parent of a participant, Adeline Johnson complained to the authorities about fairness.
Ryan's second-place finish ensured her entry into the next round. Unfortunately, Johnson missed out on her chance to advance. Caitlyn Jenner was not pleased with this outcome and called out the athlete. Recent weeks have been filled with debates on topics of biological males competing with a female.
This topic soon went viral after OutKick released an article. Jenner, a former Olympian and transgender advocate expressed her displeasure at this outcome and took to her social media to highlight her thoughts.
In a tweet, Jenner acknowledges that as a former runner and trans person herself, she feels "this is wrong,". She later urged me to "help her push back,". Following this trolls started to pick up on her for not supporting the trans athlete. In another tweet, she claimed that the trans community is being used as mere political tools.
Related: "It's unfair," California parent slams authorities after daughter loses race to trans athlete Athena Ryan
Did Athena Ryan cheated her way into the race?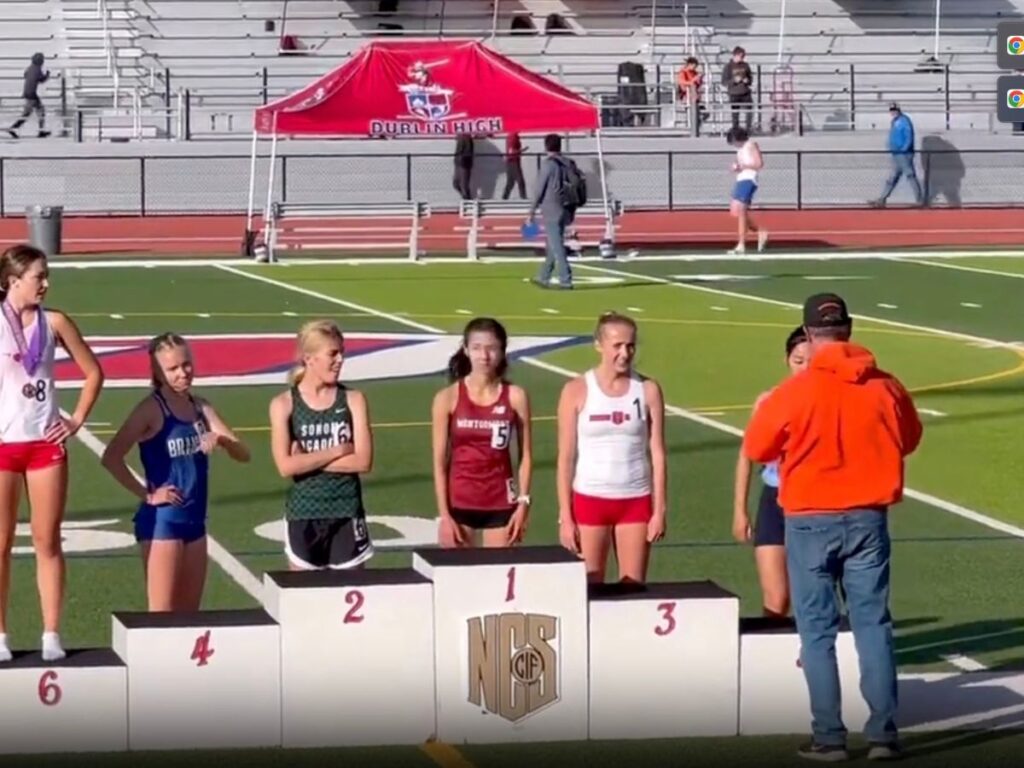 The incident that took place at Branson High School in California has further added fuel to the fire. There was a huge outrage on social media following the second-place finish of Athena Ryan. After the race, the trans runner was spotted celebrating her finish. The question now arrives is, did she cheat in the race?
The US House has already passed a bill on the ban of transgender athletes in girls' and women's sporting events. Several states across the country have already placed this ban. The institution in California backed Ryan and declared their support to all athletes, irrespective of their gender. The trans runner meanwhile admitted that she "wasn't expecting to win," and advance further.
As per reports, the news of Ryan participating in the race quickly caught the attention of some protesting groups. During the race, a group of such protestors arrived at the scene with banners of "Protect Female Sports".
They were quickly escorted out of the premises for various security reasons. Adeline Johnson meanwhile, was captured gesturing a thumbs-down sign. The school later cleared the doubts regarding this and stated that Johnson was unimpressed by her own performance.
Following this controversial turn of events in California, swimmer Riley Gaines has urged female participants to turn a cold shoulder to all events until some action is taken by the governing bodies. It would be interesting to see how this story develops as the heat is certainly more on Ryan now. Will she succeed at the next event after his outrage remains to be seen?
In case you missed it:
"She is puppet," Charly Arnolt slams Brittney Griner on her comments regarding Title IX changes, calls Lia Thomas a 'bigot'