With the decision to exclude transgender athletes from competitions, World Athletics (WA) recently announced a new set of rules that would prevent DSD athletes from competing.
On 23 March 2023, the decision was taken during the WA Council meeting and has been the subject of speculation for quite some time. Due to the fact that it pertains to contests, this regulation has extensive consequences, even those where known DSD athletes have competed in championships.
The old IAAF restrictions covered just a few events, but it didn't make much sense to limit them in some events but not in others. All athletes, including Namibian Christine Mboma, won a 200-meter silver medal at Olympics in Tokyo and a gold medal in the event at the 2021 World Junior Championships.
It would be prohibited from competing under the new rules if they don't fulfill specific requirements set forth in the DSD regulations. The criteria Expert Group or WA Medical Manager must meet new laws that are more detailed than earlier iterations.
For a while now, there has been a dispute regarding DSD and transgender athletes, as numerous individuals advocate for equality in women's competitions. One potential solution proposed by some is the establishment of a distinct category for DSD and transgender athletes.
The recent decision by WA may provide some relief for female athletes who are compelled to compete with DSD and transgender athletes. However, legal challenges against the DSD regulations and transgender policies are likely to continue in the upcoming months.
Related:Putin and Xi Jingping support IOC's plans to have Russian and Belarusian athletes as neutrals in Olympics 2024
More detailed DSD regulations for athletes in the female group from World Athletics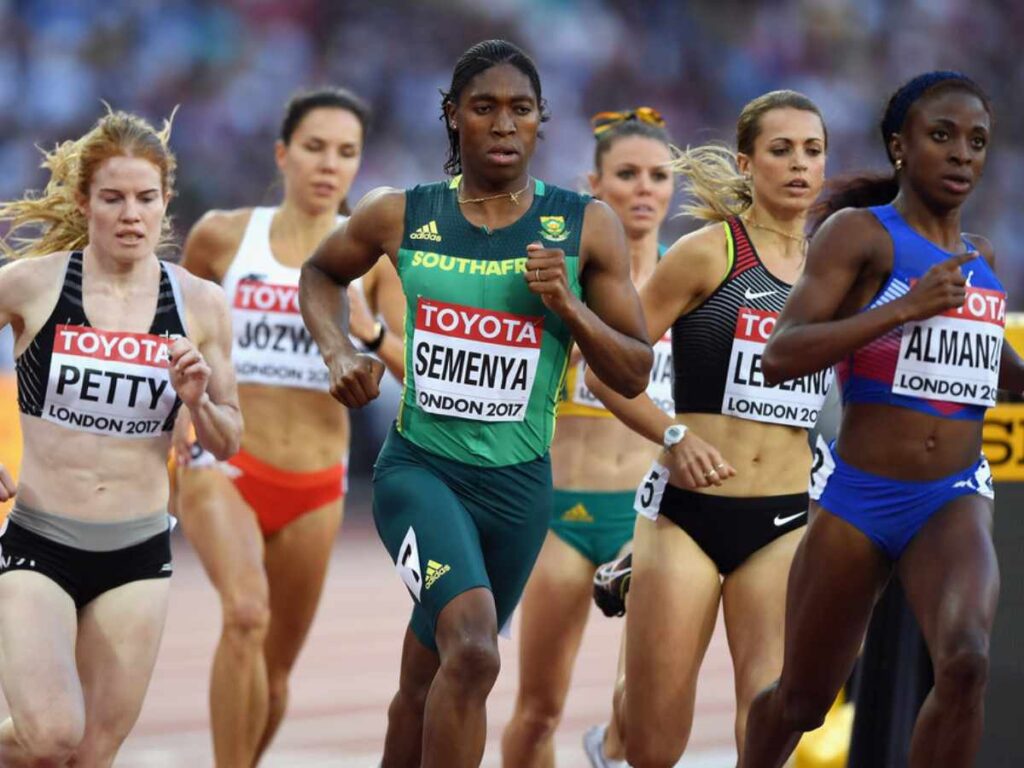 The WA's 2023 DSD regulations are more detailed than their previous versions, with athletes expected to maintain their testosterone levels below 2nmol/L throughout a 24-month period if they wish to compete in the female group. Continuous testosterone suppression medication would be used to accomplish this; no physical modifications would ever need to be made surgically.
Athletes are also required to provide "whereabouts" information to the WA during this period, just like in anti-doping procedures, and the whole process, both at the national and WA levels, would be kept private.
Under the new rules, DSD athletes who do not meet the specified conditions would be required to compete in the male category or other intersex events. However, this solution has been criticized as discriminatory and problematic, as it does not take into account the fact that many DSD athletes have identified and competed as female their entire lives.
The issue of fairness in athletic competitions is complex and multifaceted, and it remains to be seen how the new rules will be received and implemented in the international sporting community.
The WA's new set of regulations barring DSD athletes, along with the decision to ban transgender athletes from competitions has stirred up controversy in the athletic community.
While the regulations may be seen as a step towards fairness, further legal challenges are expected, and some have suggested creating a separate category for transgender and DSD athletes. Only time will tell how the situation will evolve, but it is clear that the issue is far from resolved.
In case you missed it:
"Always wondering if she has her 'junk'," Fox host Greg Gutfield comments on Lia Thomas' genitals in a transphobic rant on-air
"It's literally someone behind a phone screen," LSU gymnast Olivia Dunne speaks on receiving hate on social media