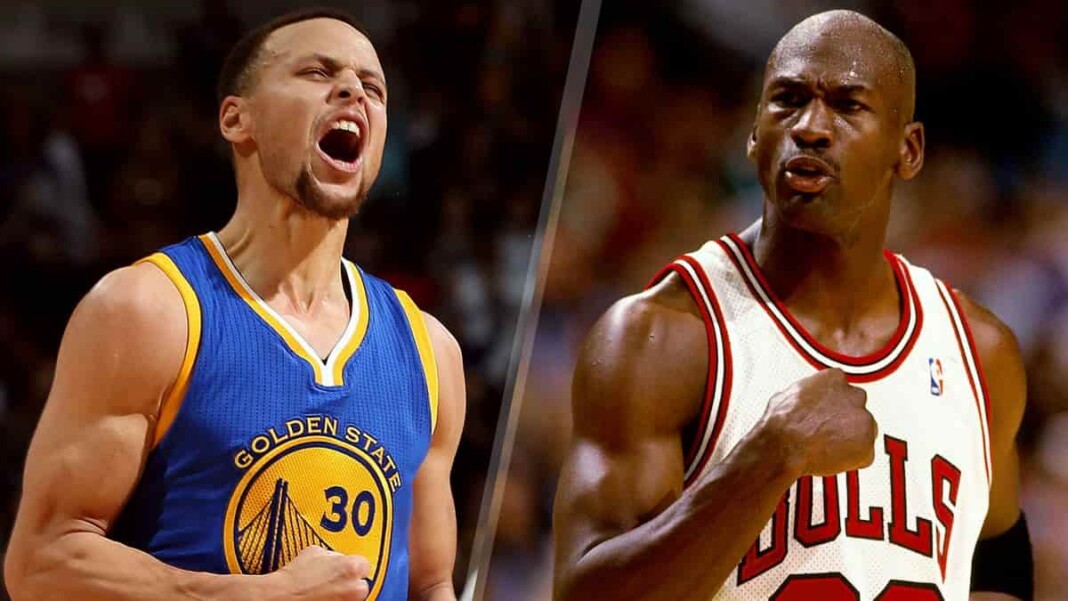 The NBA 75th Anniversary video has been recently and has got staggering views all over the social media. On one hand, where some hoop fans have appreciated the star-studded celebratory video, on the other there have been some fans who have been left disgusted with the authorities as marquee players like Stephen Curry and arguable G.O.A.T Michael Jordan were snubbed.
To those who are not aware the 2021-22 NBA Season is a special one for the American league as it marks its 75th anniversary. So a video had been released which signified different eras of the league and showcased majority of the players who were able to stamp their authority in different times. Safe to say the three-minute video features all-stars from different era except Stephen Curry and Chicago Bulls great Michael Jordan. It is surely shocking to see two leegnds of the game missing from NBA 75th Anniversary video.
Fans Left Aghast After Stephen curry and Michael Jordan Snub from NBA 75th Anniversary Video 
To give a brief about the video, the synopsis of the promo consists of Hollywood superstar Michael B. Jordan driving a school bus in the neighbourhood, picking up kids. The Creed actor plays the role of a guide showing kids the different eras of the league. The promo has icons of different generations living on the street known as the NBA lane.
With such star-power, it is amazing to see how the 6xNBA Champion Michael Jordan has been left out. Even when the modern era fans have been so vocal about Air Jordan being their inspiration, it does feel like a void has been created in the NBA 75th Anniversary video. Whereas talking about the modern-generation, the 3-point king, Stephen Curry has also been left out.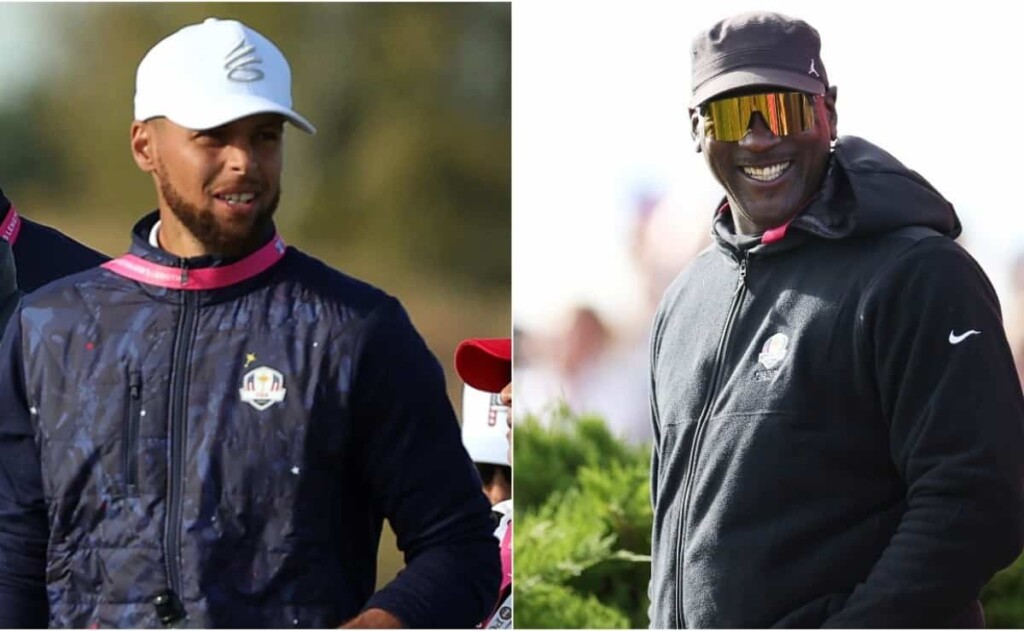 Not only Curry is one of the most talismanic icons of the game, but is recognized as one of the best 3-point shooters to have ever played in the league. Having said that Curry and Jordan are not the only players who miss from the video. Other noticeable names not included in the NBA 75th Anniversary Video are Shaquille O'Neal and Charles Barkley.
Also Read: 18 Former NBA Players arrested for Committing $4 Million Health Insurance…
Also Read: 5 Underrated NBA teams who could make an impact in the…