Lia Thomas, a transgender athlete, was misgendered by former president Donald Trump when he declared he would forbid transgender women from competing in women's sports. On Friday, the former president held a rally in Waukesha, Wisconsin, where he endorsed his picks for the Republican candidates running in this month's primary and the midterm elections in November
"We will also keep men out of women's sports," he said. After that, Mr. Trump mentioned Ms. Thomas, a swimmer from the University of Pennsylvania who underwent a transition and eventually won the Division I swimming championship of the National Collegiate Athletic Association (NCAA).
She has since been used as an example by many conservatives to argue that she had an unfair advantage. According to Mr. Trump, Ms. Thomas prevented one female swimmer from setting a record.. "And he was just given the Female Athlete of the Year by the way did you know that," Mr. Trump instructed the Waukesha audience to jeers and boos. "Is our country going to hell or what? ".
Also Read| "Swing and kiss" – Swimmer Riley Gaines dodges Donald Trump's kiss on stage
Donald Trump continued to misgender athletes again and again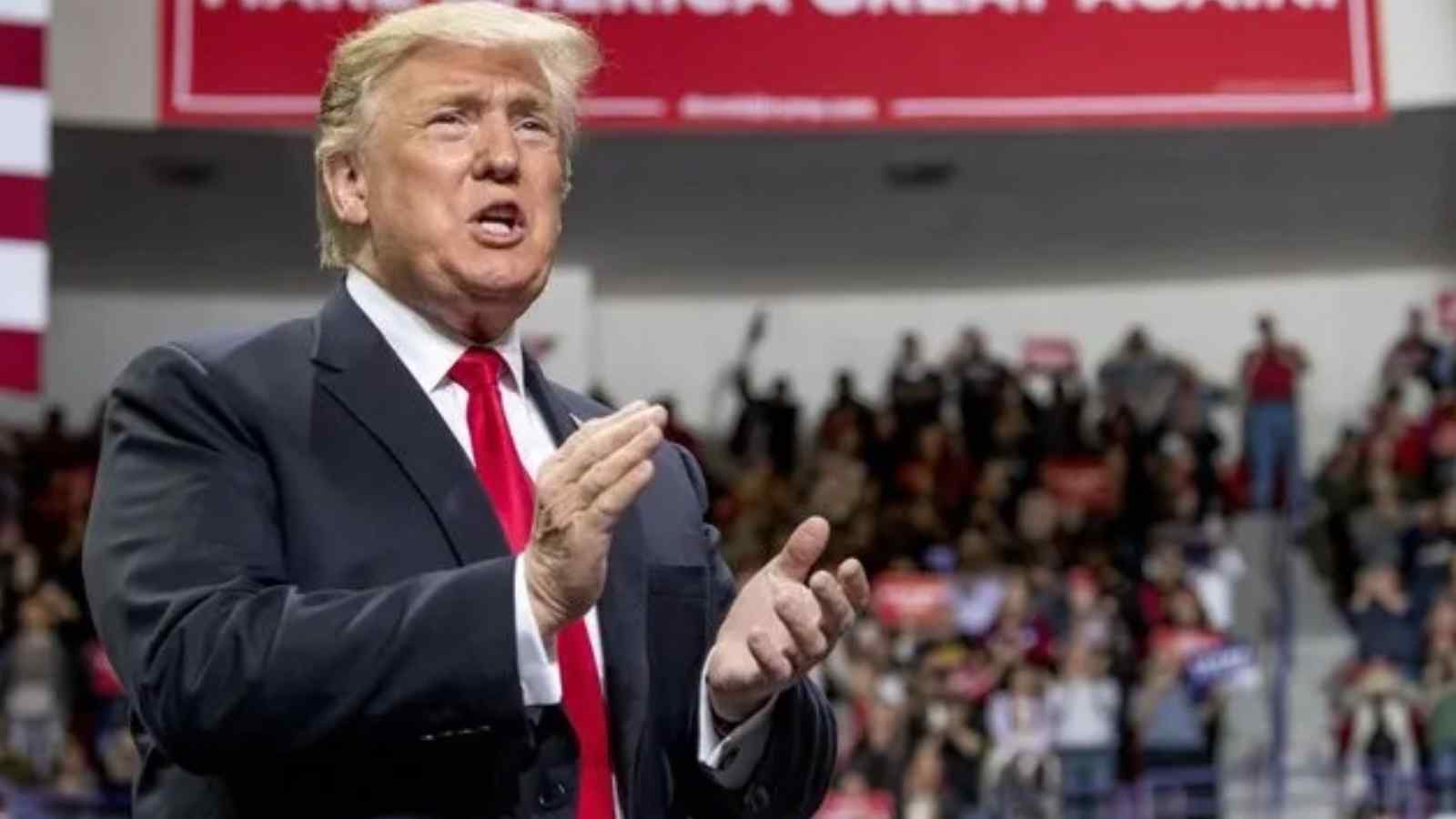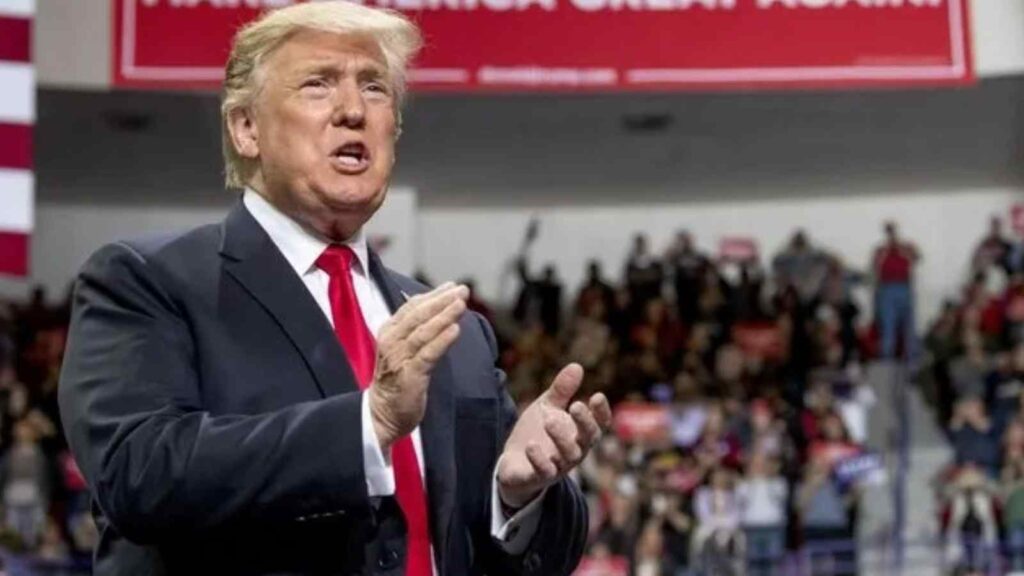 In order to highlight how tall she was, Mr. Trump continued to misgender him by saying, "he had a wingspan like this". Another transgender athlete was mentioned by Mr. Trump, this time a weightlifter, who he claimed had an unfair advantage and was once more misgendered. The former president's remarks came in the wake of numerous Republican governors approving laws that forbid transgender women from competing in women's sports. He also criticized educators for discussing gender and sexuality with students.
"No teacher should ever be allowed to teach transgender to our children without parental consent," Trump added. "What they're doing to your children essentially behind your back is crazy." When Republicans gain control of Congress, Mr. Trump said, they must take tough measures against pharmaceutical firms that provide puberty inhibitors "to mutilate our youth." "We will save our kids and every federal bureaucrat who is complicit in this travesty needs to immediately be fired," he said.
Additionally, Mr. Trump promoted Tom Michel, his favorite candidate for governor, and talked favorably of Robin Vos, the Wisconsin House Speaker, whose decertification of the 2020 election results he allegedly attempted to coerce. The demonstration takes place on the same day that the Republican National Committee declares Milwaukee as the location of its 2024 convention.
Also Read| "Shorter than his second term"- Donald Trump pranked by Jake Adams and his companions at LIV Golf pro-am
Also Read| "He allows LIV to breathe" Greg Norman praises Donald Trump after 3rd LIV Golf Invitational
Do follow us on: Google News | Facebook | Instagram | Twitter