Carlos Alcaraz is having the season of his life. He claimed the US Open title after defeating Norway's Casper Ruud in four sets, 6-4,2-6,7-6(1),6-3. He has now become the youngest player since Rafael Nadal to win a grand slam major. In addition to this, he has also become the new World No.1.
At just 19 years of age Alcaraz has become one of the youngest grand slam champions and also the youngest World No.1 ever. The young star has shown great resilience during this New York fortnight where he played top players like Marin Cilic, Jannik Sinner Frances Tiafoe and that too in five-set matches.
Also read: WATCH: Jerry Seinfield from the sitcom Seinfield visits the Arthur Ashe stadium to attend the US Open finals between Carlos Alcaraz and Casper Ruud
People celebrate Carlos Alcaraz's victory back at his home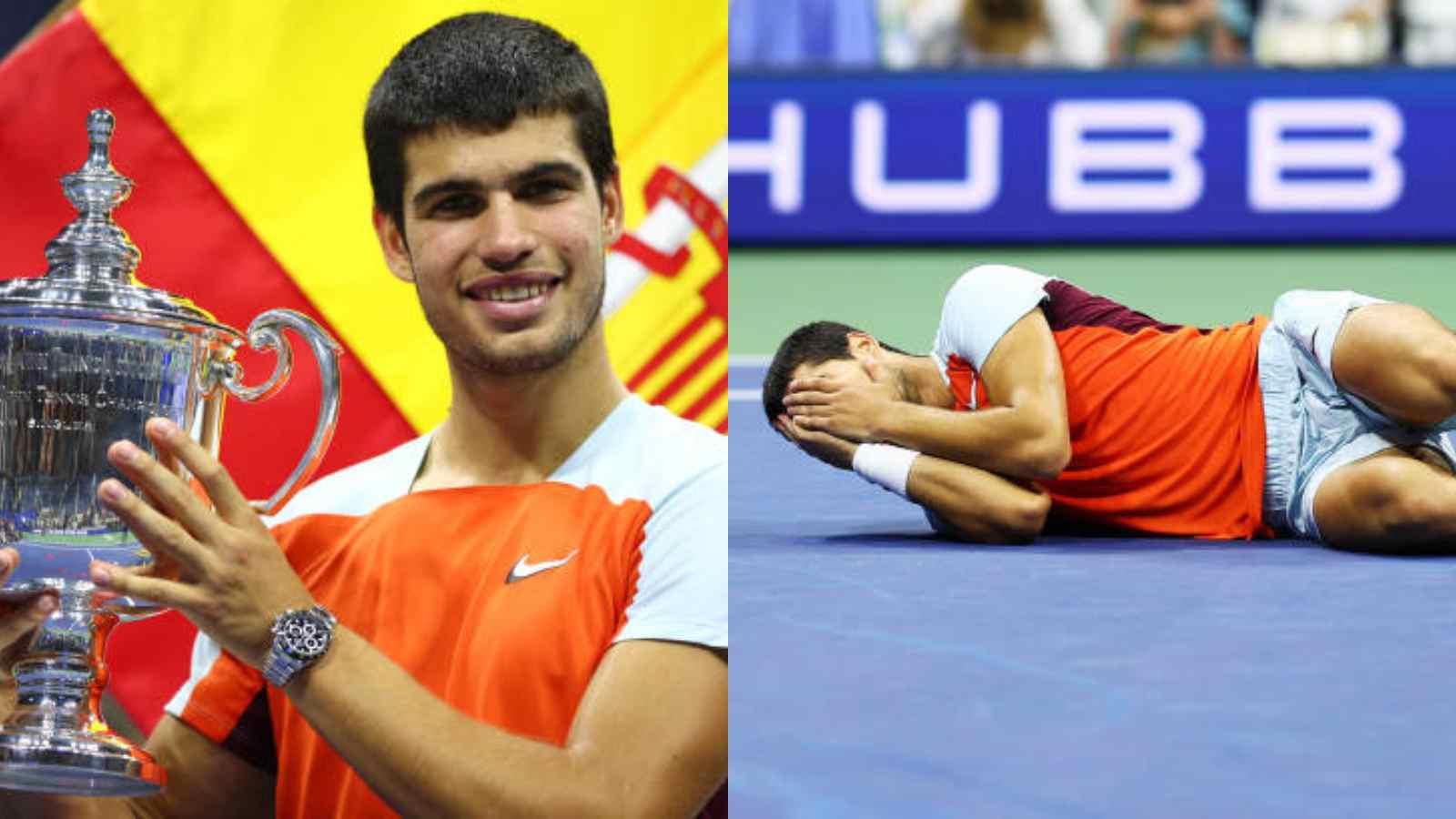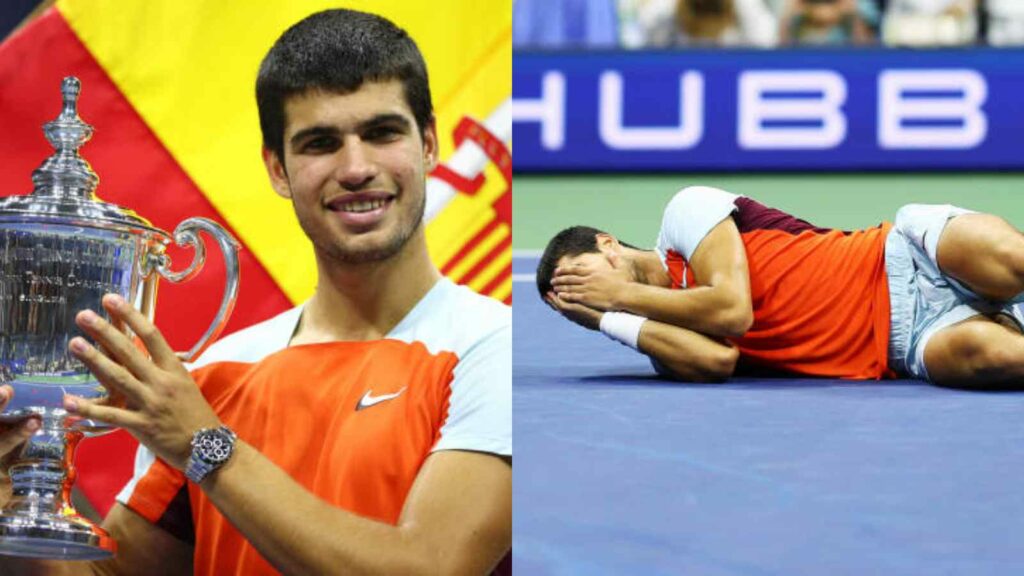 After his win, Carlos Alcaraz overwhelmingly said, "I was thinking of my mom, she's not here & my grandfather. A lot of family are here but there are a lot of ppl from my family they couldn't come here to watch the final, to watch some matches. I was thinking of all of them."
It was only yesterday that Carlos Alcaraz defeated Rafael Nadal and Novak Djokovic back-to-back at the Miami Open and then went on to eventually win the title. At just 19 years, Carlos Alcaraz has become the second youngest US Open title winner since Pete Sampras in 1990.
People of El Palmar, Carlos Alcaraz's home town, had a wholesome reaction to his US Open victory. Alcaraz, who might not even have been known there a couple of years ago is now a sensation.
Carlos Alcaraz broke down in tears after his win and then he further said, "This is something I dreamed of since I was a kid. To be number 1, to be a champion. It's something I worked really really hard for. It's tough to talk right now, a lot of emotions. This is something I tried to achieve, all the hard work I did with my team, my family."
Also read: "She's gonna be trouble for other players" Tennis Coach Paul Annacone warns other WTA players of Iga Swiatek's incredible form
Also read: "He should follow the path of my nephew" Toni Nadal suggests Carlos Alcaraz ditch Roger Federer and look up to Rafael Nadal instea