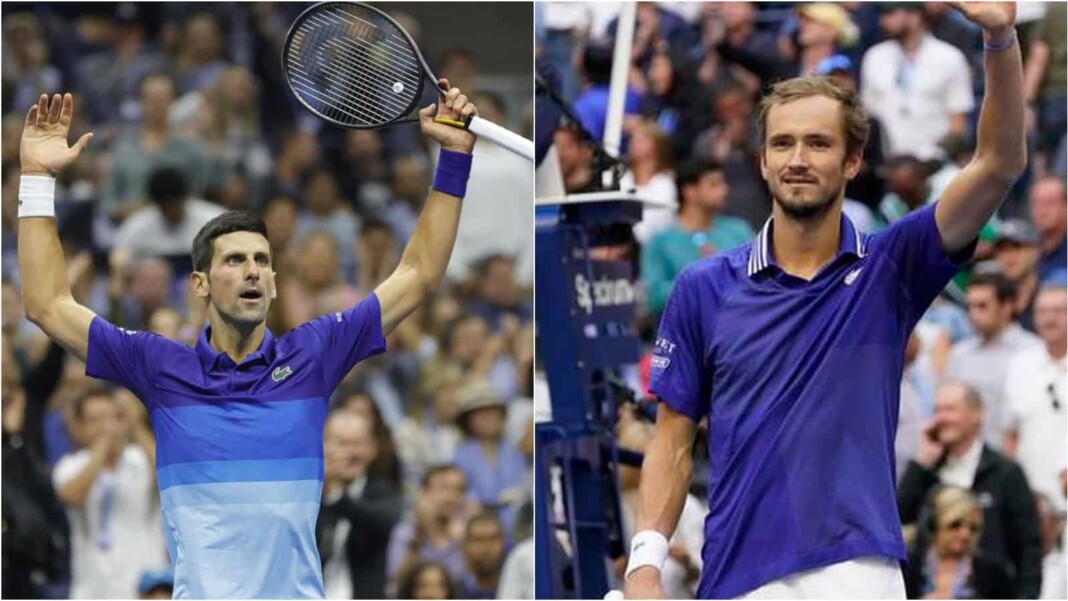 After headlining the finals of the 2021 US Open, World No.1 Novak Djokovic and World No.2 Daniil Medvedev once again got back onto the tennis court together.
Back in August, the Russian stunned the Serbian star in three sets to win his maiden Grand Slam in New York. In the process, Medvedev also stopped Djokovic from winning the Calendar Slam for the year.
Although Medvedev got back to the tour after the US Open, the 20-time Grand Slam champion didn't feature in any tournaments after New York. In fact, Djokovic will play his first competitive game at the Bercy Masters, after losing at the final Slam of the year.
Interestingly, the two best players indulged in some intense hitting session at the Patrick Mouratoglou Academy in Nice. As reported by Tennis Majors, Moreover, Djokovic and Medvedev also engaged themselves in a set, where the 25-year-old beat the 34-year-old in a tie-break set 7-6 (3).
It was also reported that although the five-time Paris Masters winner appeared sharp in his training, despite staying away from the game for a while.
Although the training session took place behind closed doors in Nice, there were a few lucky spectators watching some exhilarating tennis from the best players on the ATP tour.
Watching from close quarters was also the coach of the French football team, Didier Deschamps. In the end, Djokovic and Medvedev also posted a selfie with the respected and renowned coach.
Top Seeds favourite in Bercy?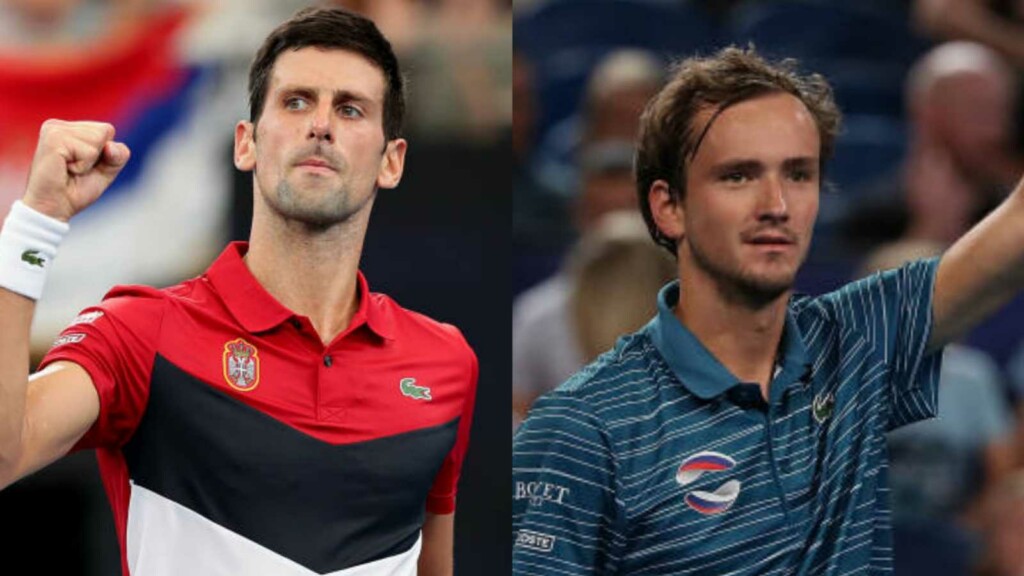 Both Djokovic and Medvedev will be seeded one and two respectively. The Serb and the Russian are also the past champions at this event. While the top-ranked Djokovic has won Paris Masters on five separate occasions, the newly crowned US Open winner won this competition in 2020.
It is also not to be forgotten that both players like to play indoors and are touted as the top favourites to win the tournament.
Also read: "The day when Serena-Era began": From $240 to $94 million in prize money; the journey of Serena Williams