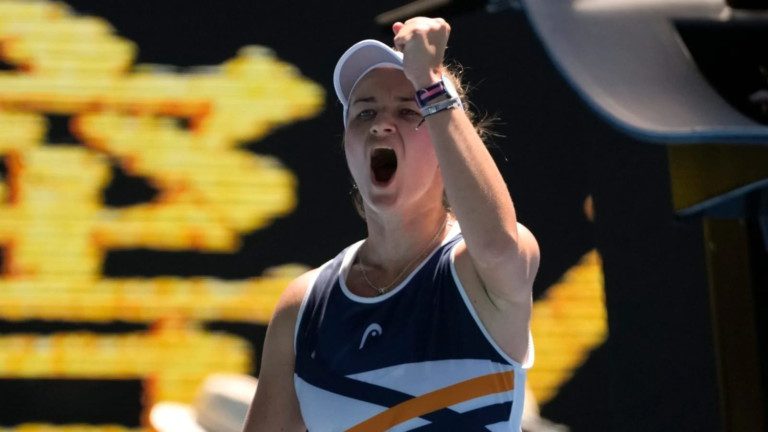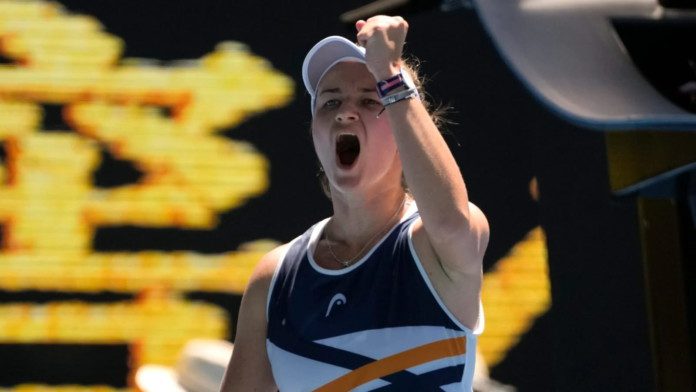 World No. 4 and the 4th seeded Barbora Krejcikova overcame former 2-time champion and the 24th seed Victoria Azarenka in the 4th round to enter the quarter-finals of the 2022 Australian Open. Krejcikova won the match 6-2, 6-2 in 1 hour and 24 minutes to move into the last-8 of the tournament for the first time in her career.
The French Open champion hit 6 aces, 2 double faults, 23 winners, 12 unforced errors and converted 5 of her 10 breakpoints to accumulate 62 points. An injured Azarenka from the other side of the net had 1 ace, 6 double faults, 16 winners, 28 unforced errors and won just 1 of her 4 breakpoints to finish the match with 40 points as she went down fighting a nice battle.
"Helly everybody and thank you for coming. Today it was really amazing because she (Azarenka) is a champion here and she likes the court, she is very experienced on the court. As I have said already, I have a lot of respect for her, I admire her, she is such a good player. I am extremely happy that I won today.
"Doing everything to take this win and I was really preparing for a dream like this to play such a court and play a champion, it is hard to find words. For sure today I felt way better and I have already played here so first times are always difficult so today I felt that I was not really a favourite, Vika was the favourite for this match. I was just enjoying the match and trying to play my best tennis and I was happy to do that and yeah, I am in the quarter-finals," said Barbora during her on-court interview.
"Next match is going to be doubles": Barbora Krejcikova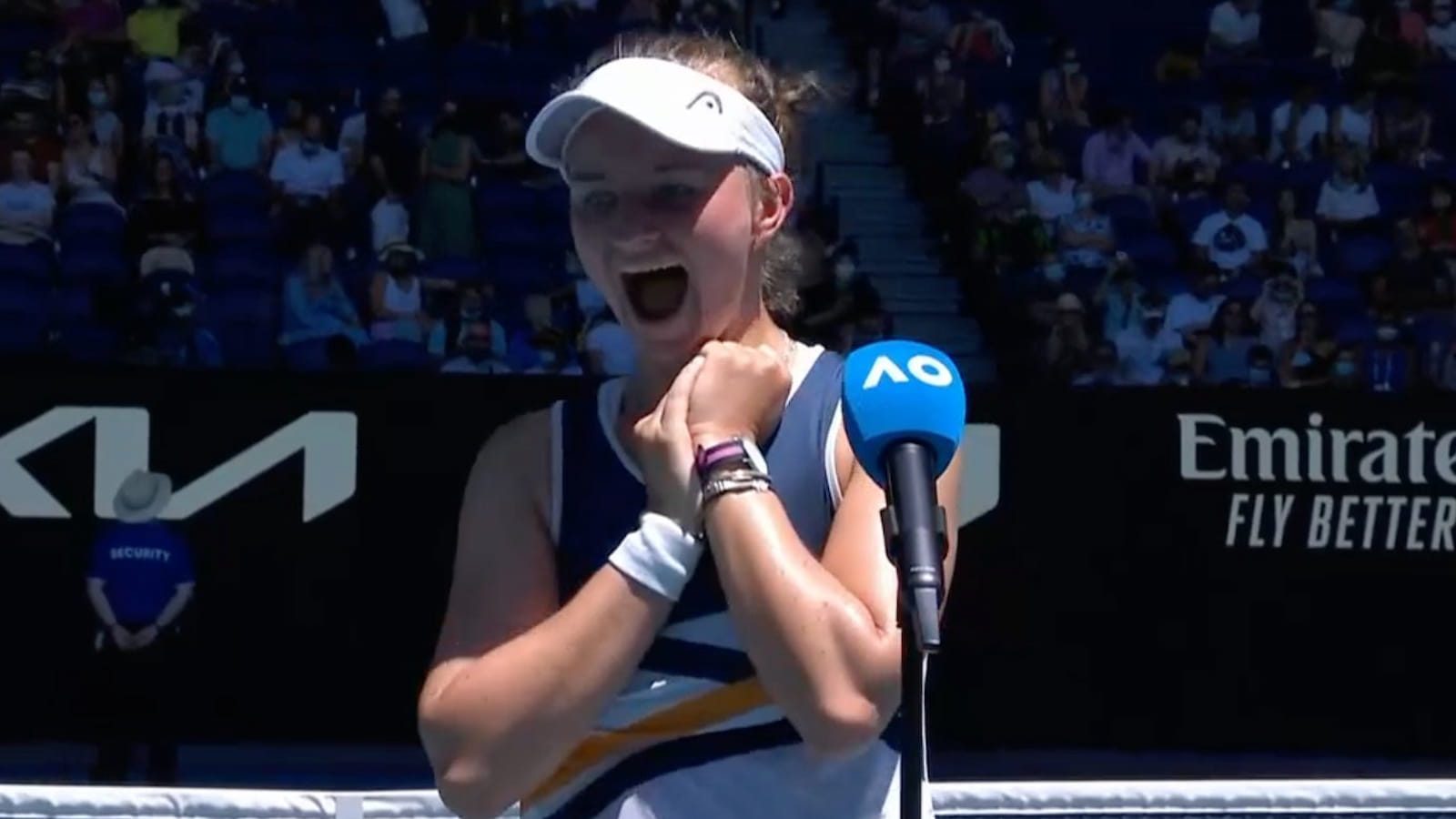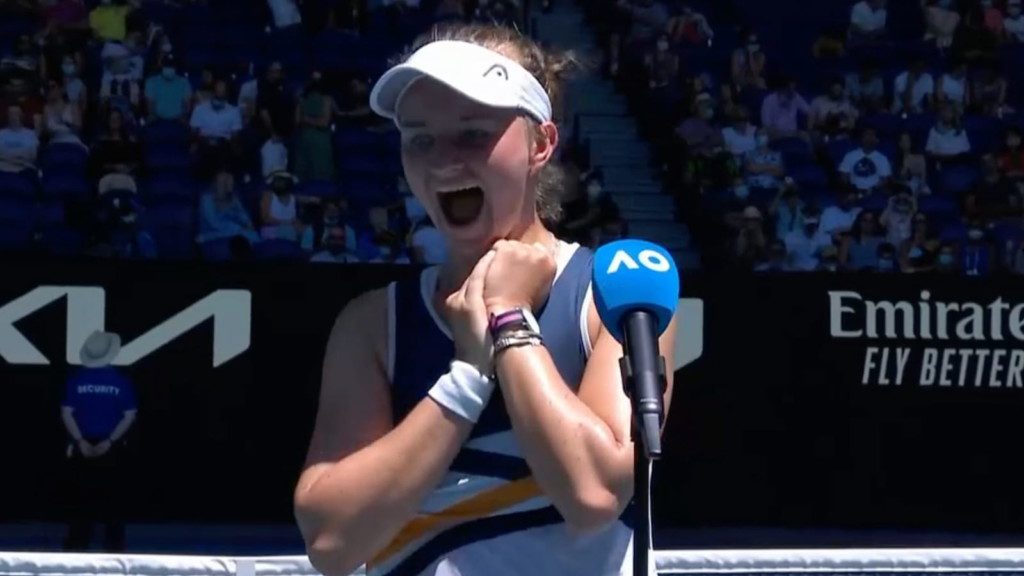 WTA Finals doubles champion Krejcikova is playing doubles at the Slam this year as well. The Czech with partner Katerina Siniakova were the runners-up last year losing to Elise Mertens and Aryna Sabalenka in the finals and are going for the title this year again. Barbora will now take on Maddison Keys in the quarter-finals.
"It is really hard to believe that right now I am on top of Czech tennis. A couple of months ago, I was out of Top-100 and I was dreaming about playing these matches in big stadiums so it is very special to play the best players in the world and now it is happening so, it's just, I have to really find words, look at vocabulary to find new words to explain myself.
"Next match is going to be doubles (laughs) so I have to focus on that. To make it clear first I am going to play doubles tomorrow and I am looking forward to playing with my partner, we really have a lot of fun and then I am going to play Maddison. I've never actually played her so it will be a lot of fun and I hope I get to play on a big court and I hope we will put on a good show for the fans and they gonna enjoy it and we can entertain them in the best way," concluded Krejcikova in her on-court interview.
Also Read: "Too hard to believe"- Former World No.1 reacts to Novak Djokovic's story on the whole Australian visa saga!