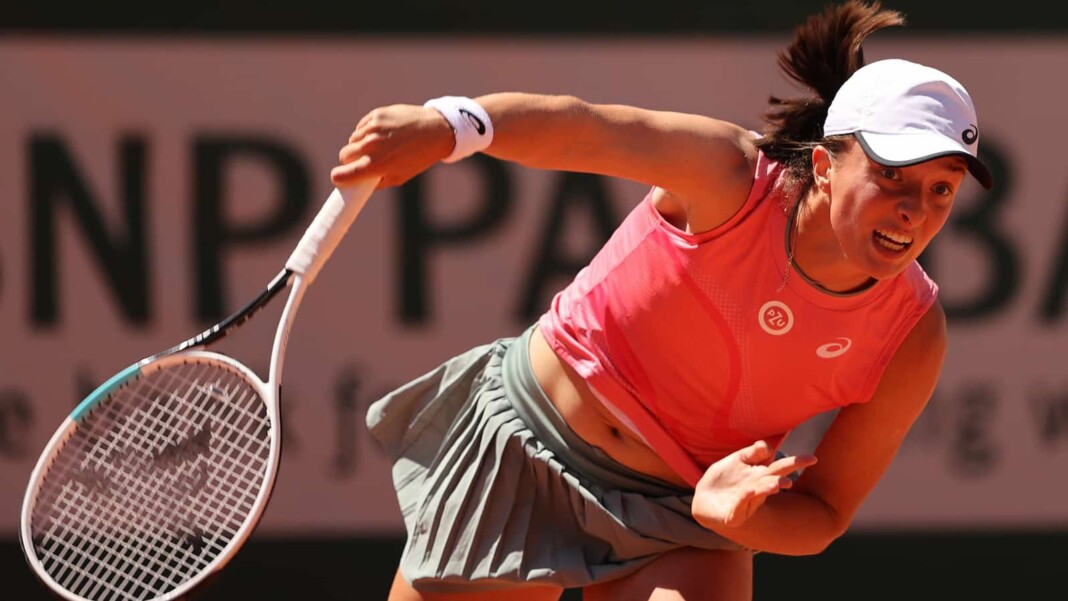 Iga Swiatek continues her title defense at the French Open 2021 as she registers yet another straight-set victory in the 3rd round to qualify for the 4th round after reaching the stage in both of her previous appearances at the Roland Garros.
Swiatek who is known to wrap up her matches quickly was pushed on the ropes in the opening set and found her service broken in the very first game but fought back valiantly winning the match 7-6(4), 6-0 dishing out 2nd bagel in 3 matches at the tournament this year.
Iga Swiatek talks about a difficult opening set in the 3rd round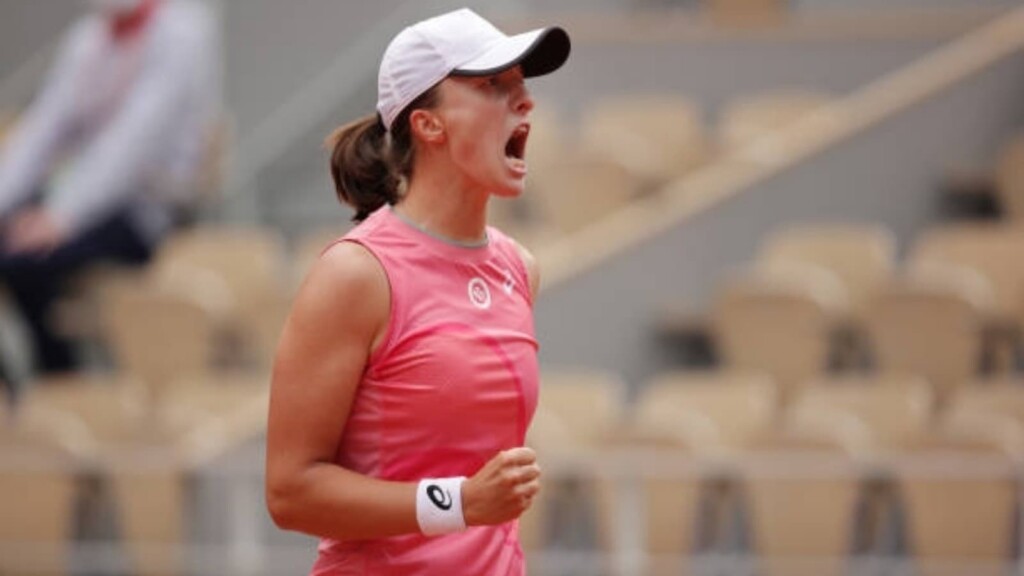 This was the first time in her 14 matches at the Grand Slam, Swiatek was forced to go into a tie-breaker in the first round. In the first two rounds, Swiatek won her first sets, 6-0 and 6-1 in the first and second round matches respectively.
"I think I had a late start. Not looking at the first games, but overall in the first set, it was game by game. If I hadn't broken in the first game, I think the score would just look different. But I'm really happy that I was consistent and in the tie-break I could lead pretty easily." said Swiatek about her difficult first set in her 3rd round match.
"But in the second set, I think I just let Anett make more mistakes because I guessed that she was playing pretty risky. In the second set, her shots weren't there sometimes, she just made a lot more mistakes," said Iga about her recovery in the second set as she won holding her serve and breaking Anett Kontaveit to win the set 6-0.
"So I think that was a good choice for me to make, just step back a little bit and react quicker because she was playing pretty fast from the beginning. Sometimes, I had problems with seeing where she was going to play, but it wasn't as hard later." concluded Iga in her press conference.
Iga Swiatek will now be up against Marta Kostyuk in the 4th round of the French Open 2021.
Also Read: "I had to write small topics to avoid awkward silence," Iga Swiatek opens up on her 'great' training session with Rafael Nadal