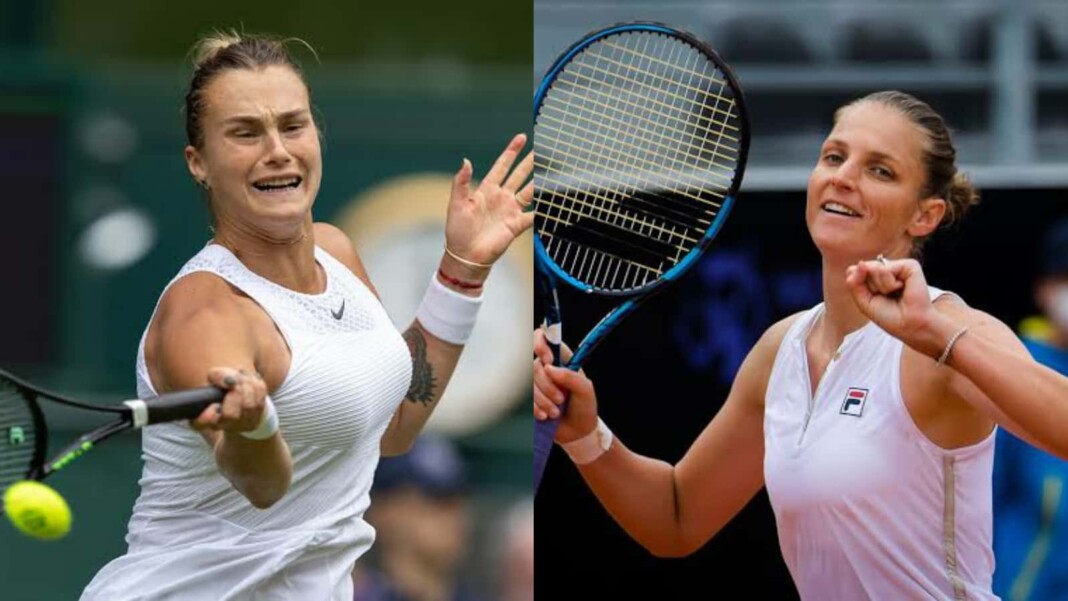 A real slugfest was expected at Wimbledon on Thursday when World No.4 Aryna Sabalenka and World No.13 Karoliona Pliskova took court for the second ladies semifinals. It was also billed as a battle between two heavy ball strikers in women's tennis.
Fortunately, for the fans watching on the Centre Court, both girls didn't disappoint, but managed to produce a three-set thriller, which saw plenty of aces fired from both sides of the court.
The six-feet tall girls slammed a whopping 32 aces between them in what proved to be the most in a ladies' match at the Championships since records were monitored. Sabalenka and Pliskova also smashed the previous ace record held former World No.1s Serena Williams and Victoria Azarenka from 2012 when they hit a combined 25 aces.
In the end, Sabalenka served 18 aces to Pliskova's 14. For a reason is the Czech player called as the Queen of aces on the WTA tour. "It was an amazing match today from both of us," Pliskova said. "I think we played a great match. She served amazing, so I'm super happy I managed to stay in there and find a way to win."
Second Grand Slam final for Pliskova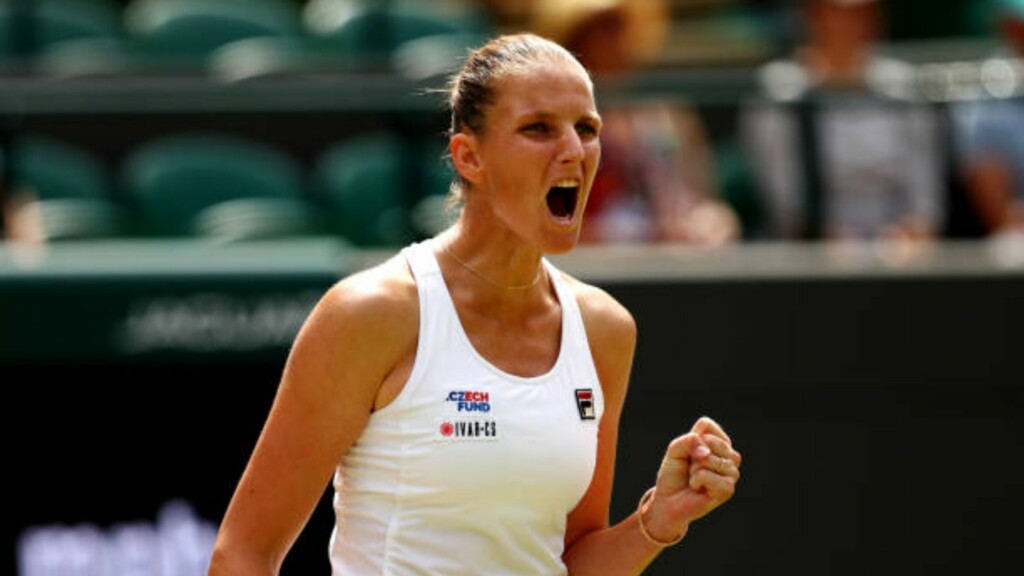 Pliskova, who lost in the 2016 US Open final to Angelique Kerber, will play her second Slam final against Ashleigh Barty on Saturday. The top seed defeated 2018 Wimbledon champion Kerber 6-3, 7-6 (3) in their semi-final.
"So far my second final, second time I'm playing against a player world number one. We've had some good matches. Of course, I lost couple of time. But I think she has an extremely difficult game to play (against). It's going to be difficult on grass because of her slides and just her game overall," the lanky Pliskova told the media at Wimbledon.
"It's a final. Anything can happen. Also for her, I know she has a Grand Slam, but also for her it is the first Wimbledon final. I think we both have good chances. It's going to be hopefully a good match to watch as well because with her it's always interesting."
Also read: "Roger Federer wanted too much too soon" former Grand Slam winner decodes Federer's run at the Wimbledon 2021