The French Open is underway and is keeping pace with politics. From comments from players on the Russia-Ukraine war to former World No. 1 Novak Djokovic's stance on recent political turmoil in Kosovo, French Open and politics are progressing side by side.
Aryna Sabalenka, the big-hitting Belarusian, after her second-round win on Wednesday, was asked why she supported Belarus' dictator Alexander Lukashenko. This happened after Sabalenka's first-round opponent, Marta Kostyuk of Ukraine, urged the reporters to ask the Belarusian whether she personally supports the war or opposes it. Kostyuk had refused to shake hands with the 25-year-old after their match.
The journalist asked the second seed: "You signed a letter to support Lukashenko when he was torturing Protestants. How is it possible that the potential No. 1 supports a dictator?" Sabalenka decided to make no comments. "I have got no comments to you," said the Belarusian.
Despite that, the journalist persisted. "You say nobody supports war, but can you speak for yourself and say: 'I, Aryna Sabalenka, flatly condemn the fact that Belarus is attacking Ukraine with missiles, and I want to stop it?" Sabalenka'a answer was the same – not to make any comments on it. And amidst the political row at the French Open, a couple of pictures depicting Sabalenka's closeness with Lukashenko have gone viral.
Check the pictures and fans' reactions below:
Related: "Somewhere Danill Medvedev is crying tears of joy," Taylor Fritz's shushing the French Open crowd leaves fans divided on social media
Elina Svitolina defends Novak Djokovic over his Kosovo comment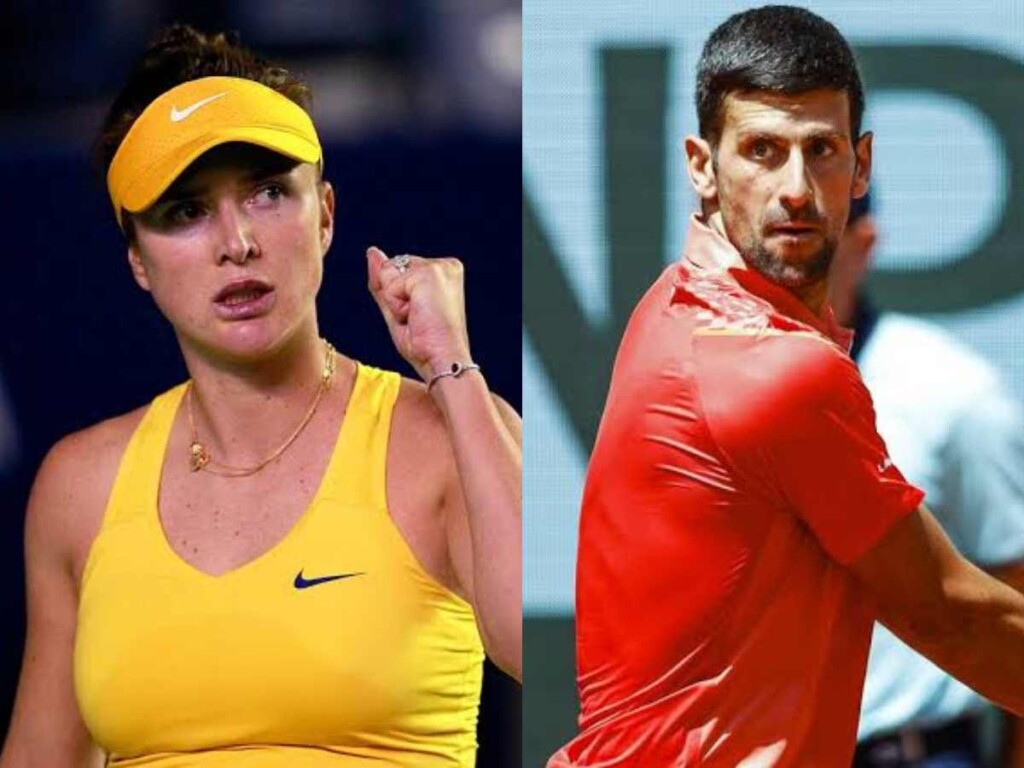 Novak Djokovic, after his first-round win over Aleksandar Kovacevic earlier this week, wrote on camera: "Kosovo is the heart of Serbia. Stop the violence." He was talking about the group of Serbs clashing with NATO peacekeepers in a part of Kosovo after many Serbs chose to not participate in a local election.
Kosovo was part of Serbia, but after a war in, it got independence from Serbia and became an independent state. However, Serbia doesn't recognize Kosovo's sovereignty. Many Serbs living in Kosovo still consider Serbia's capital Belgrade its capital too. Djokovic's father Srdjan Djokovic grew in Zvevan, a town in Kosovo. The Kosovo International Tennis Federation requested sanctions against the 36-year-old for his comments. Djokovic stood by his comments after facing criticisms.
Then Ukraine's Elina Svitolina, who made a comeback to competitive tennis after becoming a mother and has always voiced her opinions on the Russia-Ukraine war, backed Djokovic and said: "We're living in a free world, why not say your opinion."
In case you missed it!