The rivalry between Carlos Alcaraz and Jannik Sinner is becoming one of the most thrilling on the ATP Tour. With powerful groundstrokes and remarkable dexterity, the 19-year-old Spanish player and the 21-year-old Italian have already faced each other on major platforms and are likely to continue doing so in the coming years.
The young tennis players, Carlos Alcaraz and Jannik Sinner have emerged as one of the most thrilling rivalries on the ATP Tour due to their exceptional agility and powerful groundstrokes. Having already faced off on significant stages, the 19-year-old Spaniard and 21-year-old Italian will meet again on Friday at the Miami Open presented by Itau, with Alcaraz leading 3-2 in their ATP Head2Head series.
Alcaraz is vying for a unique accomplishment in tennis – the Sunshine Double – and an even bigger feat of becoming the first player to sweep the March Masters without dropping a set. This achievement has eluded even legends such as Djokovic, Federer, and Steffi Graf. Additionally, if he wins the tournament, Alcaraz will retain his No. 1 ranking ahead of the upcoming clay swing.
Sinner feels he is improving and has a physical advantage over Alcaraz in their upcoming match. However, Alcaraz is rapidly gaining a reputation for his exceptional play, effortlessly defeating Taylor Fritz in straight sets with his flawless tennis. He displayed an array of skills to penetrate Fritz's defense, stunning those in attendance at the Hard Rock Stadium. The competition between Sinner and Alcaraz has become incredibly close.
Also Read: Carlos Alcaraz registers a 'Unique' season high record following his win over Taylor Fritz in Miami
Fans react to the rivalry on Twitter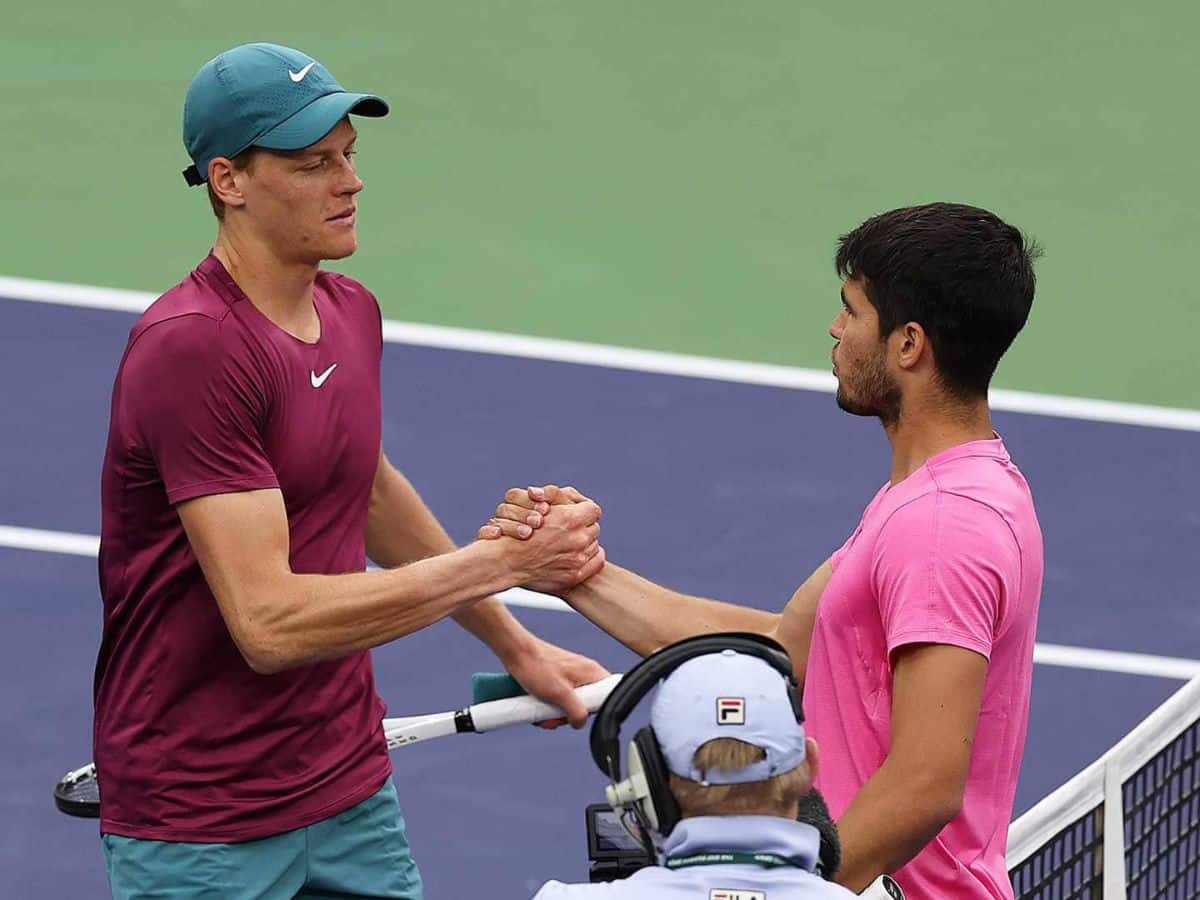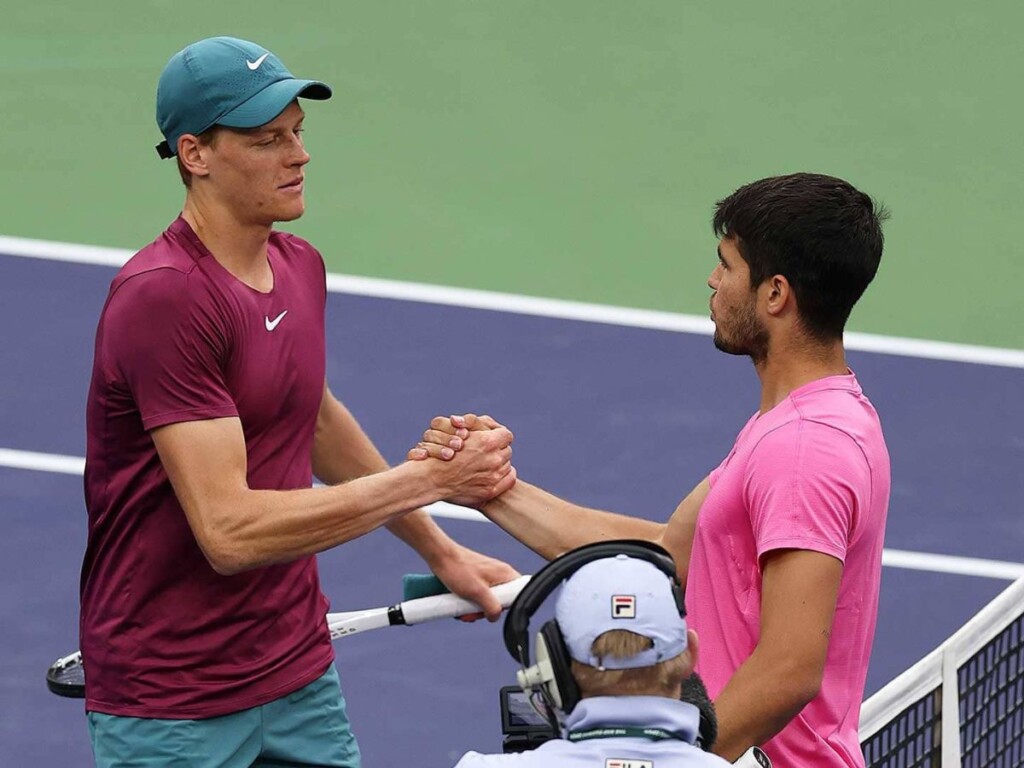 The rivalry between Carlos Alcaraz and Jannik Sinner has been a hot topic among tennis fans, and many have taken to Twitter to express their thoughts on the exciting young players.
Overall, fans seem to be enjoying the budding rivalry between Alcaraz and Sinner and are excited to see what the future holds for the two young stars.
In case you missed it:
Aryna Sabalenka's French Open campaign hampered by injury setback following her defeat in Miami
WATCH: Carlos Alcaraz displays remarkable composure in crucial breakpoint save against Taylor Fritz at Miami Masters