Carlos Alcaraz is experiencing a lot of support this time around at the Roland Garros as a lot depends on him to save the big record in our game. He wonders whether that support is coming from the Rafael Nadal fan club.
Novak Djokovic and Rafael Nadal are tied at 22 Grand Slams each. With Nadal's withdrawal from the season, Djokovic has a golden opportunity to overtake the Spaniard and be the first one to get to 23 Grand Slams in the men's game. However, in his current form, Carlos Alcaraz seems to be the one to stop him from doing that. The Nadal club certainly seems to want their fellow Spaniard to perform well so that his record stays intact.
When asked about the loaded support he is getting this time around, Alcaraz had this to say, "I feel the love of the people. I don't know if they are Rafa Nadal fans, but I felt the energy of the crowd and it was great to feel it."
He is taking everything in his stride as he should. Not worrying about the impact of his wins will give him more freedom to do well. He is not bothered if it is from the Nadal fans or not. He is focused on his own game.
Related: French Tennis Federation gives verdict on Novak Djokovic disqualification after Serbia Kosovo political statement at French Open
French Open 2023 a stage set for Carlos Alcaraz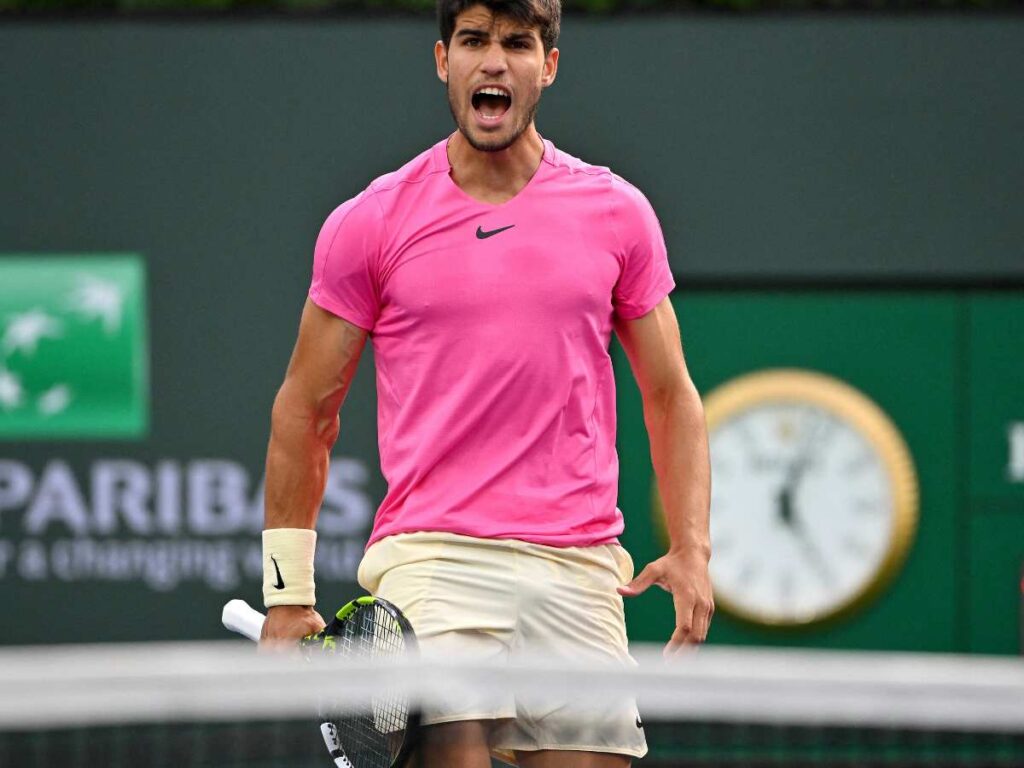 Predominantly known to be a good player on the dirt, Alcaraz has not yet made an impact in Paris. His rise to the highest point in tennis has been a recent one. He does have time on his side. However, he would like to take the much-coveted lead against his contemporaries. After showing incredible consistency in the last 15 months, he seems to be ready to lift his first Roland Garros. 
As a fan of Rafael Nadal, he would certainly want to break his idol's record. Having won multiple Masters 1000s and a Grand Slam in the last 15 months, his game is at a different level.
One of the favorites for the title, he needs to keep his cool and play solid tennis. Grand Slams are fun events. A prized win is on the cards, so every player gives better than the best. One can't take it easy, as you never know when you'll be two sets down. Alcaraz needs to keep that in mind as he moves forward with the event. He has a relatively easy draw in his first real battle in the semi-finals against Novak Djokovic. If he manages to win that, he will set up a potential clash with Daniil Medvedev. Can he stay injury-free and focused throughout the fortnight? If yes, we will see something special on the second Sunday.
In case you missed it: