Daniil Medvedev has had an impressive season so far. The World No.5 has collected three ATP titles and reached the finals in Indian Wells. Medvedev finally returned to the sport in complete form after his US Open championship. Currently, he is taking part in the Miami Masters in hopes of another title win.
Recently, Medvedev has been quite vocal about his views on Roger Federer. He has been actively taking inspiration from the retired pro and advocating for the Swiss player's persona on and off the court. In a previous interview, Medvedev extensively spoke about Federer's skill set and dynamic game while talking about past encounters with the legend.
In conversation with Tennis Magazine, Medvedev recalled his childhood days and Federer's rising influence since his early days. The 18-time title winner stated, "You can't imagine the world of tennis without Federer. When I started watching tennis on television Roger was already there." Medvedev has had a great streak in Miami. In relation to that, he lost to Federer in 2019, when the player won the title.
Furthermore, he described the Swiss maestro as a "legend on and off the court'. "Everyone describes him as respectful and distinguished, a great guy," he further added. As he continued to heap admiration on the champion, Medvedev reflected on their first encounter at the 2018 Shanghai Masters. He termed the match as the 'greatest moment' of his career at the time.
After just winning his first ATP 500 title, it was exciting for Medvedev to play Federer. "The game against Roger was tight. I had a good chance. I remember he pulled off some sort of retro stunt and the stadium went wild," said the Russian in fascination. For him, Roger will forever remain an icon. Medvedev went on to say he will definitely miss Roger after his retirement.
Related: "He had no idea who we were," Andrey Rublev narrates the amusing encounter of Daniil Medvedev and his meeting with Louis Tomlinson
Chris Evert showers praise on Daniil Medvedev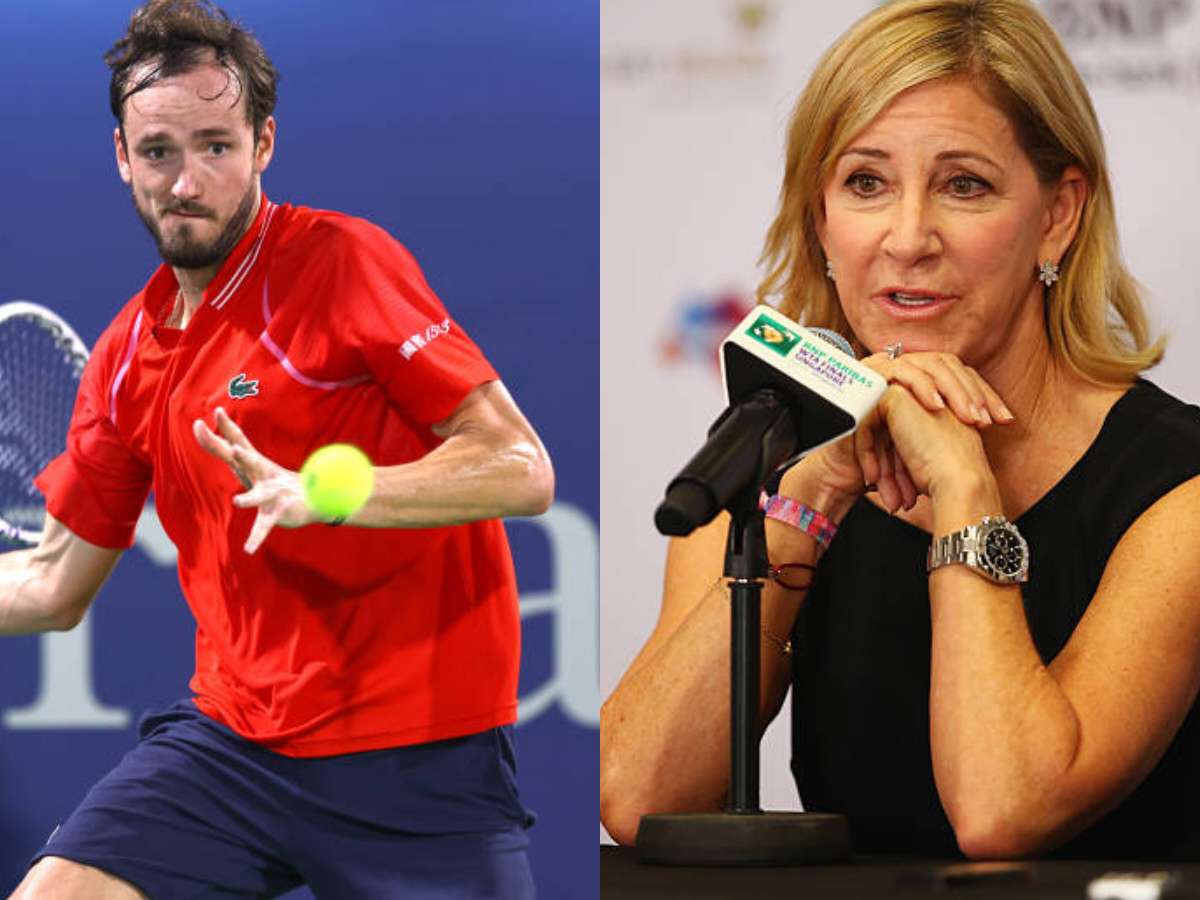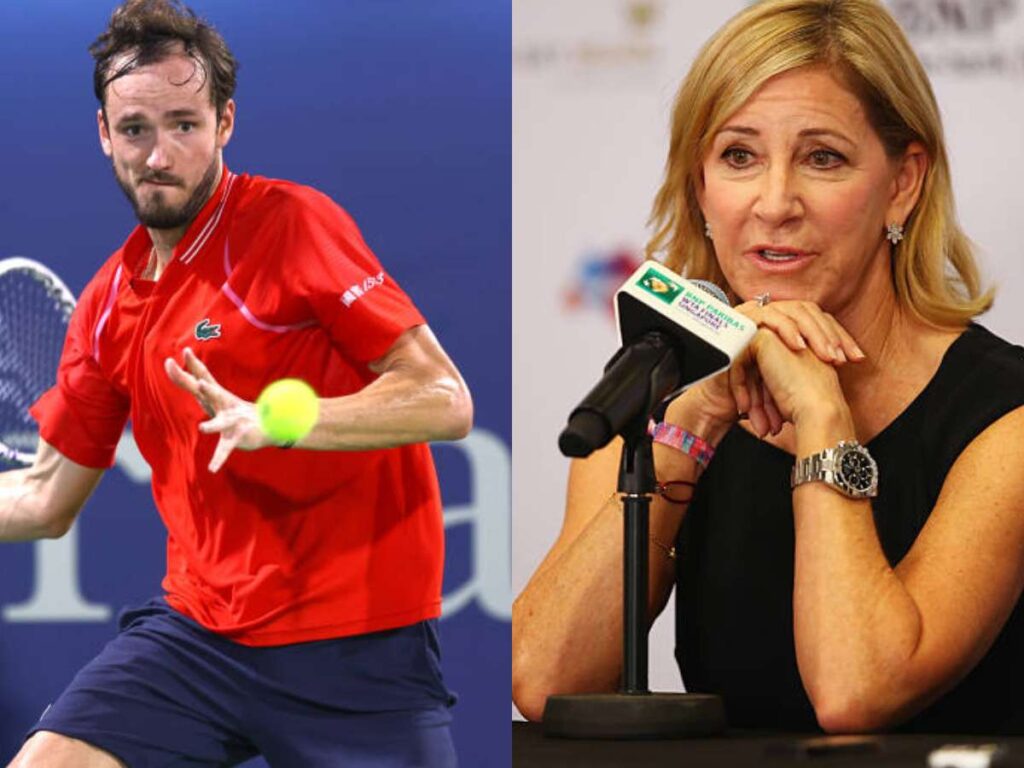 Chris Evert, an 18-time Grand Slam champion, praised Daniil Medvedev, adding that he brings a lot of personality to the sport. At the Miami Open, Medvedev will compete against Roberto Carballes Baena. While speaking to Eurosport, Evert stated that Medvedev was a 'mischievous little bad boy'.
"I think he's very charismatic…But I think it adds a lot of personality to the game of tennis." Evert continued."He's very unpredictable in his shot-making. He's got the power and he's got the movement." She also claimed that she was a fan of his. After his loss to Carlos Alcaraz, Evert thinks Medvedev is trying to strategize against him in order to proceed in Miami.
In case you missed it:
Carlos Alcaraz compared to Roger Federer for range of shots by Mats Wilander, claims the Spaniard will decide the sport's future
Marta Kostyuk claims WTA is ignoring meeting requests amid tensions with Russian players