Daniil Medvedev is ecstatic to know that he will get his chance to play at the Wimbledon this time around. The British Government finally budged to allow players from Russia and Belarus to play in the Championships.
In the wake of the Russia-Ukraine conflict, The UK Government had decided to ban Russian and Belarusian players from participating in any event played on its soil. This included many ATP and WTA tournaments with Wimbledon. As a result of which, ATP and WTA stripped ranking points off these tournaments.
In a recent interview, Daniil Medvedev talks about his feelings on this decision.
"Yeah, the thing is that when you read media, you know kind of, I already saw one week ago that it might be happening but still not official so you never know. So today I guess it's official. So I'm really happy," he said.
"I always said that I love this tournament. It's the only Grand Slam, which is surprising when we have Roland Garros, that I didn't make quarters yet, and I want to do better. I think I lost, what, five sets to Hubi and to Goffin maybe was third round five sets. But anyway, I had some tough losses there. I want to try to turn this around. It's a beautiful tournament, beautiful Grand Slam. I'm really happy that I'm going to be able to play there this year," he continued.
Keep Exploring: Thanasi Kokkinakis goes public with girlfriend Hannah Dal Sasso, ends rumors surrounding his crush on Elena Rybakina
Daniil Medvedev on the conditions imposed on Russian and Belarusian players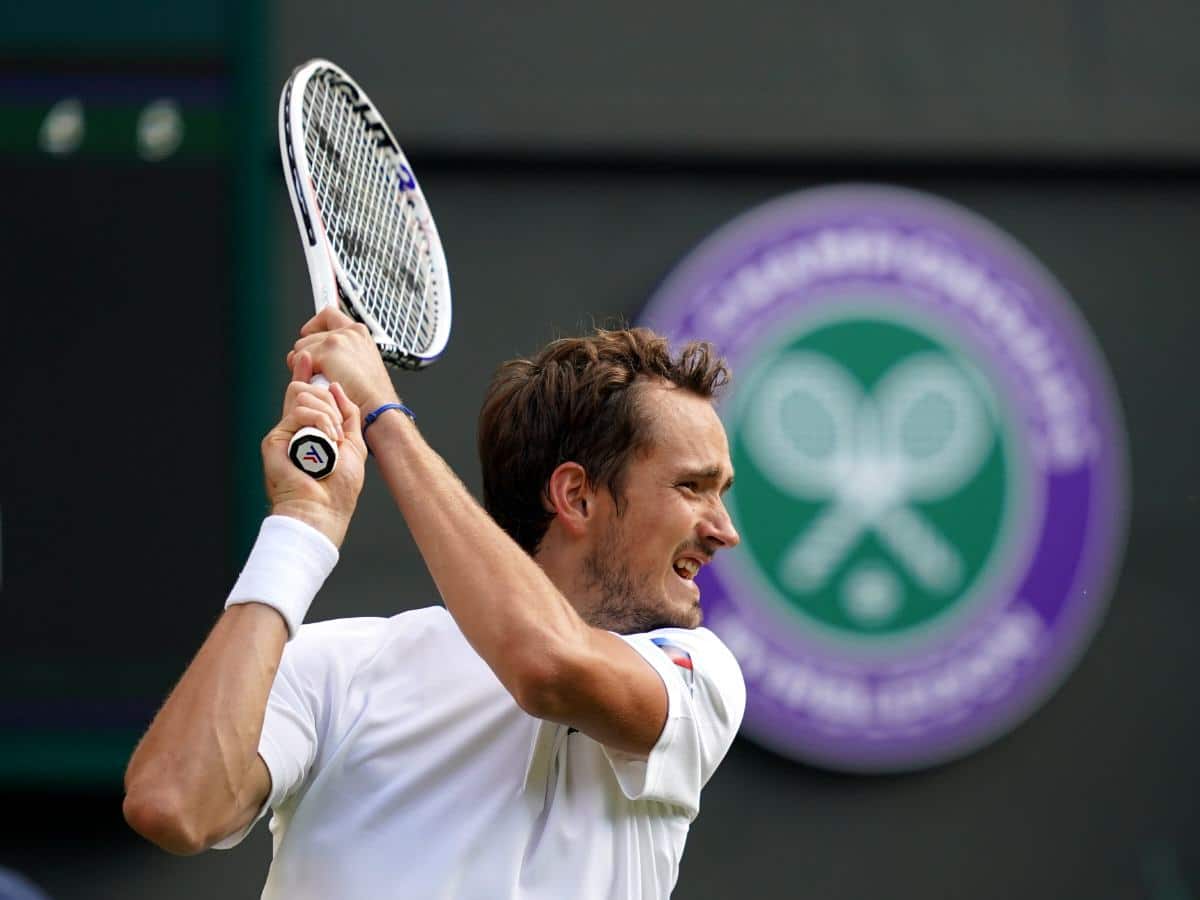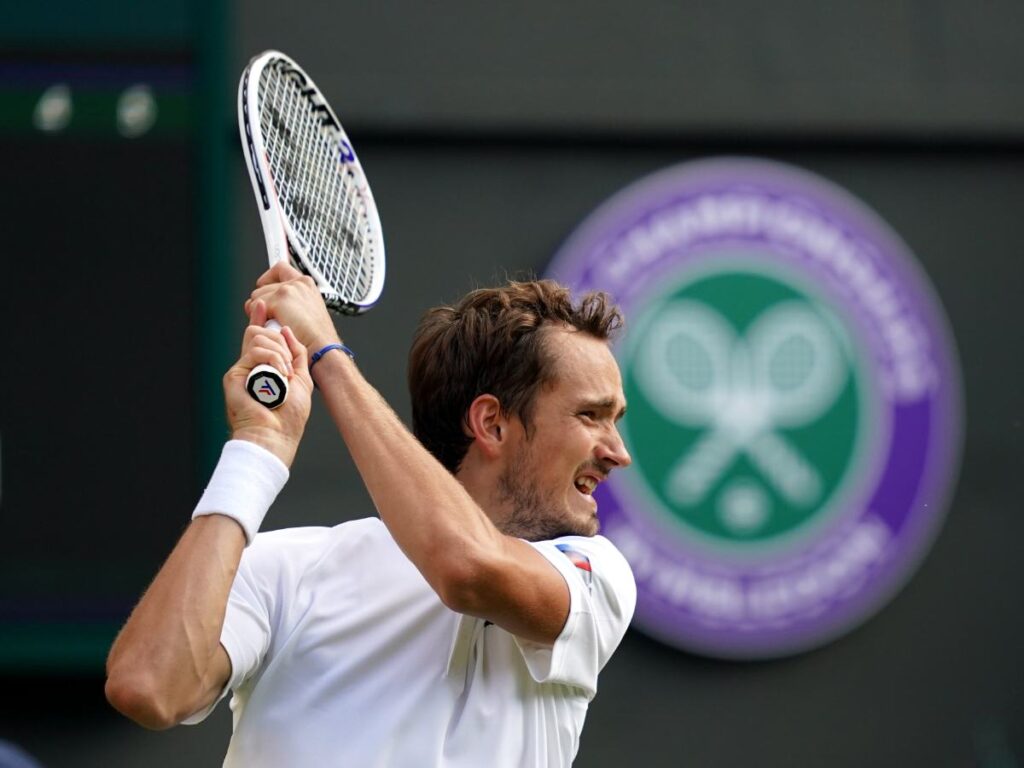 Although, the All England Lawn Tennis and Croquet Club (AELTC) has decided in favour of allowing Russian and Belarusian players to participate in the Wimbledon, but there are certain conditions attached to this. The players cannot endorse Russian state bodies or organizations, flags, or statements in support of their Government.
In the same interview, Daniil Medvedev gives his opinions on the proviso imposed by the British Government on the Russian and Belarusian players.
"No, not at all, I don't have any Russian sponsors, and yeah, I'm gonna play there like we played all the last year every other tournament, to be honest. Yeah, again, I'm gonna be happy to be there,"he said.
He also talked about his expectations from the crowd during the Championships.
"I don't know what the crowd reaction is going to be, I cannot control it, but I will be happy to play there in front of all the people. Hopefully on big courts. Hopefully have some big, amazing matches,"he added further.
In case you missed it:
Jennifer Brady, out since 2021, reveals her comeback tournament eyeing much-awaited return to the Tour
"See you again this year," Rafael Nadal conveys his gratitude to Roland Garros for honoring him with a miniature of his statue in Paris