Dmitry Tursunov is one man every woman tennis player wishes to have as a coach. He had some successful stints with some of the biggest names on the tennis circuit. His long and illustrious list includes names such as Aryna Sabalenka, Elena Vesnina, and Anett Kontaveit. Till recently, he was the coach of Emma Raducanu. He now trains Belinda Bencic.
However, he decided to split from Emma Raducanu after a short and unsuccessful three months stint with her. However, he has always praised the young British player for her professional attitude.
In a recent chat with Sportskeeda and as reported by Spanish news agency Punto de Break, he told what his opinions, still are, about the 2021 US Open champion.
""Honestly, I didn't see too much noise around her. Emma had her nose on the ground at all times, she is a hard worker, and with not a trace of that diva or superstar aura, I saw that she was handling everything well. She impressed me, I couldn't be happier with the way she was a professional athlete," he said regarding her attitude on the court.
"She understands that she has a long way to go to get better, she's ready to do it, and she's hungry, that's the impression she gave me. I only have positive things to say about her, she is quite the pro for being her age, I wish I had been like that when she was playing," he further added.
Dmitry Tursunov loves to coach women players and he is enjoying it. He wants to continue this for as long as he can.
Also Read: Roger Federer supported sportswear company records highest quarterly sales as they mint $347.5 million
Emma Raducanu wants to do better next year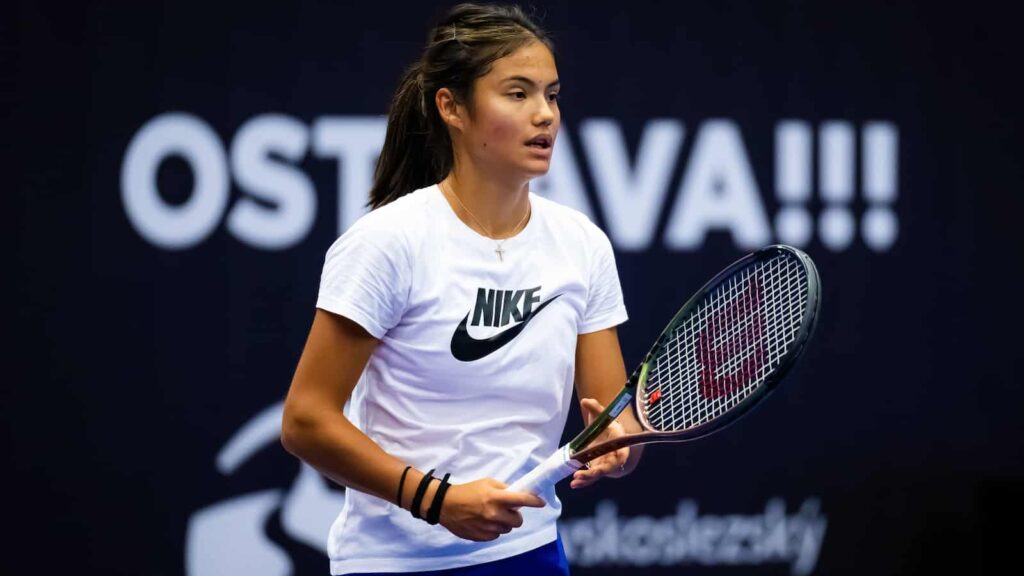 Emma Raducanu became an overnight superstar after winning the 2021 US Open singles title. Media Spotlight suddenly fell upon her. She got lots of sponsors, endorsements, and advertisements.
She breached into the Top 10 of the WTA rankings by the end of the year. Expectations were high coming into the 2022 season. This was going to be the first full WTA season for her. Expectations were high from her.
However, she had a terrible season. She could not advance beyond the second round of any of the Australian Open, French Open, and Wimbledon. As the defending champion, she had a humiliating exit as she lost her first-round match against Alize Cornet. She played her last match, this year against Daria Kasatkina, which she lost in the Agel Open. A wrist injury led to her withdrawal from the Fed Cup (now Billie Jean King Cup).
She is happy that she was able to complete her full WTA season. However, she would be itching to improve her performance next year. And for that, first, she must find a coach who can help her.
Also Read: "Sore loser! Most arrogant and unsporting player" Stefanos Tsitsipas gets pummeled on social media for his 'underwhelming' comments on Andrey Rublev
Also Read: WATCH: A tired Novak Djokovic shakes and trembles during the draining encounter against Daniil Medvedev at the ATP Finals 2022