The Western media's obsession with Russia and using it to target tennis players at the Australian Open has gone ballistic. Before the warning from Tennis Australia to Novak Djokovic, on Thursday, there were tough teasers posed to a few players like Elena Rybakina and a few more players as well before.
Press conferences are moderated by the ATP or the WTA at every tennis event and anything controversial is blanked out. However, the media still finds ways to twist facts and frame questions. One of the smartest girls who has handled the media hounds with panache has been Elena Rybakina, the hottest girl at the Australian Open.
Born in Russia, she moved to Kazakhstan many years ago. She holds a Kazakh passport and has stated over and over again her being born in Russia has no link to what is happening in a country that is now waging war with Ukraine. Elena Rybakina has handled this many times before as well, including Wimbledon 2022.
At that time, she made it clear, her birthplace was Russia but she grew up and learned her tennis in Kazakhstan. The media keeps asking questions in every twisted way, and she handles it in the same style as hitting a forehand winner.
In case you missed it: Tennis Australia fires a doubles fault over warning to Novak Djokovic's Dad Srdjan on Russia issue
Elena Rybakina's nationality remains the biggest interest for Western Media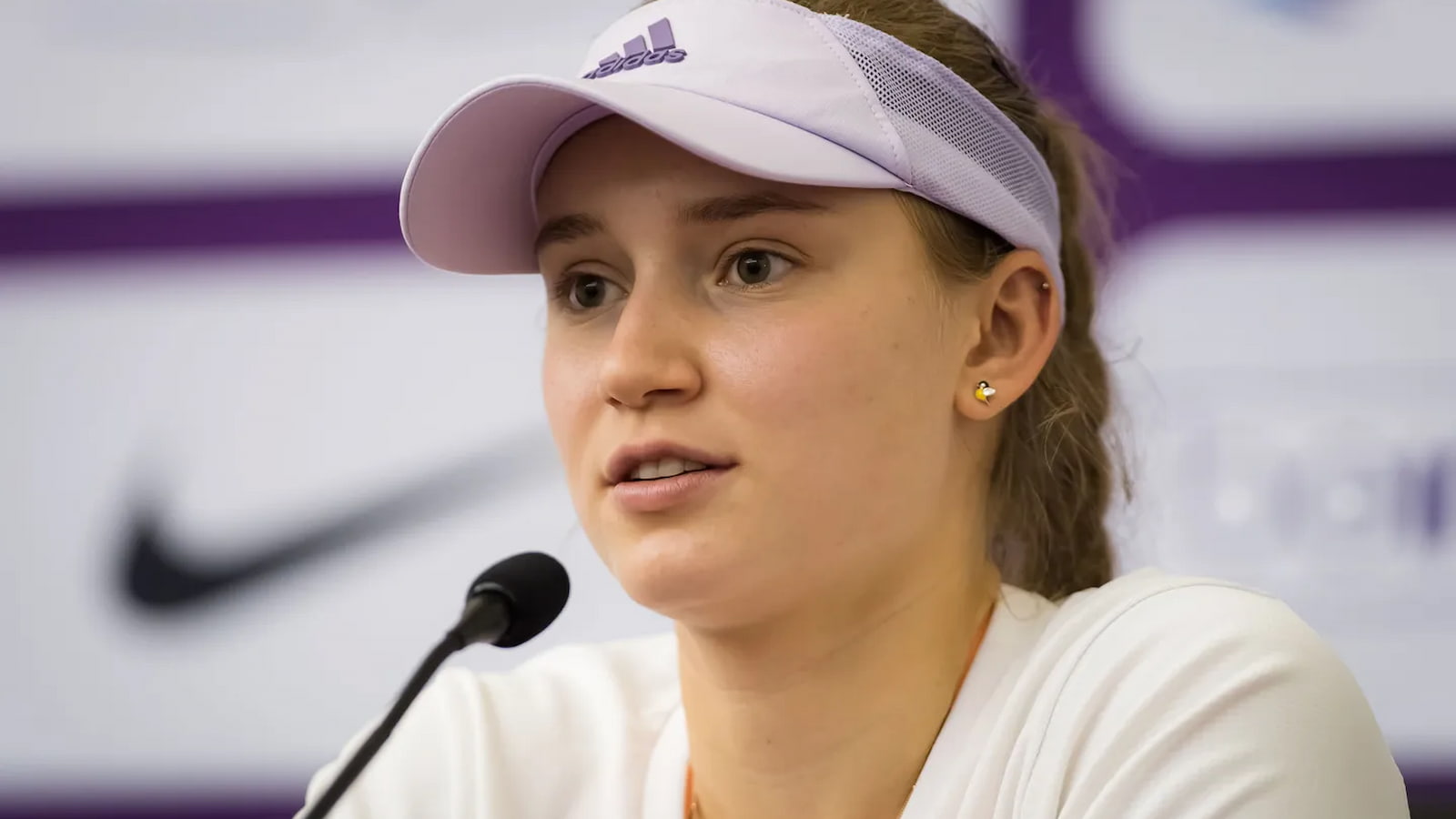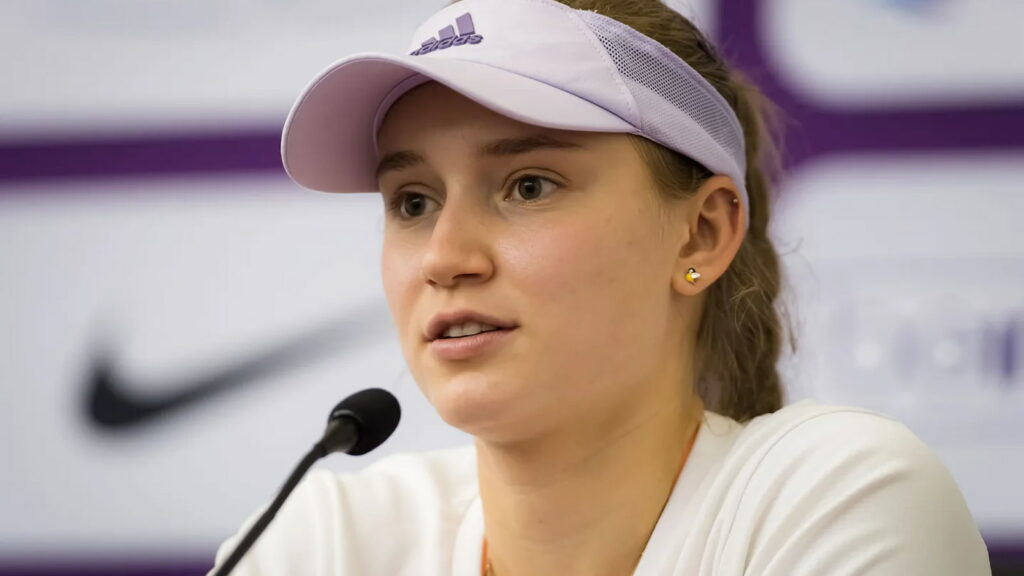 The latest, Rybakina was asked in a press conference if she ever idolized Maria Sharapova as she grew up in Russia. Sharapova then moved to Russia. The answer was crisp and concise.
"I would say I didn't really have an idol when I was younger, I was just playing tennis after school. I didn't have much time to actually watch tennis. The idol was for me, like, and still Roger Federer. From the woman's side, I would say that I like just to watch, if I had the chance, like different players. I won't say from the women's I had like an idol," said Elena Rybakina.
That answer shut up critics and they were left content asking about pure tennis. Most important, Elena was asked on playing a night match at the AO on Thursday. "Yeah, for sure. Actually, I didn't expect it's going to be that big of a difference (playing at night). Yeah, it was much slower. The ball was heavier. It was difficult to move it. Of course, I had to adjust," said Elena.
She has a strong bonding with her parents and is ready for the final. "Yeah, for sure it's great for them. I mean, I didn't even talk with them yet. I'm sure they're happy. They don't see me often playing live, so I think this time, it's big result already. No matter how I play in the final, I think they're very proud and happy," said Elena, whose parents could not make it to Wimbledon. They are in Melbourne.
Rybakina is aware tennis media can ask her tough questions even when she does well. The big deal is, Russia keeps popping up as a hot topic. It gets stale at one point in time but when the media wants to report with a bias and slant, anti-Russsia, players have to face it. So far, in her career, the Wimbledon winner has put up a straight face. It frustrates the Western press as they want anti-Russia and pro-Ukraine quotes. Spare the tennis players, please.
Continue Reading:
Sania Mirza and Rohan Bopanna lose an emotionally mixed doubles final at the Australian Open
Novak Djokovic's father breaks silence on photos with pro-Putin protestors, but issues no apology