Argentina's Francisco Cerundolo faced Rafael Nadal for the first time in the opening round on the centre court at Wimbledon. Cerundolo gave a very tough fight to the Spanish legend but eventually lost the match in four sets 4-6,3-6,6-3,4-6. He was playing on centre court for the first time and needless to say was very nervous ahead of the match.
Recently, in an interview, Cerundolo revealed how nervous he was before stepping onto the centre court and how Rafael Nadal's presence in the locker room intimidated him. He said that when he walked from the locker room to the court, he felt Nadal walking behind him before the players' introduction and he felt that a lion was coming right behind him.
"Half an hour before the game I started to feel nervous. And since I walked from the locker room to the court, passing through the internal corridors, I felt that Rafa was walking [behind me], that he was sighing in my ear. I felt that a lion was coming," he said.
Despite losing to Nadal, Cerundolo showed everyone that he is here to stay and the results were reflected in the following tournaments. He reached the semifinals of both the tournament he played after Wimbledon- the Swedish Open and the German Open.
Also Read: "Time with my family and beautiful girlfriend," Nick Kyrgios reveals the reasons for not playing the Laver Cup this year
Francisco Cerundolo on how intimidating it was to face Rafael Nadal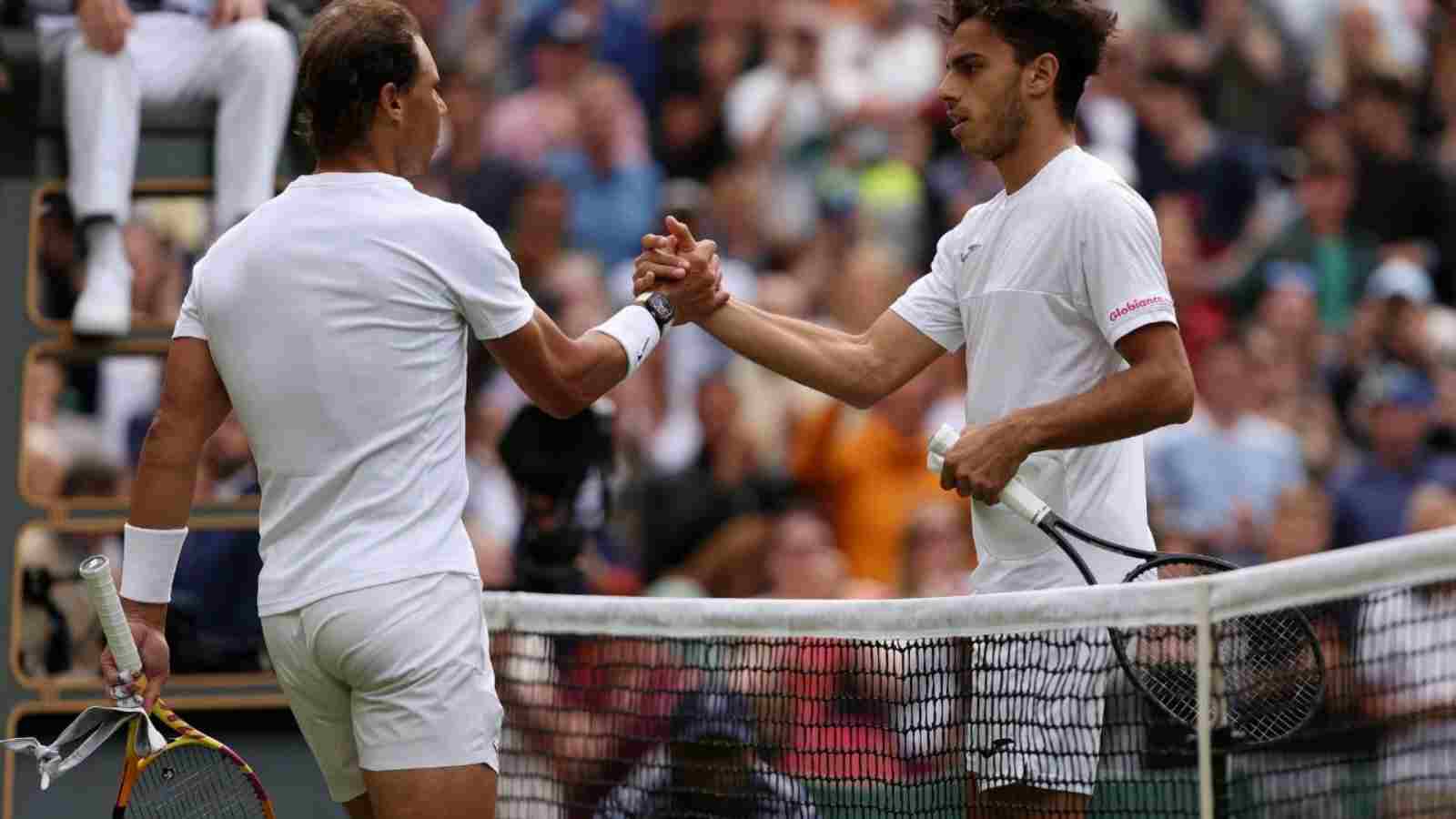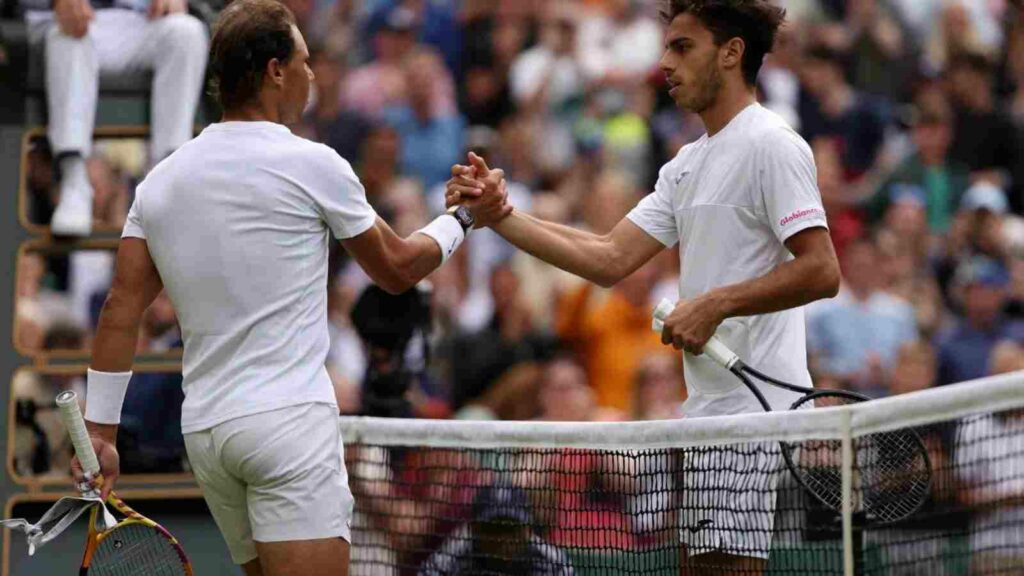 He also spoke about his mindset ahead of the match and revealed the little pep talk he gave himself before stepping onto the centre court grass. He added that if he hadn't given himself that little pep talk, he'd have lost the match fairly easily.
"We were a few meters from the entrance, I psyched myself up and said: 'I'm going in to kill or I'm going to have a very bad time'. Since I stepped on the grass, I thought: 'Look where I am'. I went into party mode and my nerves went away. If I [hadn't done] that, I would've lost 6-1, 6-1, 6-1."
Also Read: "I am in trouble," Nick Kyrgios gives a hilarious response to Novak Djokovic's latest training video
Also Read: "I had him up against the locker" When Andy Roddick almost hit Novak Djokovic after the Serb beat him in the US Open
Do follow us on: Google News | Facebook | Instagram | Twitter