Rafael Nadal proved his dominance in Paris once again as he defeated Casper Ruud in the finals of the 2022 French Open to win his record-extending 22nd Grand Slam title and 14th French Open title. Nadal's win made him the fourth man after Rod Laver, Ken Rosewall and Roger Federer to win a major after turning 36. He is also now the oldest French Open champion since 1925.
Despite having won the French Open 14 times, this year's win marked the first time in his career that Nadal won both the Australian Open and the French Open. Nadal has only two titles in the Melbourne Park won in 2009 and 2022. In 2009, Nadal failed to win the French Open for the first time since making his debut in 2005 as the 4-time defending champion was defeated in the 4th round by Robin Soderling who became the first man and remains only one of the two men to defeat Nadal in the Roland Garros.
Also Read: WATCH: An emotional Rafael Nadal sheds tears of joy after scripting history by winning his 22nd grand slam title
"Rafael Nadal has got a great chance": Tim Henman on which player ends with most majors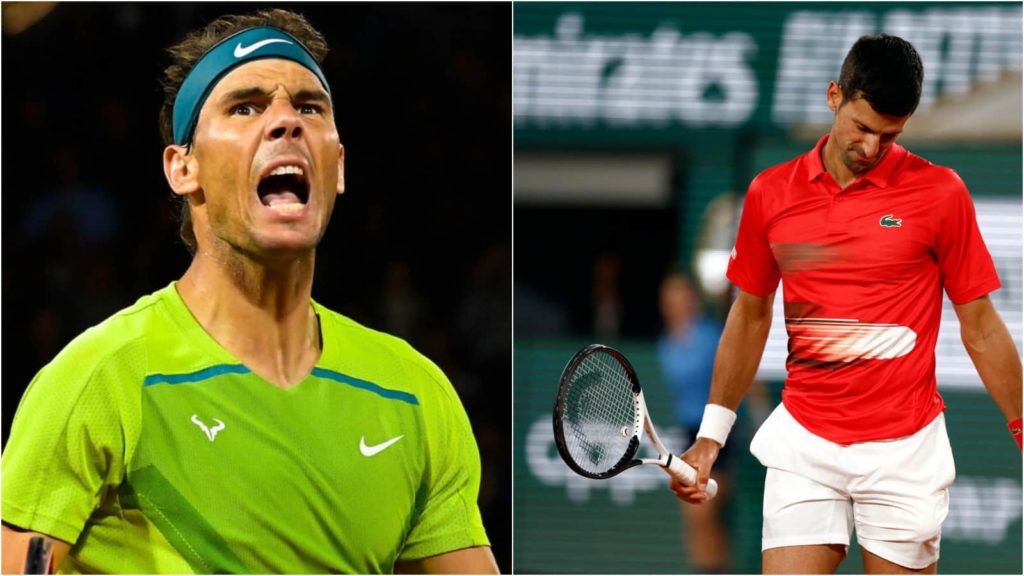 Speaking about Nadal's historic win in Paris yesterday, former British pro and Eurosport expert Tim Henman expressed his amusement on seeing Nadal win the title and talked about whether the Spaniard can claim the Calendar Slam, winning all 4 majors in a single calendar year. With the first two Slams in his kitty, Nadal does have a chance but with his foot injury being an issue for a long time now, his participation at Wimbledon isn't assured.
"If Nadal is healthy, which is a big challenge now with this foot injury, can he win Wimbledon? Absolutely. That is incredibly exciting. In terms of who is going to end up with the most amount of Grand Slams, a couple of years ago I would have said Djokovic, for sure. But right now, with that little bit of distance, I think Nadal has got a great chance. It's going to be fascinating to see.
"You have got another opportunity in three weeks' time so fingers crossed, I so hope Rafa can be there on grass. When you have won as much as he has, you just never know what's around the corner. I think he has been very frank, and very honest, to say that he doesn't know if he is going to be back here."But when you see a performance like that, it was just another clay-court masterclass.
"You would have thought that when he wins these big titles – don't forget he's won the Australian Open, the French Open, now you can talk about the Grand Slam being on. Surely it is going to motivate him to keep on going. That's what we are keeping our fingers crossed for because it's a privilege to see one of the greatest champions in our sport playing like that," said Henman on Eurosport.
Also Read: Latest ATP Rankings post the 2022 French Open: Novak Djokovic still at the top, Casper Ruud reaches career-high
Also Read: List of records broken by Rafael Nadal after winning the 2022 French Open
Follow our page FirstSportz Tennis for the latest updates