Daniil Medvedev is currently the World No.1 on the men's tour and has held the ranking for almost 11 weeks in total. He recently inherited the top spot from Novak Djokovic after Wimbledon despite not being able to play the tournament this year. Due to ATP's ruling, all points from last year were dropped which meant that despite winning the tournament, Djokovic dropped 2000 points from last year and slipped massively in the rankings.
As a result, Medvedev became the new World No.1 and currently has a considerable 800-point lead over No.2 Alexander Zverev, who himself is out of action due to an ankle injury. He is almost 1500 points ahead of third-placed Rafael Nadal and everyone else is a lot behind Medvedev.
But despite having a sizable lead, it looks very unlikely that Medvedev will finish the year as the World No.1. The Russian has a lot of points to defend in the next three months including the 2000 points from his US Open triumph last year. He also will defend points from his Cincinnati Masters title and semifinal outings from a couple more Masters tournaments.
Also Read: Los Cabos Open 2022: Men's Singles Draw Preview and Prediction
"I can keep it for quite a long time I feel like if I play good": Daniil Medvedev on keeping the No.1 ranking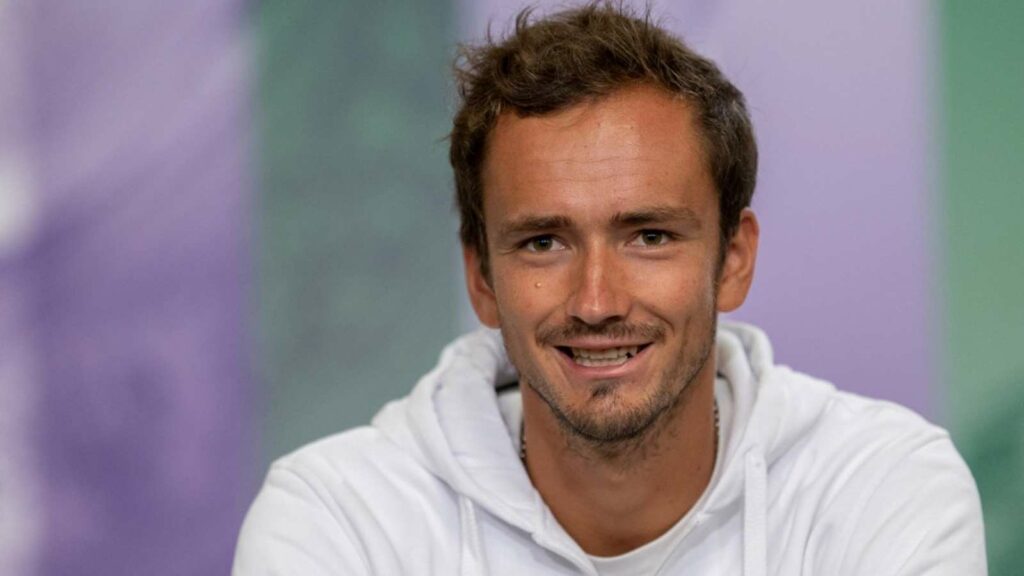 He is currently scheduled to begin his North American hard court swing at Los Cabos this week. Ahead of the tournament, he spoke about having a constant eye on the rankings and admitted that Rafael Nadal has the best chance to finish the year as the No.1 player in the world.
"For sure I'm watching [the battle for No. 1] a little bit," Medvedev told ATPTour.com. "Depends also the moment because I know at the end of the year, unless I try to win every tournament that is left, it's probably going to be Rafa [Nadal] for [year-end No. 1]. But at the same time, I can keep it for quite a long time I feel like if I play good here in the [North American hard-court swing]."
In order to keep his No.1 spot, Medvedev will have to win almost every tournament he plays and he is aware of that fact. "I know that the most important is to try to win tournaments, try to win those points. Then you can keep World No. 1," he said.
Also Read: "It's a pleasure to watch you," Former soccer player Brandi Chastain labels Ons Jabeur as a force to be reckoned with
Also Read: "Unbelievably nice people," John McEnroe contrasts his on-court personality with the likes of Rafael Nadal
Do follow us on: Google news | Facebook | Instagram | Twitter