In a recent interview, Jainik Sinner was asked about his defeat against the current World No.1, Carlos Alcaraz, at the Indian Wells 2023. The Italian praised Alcaraz by saying that "I learn many things from him and I feel like he makes me a better player. He pushes me to the limit and I am trying to do the same for him." Talking about the match, Sinner went on to say that it was a close match and such defeats motivate him to be a better player.
He humbly admitted that the Spaniard is a better player than him at the moment and he needs to do many things on and off the court to reach Alcaraz's level. Sinner also spoke about Alcaraz's stellar 2022 season and complimented him and his team for the work they put in.
Despite having a very good 2023 season going on for him, having won a tournament and reaching the finals of another, Sinner said that there is always room for improvement and he is working towards it, physically and tennis-wise. Towards the end of the interview, Sinner said that he knows he has the potential to match Alcaraz's intensity and he is confident and motivated to do so.
Related: "Just trying to write my own history," Carlos Alcaraz denies having ambition to stop Rafael Nadal and Novak Djokovic from winning more Majors
Is the Alcaraz-Sinner rivalry the next big thing in tennis?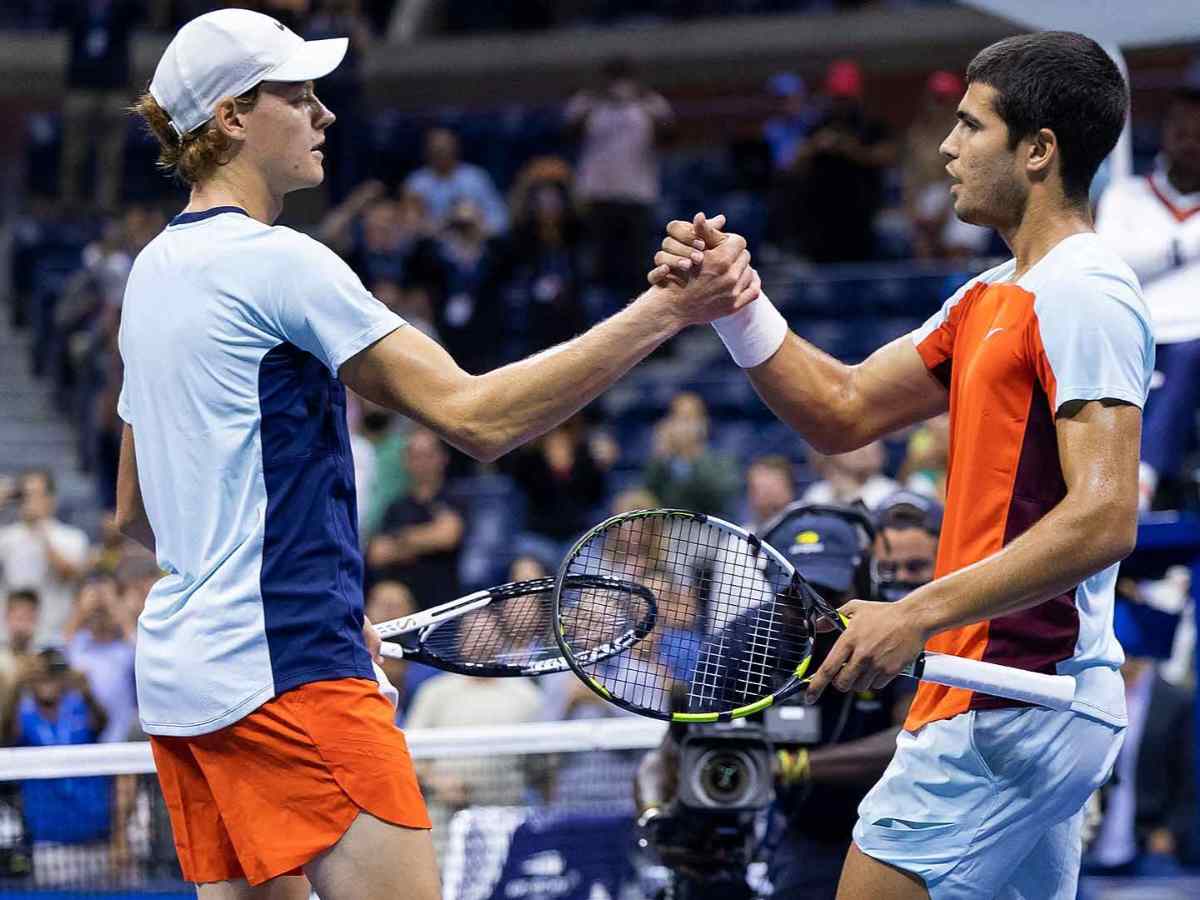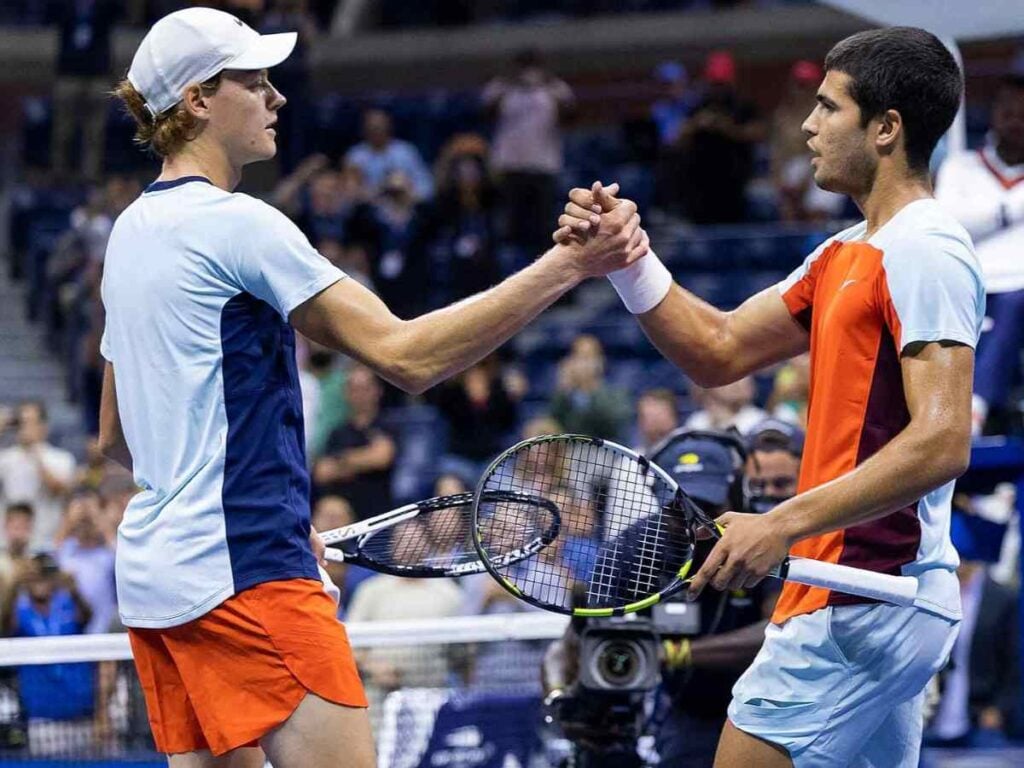 Carlos Alcaraz, at only the age of 19, has already become a worldwide sensation. He has reached the World No.1 mark and won a Grandslam (2022 US Open) at a record age and has had notable victories in his career, including wins over Rafael Nadal, Novak Djokovic, and Stefanos Tsitsipas.
Jainik Sinner, the 21-year-old prodigy from Italy, has also impressed the fans with his all-round game and determination to play against the top players on the tour. He has won 7 singles ATP Titles and had reached the quarter-finals of 3 out of the 4 Grand Slams in the 2022 season. He has defeated many top players in his career, the most notable ones being Alexander Zverev and Rafael Nadal.
To sum it up, the Alcaraz-Sinner rivalry certainly has the potential to be a rivalry to watch out for. While it is still early to predict if the Alcaraz-Sinner rivalry will become the next big thing in tennis, it is clear that both players have the potential to be among the top players in the world. Their future meetings on the court will certainly be exciting to watch and may lead to a significant rivalry in the sport.
In case you missed it:
"An inspiration to everyone," Carlos Alcaraz confesses to writing a personal letter to Andy Murray as he praises the Briton for his coneback
"Epitome of what an athlete should be," Carlos Alcaraz named successor of Big-3 by Chris Evert