Jessica Pegula's parents Kim and Terry Pegula are proud owners of the NFL team Buffalo Bills and also other sports franchisee teams in different leagues. Hence, this makes her one of the royalty of NFL.
To watch her team Buffalo Bills play, she has travelled to Miami and its Hard Rock Stadium many times. She is again in Miami for the Miami Open. However, in a recent interaction with journalists, she has revealed that she did not face any kind of hatred from fans of Miami Dolphins.
"I feel like there's so many Buffalo Bills sports fans removed, like a lot of the northern teams that live down here now. I don't really feel any hatred from any Dolphins' fans. I'm not a Dolphins' fan, but they're pretty nice to me, I guess. Seems like it. I really only hear the Bills fans cheering, people that are from Buffalo that come down and have the association with me and the teams. Yeah, I don't know. I think our fans travel very well, so… I get a lot of those for my tennis I think as well," she said.
Jessica Pegula managed to reach the Quarter-final round of both the singles and doubles discipline of the Miami Open 2023. She will face Anastasia Potapova in the singles. She with Coco Gauff will face Australian-Belgian pair of Storm Sanders and Elise Mertens in doubles.
Keep Exploring: Alexis Ohanian says daughter 'Olympia doesn't actually understand that she is the youngest owner in pro sports
Jessica Pegula wishes to organize a WTA tournament in Buffalo, USA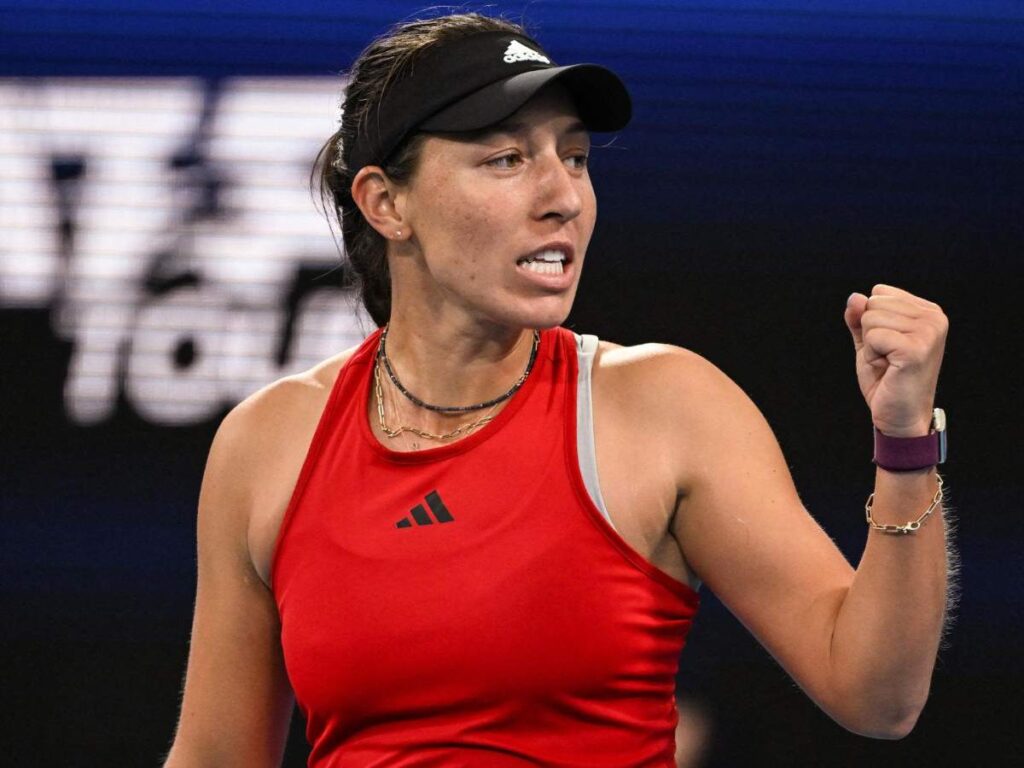 The current World No.3's parents also own the NHL team Buffalo Sabres and AHL team Rochester Americans. Hence, she travels to Canada to support both the teams. This association has also made her increasingly popular in Canada too.
A glimpse of huge popularity and fan following of Jessica Pegula was seen, last year, when she travelled to Toronto, Canada to play against Bianca Andreescu. It was a packed stadium with the audience cheering both the players. Many of her fans from Buffalo also flocked to Canada to watch her play. This gave her an idea to organize a WTA tournament in Buffalo too. However, she has still not been able to convince her parents to organize a tournament in Buffalo, USA.
"I would love to have one there. I don't know where because Buffalo isn't really a tennis haven. But maybe one day. I think that's always been something I've thought about, even after my career, is having a tournament. I think that would be really fun. I don't think my parents are really up for it, but maybe one day I will have one or try to get something going there," she revealed.
"I think it would be really fun also making the connection with Toronto, Montreal, obviously Toronto being right there. I know we alternate with the men, but it's so close. I don't think people realize how close it is. It's like an hour-and-a-half drive. Yeah, that would be cool because I had a lot of fans in Toronto that were either people from Buffalo or associated with Buffalo just because of the proximity. So maybe one day," she added further.
In case you missed it:
Aryna Sabalenka expresses gratitude for singer Natti Natasha's support at Miami Open 2023
WATCH: "Unbelievable!" Grigor Dimitrov produces an incredible shot against Jan-Lennard Struff in Miami stunning the fans