Julien Boutter, former world No. 46 and current director of the Moselle Open, shared an interesting anecdote about his relationship with Roger Federer on the Court N°1 podcast on RMC. Boutter revealed that Federer has been unknowingly inspiring him for over twenty years.
In the podcast, Boutter said "I'm going to try to be politically correct… No, he pissed me off his whole career. I lost against him in the final for his first title. Afterward, he creates an exhibition, certainly which is beautiful and which makes sense, but not in front of professional tournaments, everyone is unanimous on this. And he ended his career during my tournament… I don't take that as personal attacks but fate is relentless,"
It has been 20 years since Federer won his first ATP singles title, defeating Boutter in three sets in the final of the 2001 Milan Indoor tournament. Although Federer has gone on to win more than 100 titles, including 20 Grand Slams, Boutter has only reached two finals in his career, and this was one of them.
Also Read: "I think that caught the line tbh" Bianca Andreescu makes funny comment about wayward serve during Miami Open match against Sofia Kenin
Roger Federer has shared his thoughts on the ongoing debate about who is the GOAT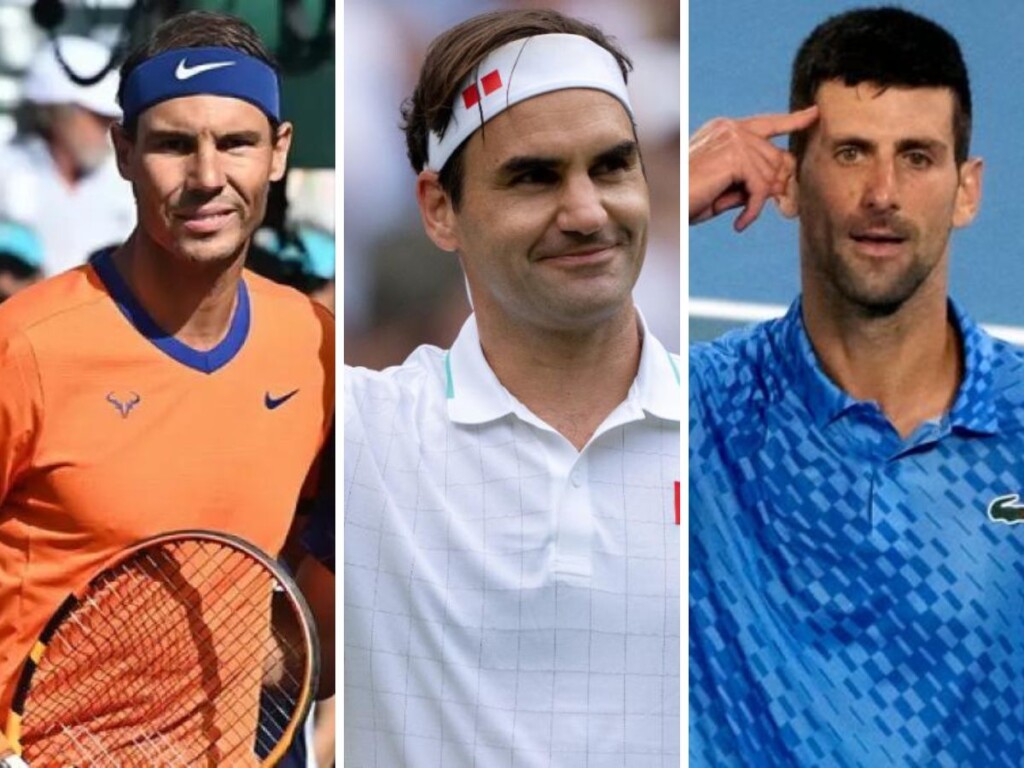 Selecting the best player of all time among Roger Federer, Novak Djokovic, and Rafael Nadal is a difficult task as they have been dominating men's tennis for over 15 years. Although Andy Murray and Stan Wawrinka also made significant contributions, the three players have won most of the titles. Roger Federer has retired from tennis, and despite being surpassed by Djokovic and Nadal in statistical terms, he can be proud of his achievements.
Roger Federer, who is considered one of the best tennis players ever, has achieved significant milestones throughout his career including 310 total weeks at the world No.1 spot and 20 Grand Slam titles. Although his last Grand Slam victory was at the 2018 Australian Open, he was unable to participate in five major tournaments due to injuries and surgeries, which affected his later career.
"We made each other better. So at the end of the day, we'll all shake hands and be like, 'That was awesome.' Now is somebody going to be happier than the other? I mean, in moments, maybe." he said.
When it comes to comparing the three tennis legends, Federer takes a more diplomatic stance. He believes that just like trying to compare Messi and Ronaldo in football, fans should simply enjoy the greatness of the players in front of them instead of trying to pick one over the other.
In case you missed it:
Aryna Sabalenka expresses gratitude for singer Natti Natasha's support at Miami Open 2023
"Naomi Osaka reminds me of somebody like me," Monica Seles finds similarities between her and the Japanese star