Taking to her official Twitter handle, former professional tennis player Martina Navratilova directly took a dig at the Attorney General of the state of Alabama. She was earlier in the news for directly slamming former U.S. President, Donald Trump. This American tennis legend is known for her bold political and social comments from time to time. 
A week after the federal government made abortion pills easily available, Steve Marshall announced that women can be prosecuted when they use abortion pills to end a pregnancy. The law, however, says to target the abortion providers rather than the women receiving these abortions. Yet, the AG's office decided to go with the older law and prosecute those women who are using abortion pills.
Marshall in past said that his office could prosecute the doctors with U.S. Veterans Affairs who perform abortions for rape victims. He justified his statements by saying that encouraging these remote prescriptions can endanger both women and unborn children. On Tuesday, Navratilova took to Twitter and expressed her anger on this issue by saying, "And he just f**k off…"
Judging by the comments, the majority of users went on to say that his decisions are for the conservative crowd and not for the state's younger generation. As expected, Marshall is being criticized severely by the netizens ever since his decision was announced.
Related: Martina Navratilova takes a fresh indirect dig at Donald Trump after similar to January 6 Capitol riots scenes emerge in Brazil
Martina Navratilova suffering from twin cancer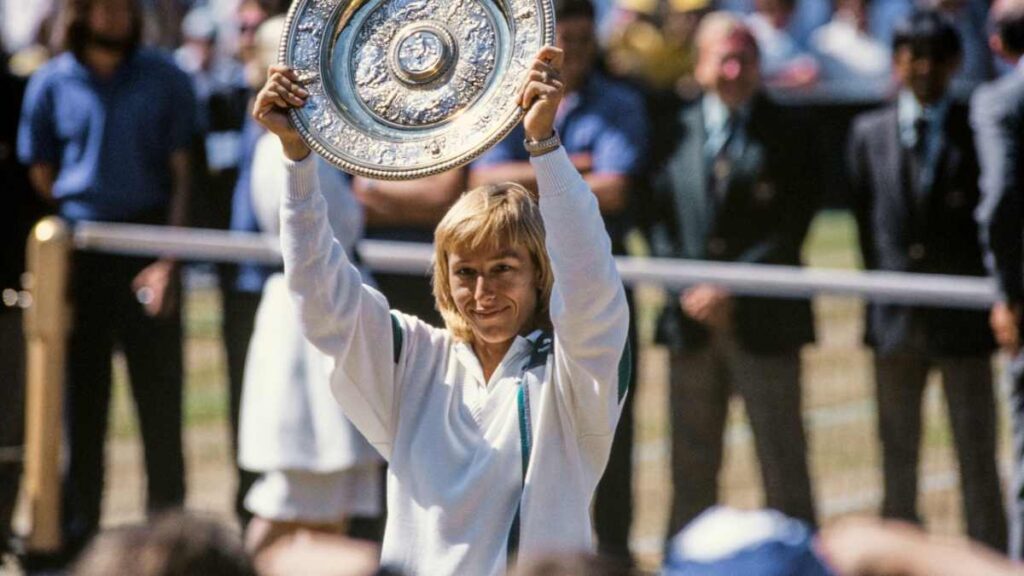 The nine-time Wimbledon champion, Martina Navratilova is diagnosed with dual cancer at a time. She has throat and breast cancer, however, they are detected in an early stage says the American legend. Speaking to the BBC, she said "Although the pain is severe, I believe that my disease is curable. I will fight this disease and win and will go to New York for medical treatment."
Despite her bad health, she is determined to recover soon. She, however, continues to voice her opinion as much as she can when required. Fans across the globe and the tennis fraternity came out in support of her and wished for her speedy recovery. It is a stage I cancer and hence can be cured with treatment. She first noticed it during the WTA finals and is set to start her treatment this month.
However, the good news for the fans is that Martina will meet all her fans during the upcoming Australian Open via Zoom and update them about her health.
Continue Reading:
Alex Corretja gives special advice to Emma Raducanu to get on 'Top of the Game'
When and Where will the Australian Open 2023 draw ceremony take place?