Eminent journalist Ana Navarro-Cardenas has mocked former President Donald Trump and his supporters on social media. She denigrated him and alleged his supporters did not pay enough attention to his activities and the policies he made. Also, for statements he made to win power and to keep it, his supporters tried everything to make and keep him popular with the masses.
Martina Navratilova also agrees with the journalist's views, berating Donalid Trump. She took to social media and replied to the journalist's post.
"Right on Ana!" the caption read.
Martina Navratilova has criticized Donald Trump and his policies in previous episodes, too. This is probably the first time she has criticized her supporters in an indirect manner.
Related: "With Nadal, we are still here," Novak Djokovic ready for challenge of the younger generation
Martina Navratilova chose Ons Jabeur as the player to watch out for in 2023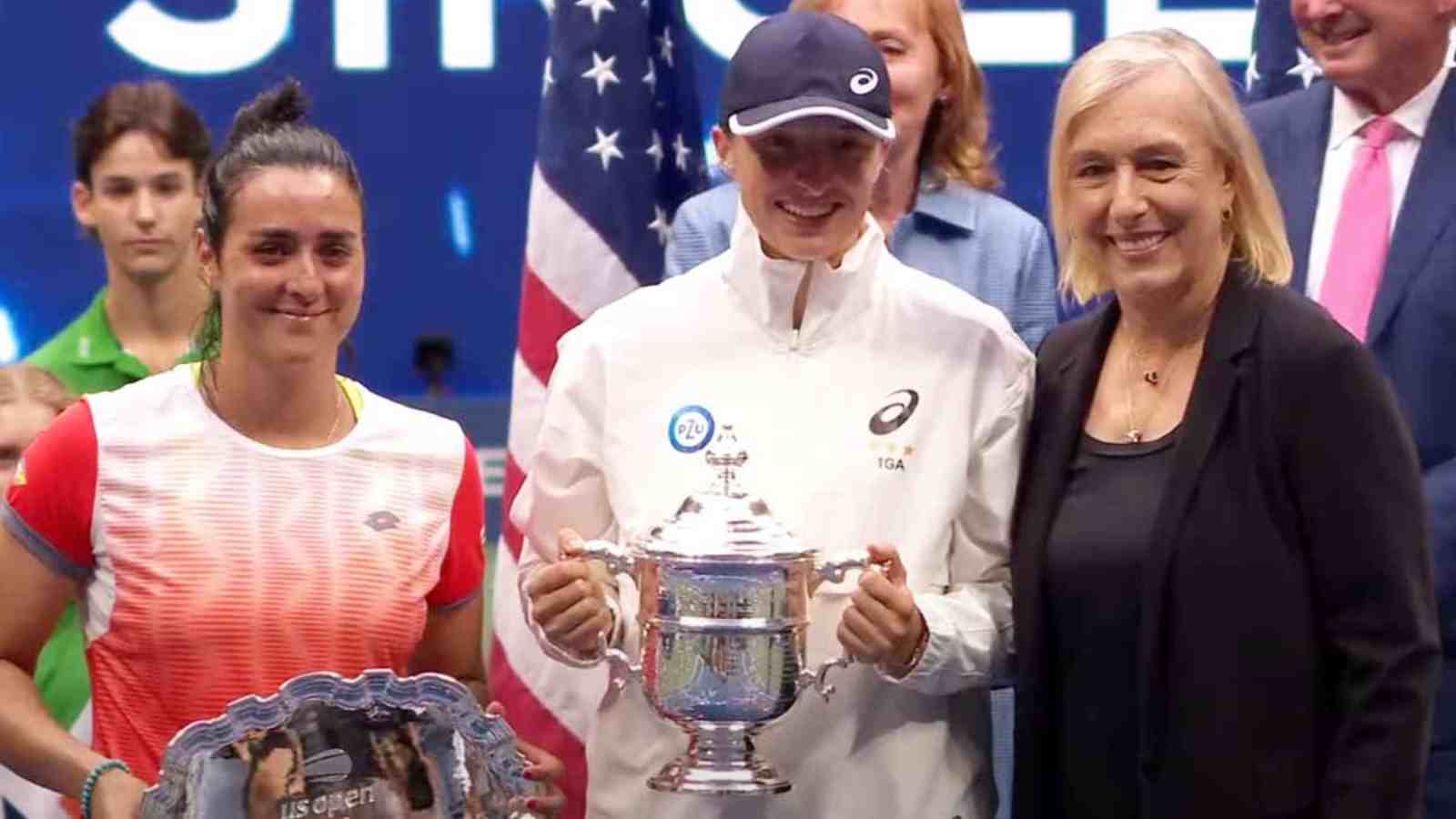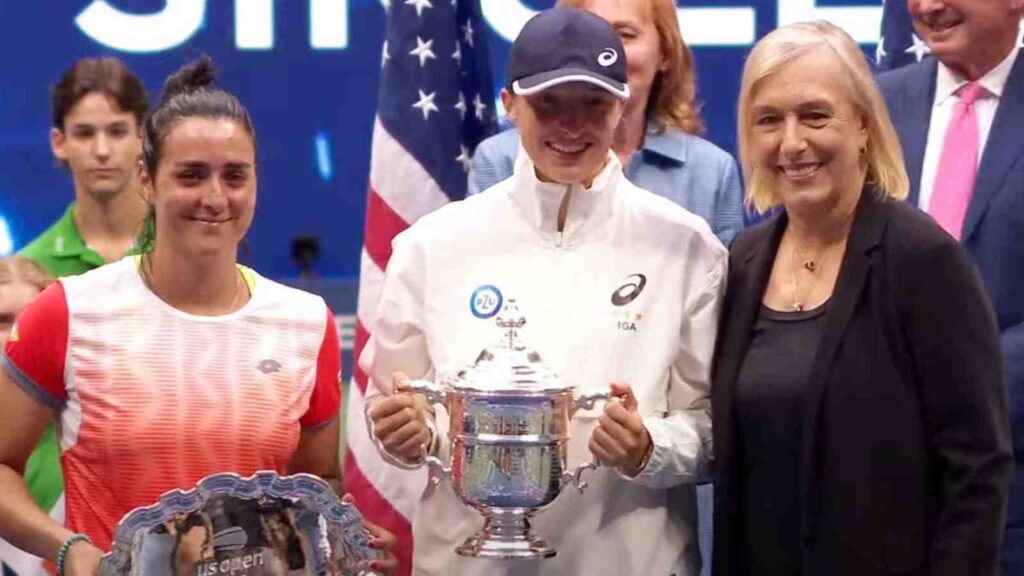 Martina Navratilova is one of the most successful female tennis players. She inspired thousands of women to participate in sport. She is a tennis icon which broke the shackles of gender. Hence, her opinions are understood to be of vital importance.
This year belonged to Iga Swiatek. She won 6 ATP titles and 2 Grand Slam titles this year. The Pole also dominated in the WTA rankings. She became World No.1 in April and finished the year at top spot. Ons Jabeur is the only player who was able to make things difficult for Polish player in the tournaments. She played in the finals of two majors- the Wimbledon and US Open in 2022. The Tunisian lost the Championships final to Elena Rybakina and the US Open final to Iga Swiatek.
She became the first Arab-African woman to reach the finals of any Grand Slam tournament. She became an inspiration for many tennis players in that part of the world.
Martina Navratilova thinks that Ons Jabeur could be a threat to the domination of Iga Swiatek domination plans.
"She reached the final at both Wimbledon and the US Open. With so many people looking up to her, this takes a lot of effort to handle that pressure. She has good energy and the variety to frustrate her opponents. But now she needs to take that next step and come up big during the most pressure moments. If she can do that, Jabeur is someone who has the overall game and mindset to disrupt Swiatek's dominance," she said in an interview to WTA Tour.
The American tennis legend continues to give her opinions on a range of issues and it is expected that the year 2023 will not be any different.
Related: Roger Federer remembers his 'fortunate' meeting with Pele as the Swiss pays his respect to the Brazilian football legend
Related: Nick Kyrgios accuses Lleyton Hewitt of "Throwing him under the bus" as Ajla Tomljanovic's withdrawal isn't criticized