There is a human side to Novak Djokovic. If you were sitting in the stands at the Rod Laver Arena in Melbourne or at Centre Court in Wimbledon, you may have missed this man's emotions. He does not swear, he does not shed tears, that often, nor does he like to fight with the chair umpires.
This time, at the Australian Open, the Serb has not been tested by his rivals but certainly by Tennis Australia and the Major organizers for no rhyme or reason. The hatred or dislike for Novak, from the organizers and the biased Western media, obsessed with the Z flag and Russia has gone beyond all limits.
Left to tennis writers from the West, they should turn into war correspondents, for, they have been hounding and pounding Novak and his Dad Srdjan. For no fault and for no rhyme or reason, the Djokovic family has been under duress. It is well known, these days, any video can be "shot" and mischief can be created.
The same happened with Srdjan Djokovic. The poor old man was not even aware the Russian agenda was being played out in Melbourne. He thought some fans of his famous son were wanting to be captured with him on the video. Tennis Australia boss Craig Tiley, who wears two hats, has shown he is incapable of handling crisis.
Related: "I'd prefer not to try playing in front of her," Stefanos Tsitsipas says he wants to focus on the Australian Open title before meeting Margot Robbie
Novak Djokovic puts his father's controversy to rest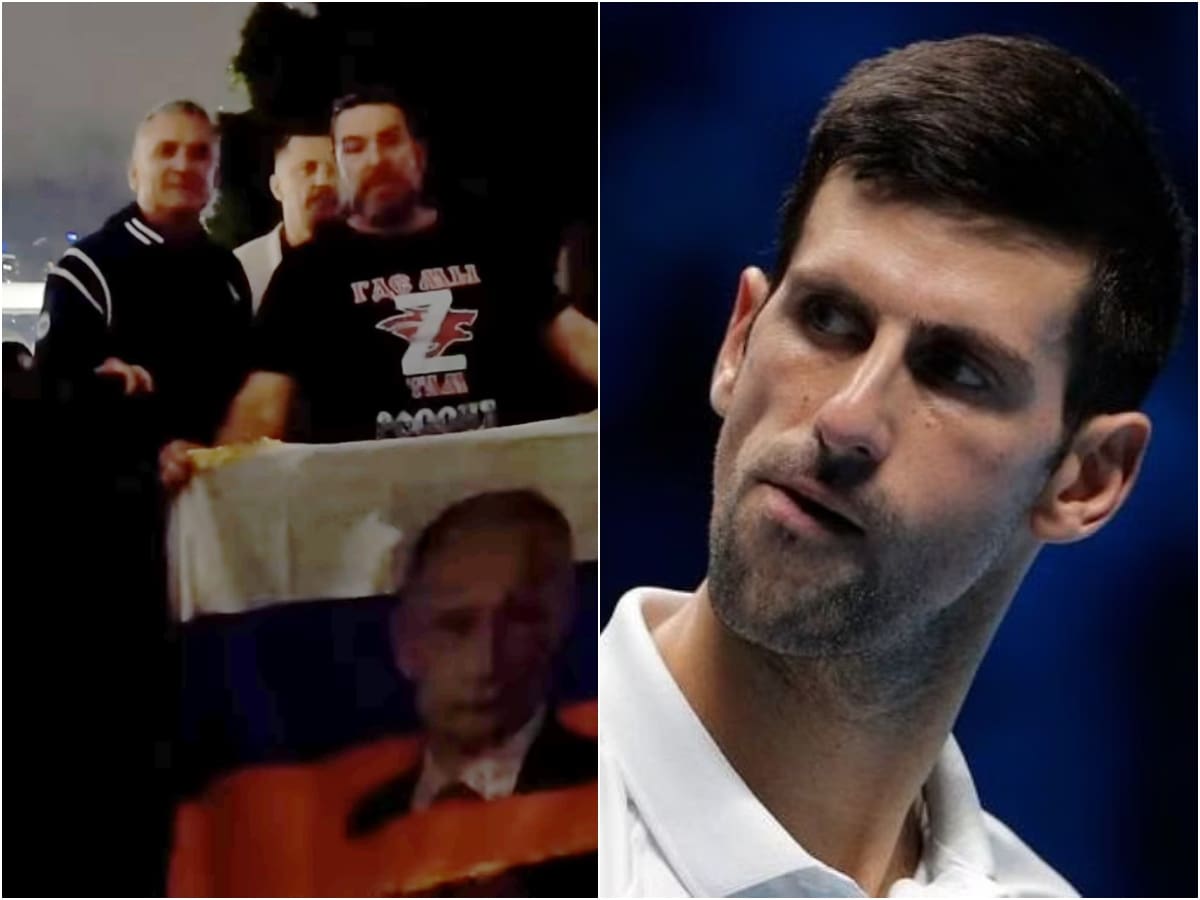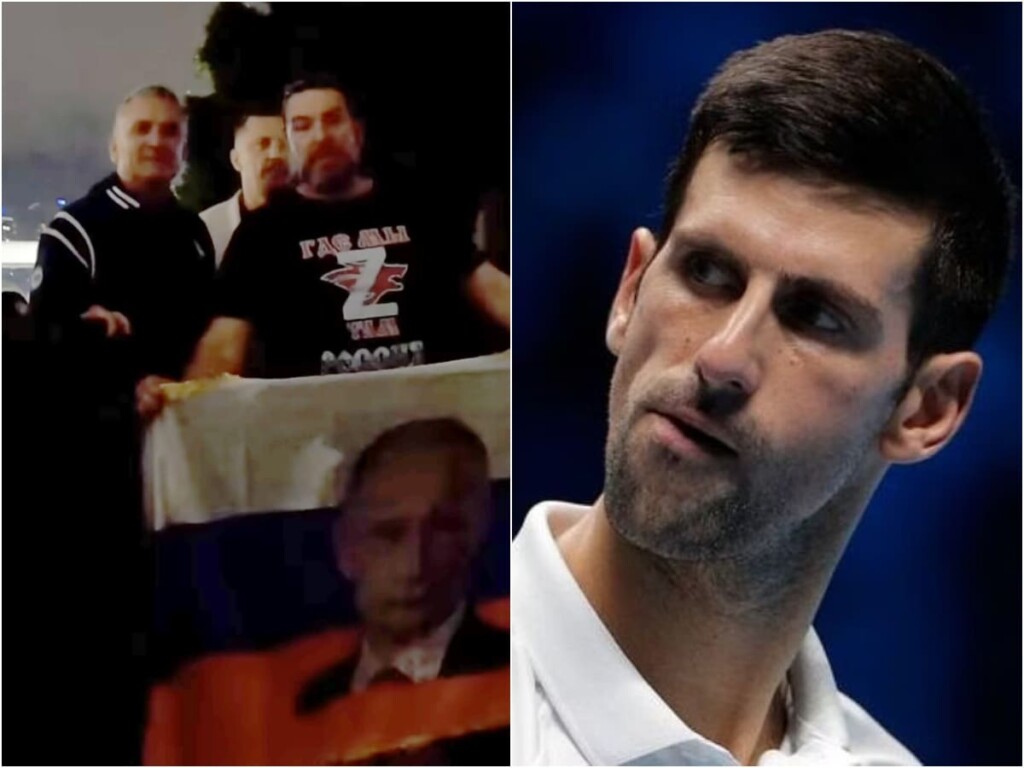 To have humiliated Novak and his family was obscene. Why was it not kept under wraps that they would be telling Novak, "Do not bring your father for the semi-finals." Srdjan is no criminal or has any history of war crimes. He was forced to miss his son's semi-final. Hopefully, Novak will get to see his Dad in the box on Sunday at the Rod Laver Arena.
Tennis Australia and the organizers cannot camouflage their mistakes by punishing a man who is gunning for his 22nd Major and 10th title at the AO. "My father, my whole family, and myself, have been through several wars during the '90s. As my father put in a statement, we are against the war, we never will support any violence or any war. We know how devastating that is for the family, for people in any country that is going through the war. That's the first thing I want to say.
"The second thing I want to say, my father, as he said in the statement, has been going after every single match to meet with my fans at the main square here in Australian Open, to thank them for the support, to be with them, pay them respect, and make photos," said Djokovic. He could not have been more emphatic.
"The photo that he made, he was passing through. I heard what he said in the video. He said, Cheers. Unfortunately, some of the media has interpreted that in a really wrong way. I'm sorry that that has escalated so much. But I hope people understand that there was absolutely no intention whatsoever to support any kind of war initiatives or anything like that. My father, as I said, was passing through. There was a lot of Serbian flags around. That's what he thought.
"He thought he was making photo with somebody from Serbia. That's it. He moved on. Of course, it's not pleasant for me to go through this with all the things that I had to deal with last year and this year in Australia. It's not something that I want or need. I hope that people will let it be, and we can focus on tennis," added Novak.
Pressure, nerves, stress – Novak Djokovic feeling them all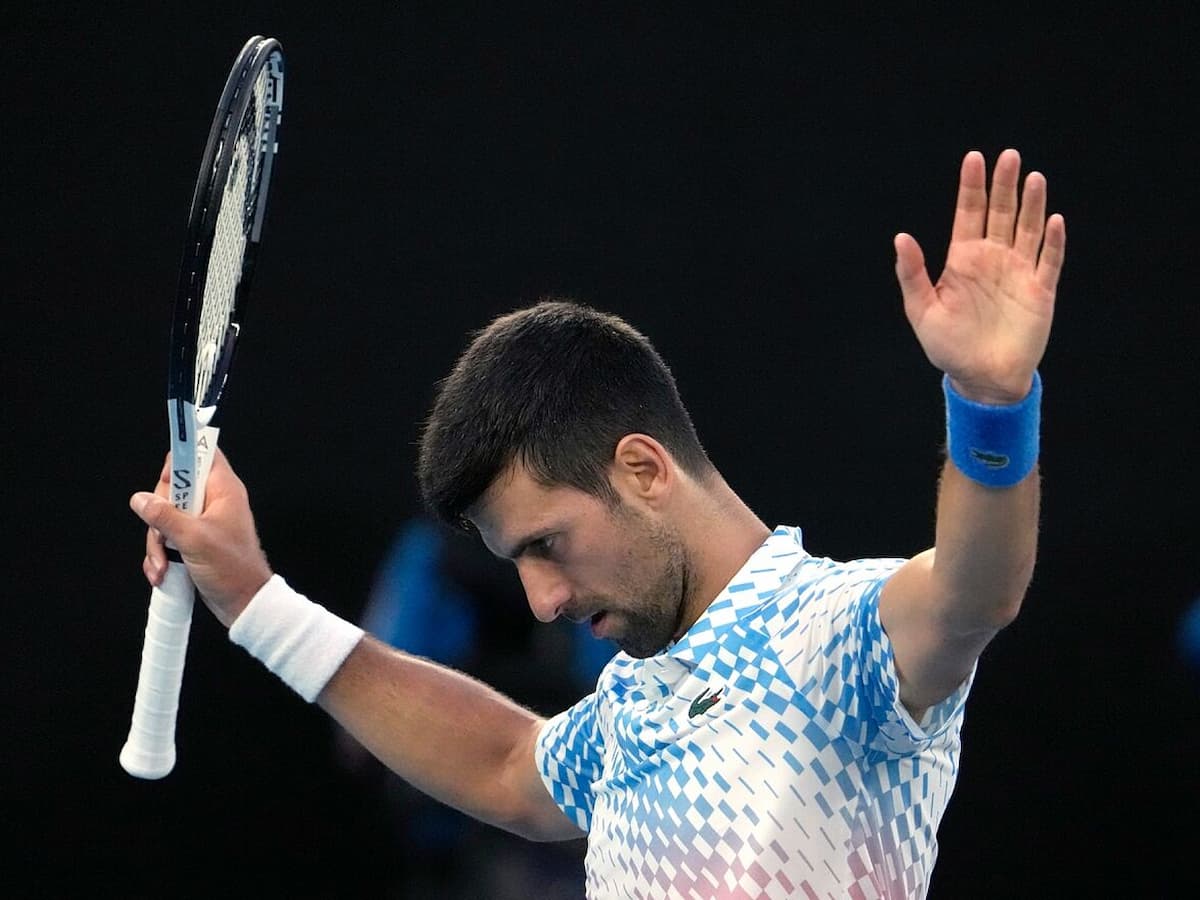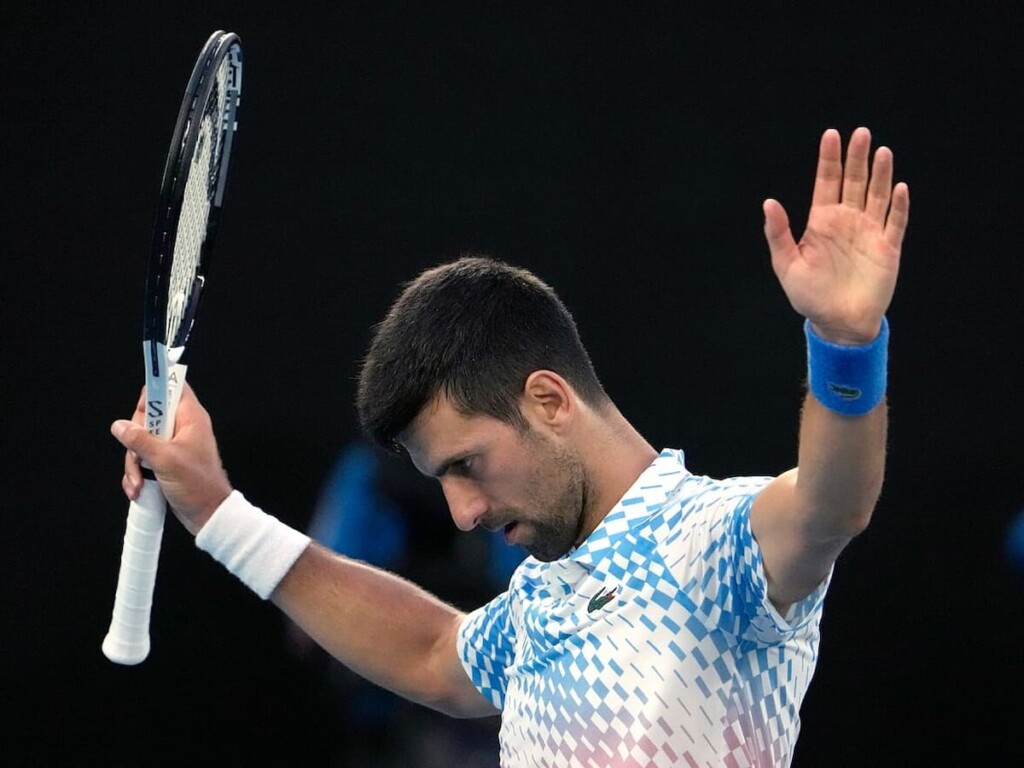 As it is, to get to see Novak compete in each Grand Slam is a privilege. The way players are retiring from tennis and Young Turks are unable to cope with the rigors of modern tennis makes Novak look even more stronger. For all those who thought his hamstring was a fake injury, it is ignorance. His court movement was restricted.
Champions know how to camouflage problems and pain. Novak never winced even once. He made mincemeat of his opponents with a flavor of tennis that is like heavy artillery firing. Only if you let the rival keep the ball in play long will there be problems, so Novak has been killing the ball in each round. One does not know how long he will continue. Will he win 25 Grand Slams or more is sheer statistics, that's just one facet, not facts.
This man is built like a bull and he can bulldoze his opponent on hard courts and grass. Maybe, clay is not his pet surface. Novak is enjoying his tennis, so let him do it.
"I mean, look, you know, final stages of a (Grand) slam at this stage of my career, I know every single Grand Slam is a golden opportunity for me to try to get another trophy. I don't know how many more I'll have, opportunities. Of course, I feel it. I feel pressure, I feel stress as any other player. I feel nerves, I feel excitement. There's a lot of different emotions that go through," said Novak after his semi-final win.
How long is he going to continue, none knows. Right now, the Serb is enjoying his tennis. And he wants to win in Australia and teach the cocky Aussies he was wronged.
"I was mentioning before that I played professional tennis for several different reasons. Some personal reason is that I feel on the tennis court I always have an opportunity to learn something new about myself, I guess fight with my own demons that I guess we all have. When we're on the tennis court in the midst of a battle, some of the things surface, and I have to deal with it. So it's a great school of life for me," said Novak.
"Then at the same time, of course, I have professional goals and ambitions. Those are Grand Slams and being No. 1 in the world. Those two probably pinnacles of the professional tennis world have always been there as goals for me. So I do want to make more history of this sport, no doubt. I feel that game-wise physically I still can sustain and maintain the top level. So as long as that's the case, why not keep going?"
"I don't know when the end is going to happen in terms of my professional career. Right now I have the motivation, I have the support of the close ones, which is also something that is probably underestimated and not maybe talked about a lot, but it's a key, especially as a father. I mean, being absent from the children is not something that makes me very happy," revealed Novak.
He does miss his kids, he is a family man like Roger Federer and Rafael Nadal. "I think it's a balancing act between me and my wife and the close people in my life. So her being there for our children and everything, it allows me to be able to do what I love and still make some strides, significant strides, in this sport."
Many stories have appeared that Novak turned vegan years ago and is a Lord Krishna follower. Krishna consciousness or not, he certainly knows how to transcend the pain barrier and raise himself like a colossus on the giant stage. Sunday beckons at the Rod Laver Arena.
Continue Reading:
"Why did I lose?" Jo Wilfried Tsonga still hung up on his 2008 Australian Open defeat to Novak Djokovic
Australian Open makes a U-turn on their decision as Russian fan spotted with 'Z' shirt allowed for Novak Djokovic's semi-final match