Toni Nadal, Rafael Nadal's uncle, and former coach praised the tennis superstar and 22-time Grand Slam champion. Many people didn't even include him on their favourite list of winning the French Open, however, Rafael Nadal has broken all barriers and created records by winning his record 14th French Open title. He has defeated Norway's tennis sensation Casper Ruud in straight sets 6-3, 6-3, 6-0 to achieve this. It is one of those unique records that might not be broken for a long time or forever. 
In addition to winning the 14th trophy from the French Open, Rafa Nadal claimed his 22nd Grand Slam title to add to the men's record he already holds after his triumph at the Australian Open in January. He took advantage of an uninspired Ruud in the final, who had one of his worst games in a long time, to win another title in Paris. Nadal played a solid match, but he didn't have to perform at a high level. He accepted what was given to him, and there was a lot to choose from.
Also Read: "Unbelievable level of corruption"- ATP Tour questioned by fans after Novak Djokovic's huge ranking slip-off
"I am very happy to see the evolution that my nephew has had"- Toni Nadal on Rafael Nadal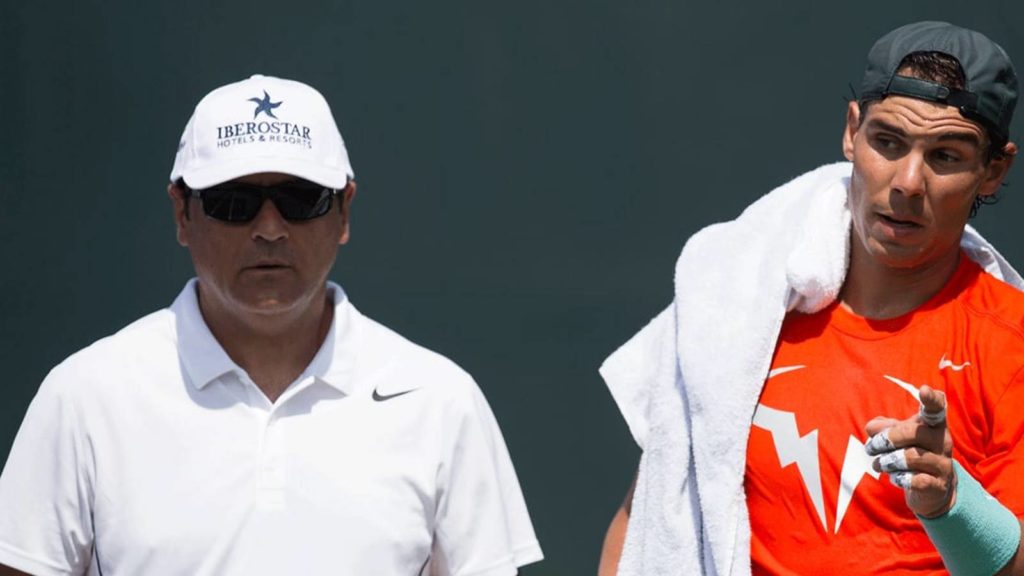 In an interview with Puentia, Toni Nadal was asked about his nephew and the person he has become as a result of his achievement. Toni remarked that his tennis success has had no impact on his personality, adding that he is still a "totally normal guy" who adores tennis.
"I am very happy to see the evolution that my nephew has had, how he has gone from being a child with skills to being a great tennis player and how that step has not changed him personally. And as an uncle, I am very happy to see how my nephew is a totally normal guy, who plays tennis well and who has not changed his person or believed himself to be a special being, " he said as quoted by Sportskeeda.
Toni Nadal, who was in Rafa's corner for 16 of his Grand Slam titles, further added, "Rafael, when I started with him, he was a child. At first, I was the one who had to dictate everything that was done and as he grows, I transferred to him what I had to do, I was giving him greater responsibility."
"It's normal, I think that a leader of any company has to be practically the same, at the beginning, if he is the one who knows the subject, he will lead and as he gains confidence with the people he works with, the normal thing is that he transfers the responsibility and that, in the end, things work out together," he concluded.
Also Read: "My happiness will not change"- Rafael Nadal expresses his feelings on Novak Djokovic potentially surpassing his Grand-Slam count
Also Read: "He is ahead of Roger and Novak now," Mats Wilander considers Rafael Nadal as the GOAT after his title triumph at Roland Garros