Novak Djokovic defeated World Number 1 Carlos Alcaraz 6-3, 5-7, 6-1, 6-1 on Friday to reach the French Open 2023 finals. The Australian Open champion got the better of an opponent sixteen years his junior by outlasting him physically. Alcaraz cramped up at the start of the third set and forfeited a game as he got medical attention. He wasn't quite the same after that. Djokovic promptly finished the job against a weakened opponent and secured passage to the title decider.
Sure enough, fans of Djokovic were quick to point out the Serbian's elite physical conditioning. Many used the opportunity to mock doubters and critics of Djokovic's anti-vaccine stance. The player has chosen not to vaccinate himself with the COVID-19 vaccine. His decision caused a huge uproar and led to him not being able to participate in multiple tournaments.
He was even deported from Australia on the eve of the 2022 Australian Open. His fans were distraught at these decisions. But they had the last laugh as Djokovic continued his golden streak at Grand Slam tournaments. No one except Rafael Nadal has defeated Djokovic in Grand Slams since 2021. Alcaraz was touted as the closest competitor since Nadal and the likeliest to beat Djokovic. But this win solidified the 22-time Grand Slam champion's status on the circuit.
Djokovic will now move on to the final, facing either Casper Ruud or Alexander Zverev. Having already won the 2023 Australian Open, he will also be looking to win the second Grand Slam tournament of the year. His eyes will be set on winning his 23rd Grand Slam tournament, going ahead of Nadal, and becoming the sole most Grand Slam title holder.
Also Read: Novak Djokovic humbles Carlos Alcaraz in battle of athleticism at French Open as he chases record 23rd Grand Slam ahead of Rafael Nadal
Novak Djokovic reaches the 34th Grand Slam final of his career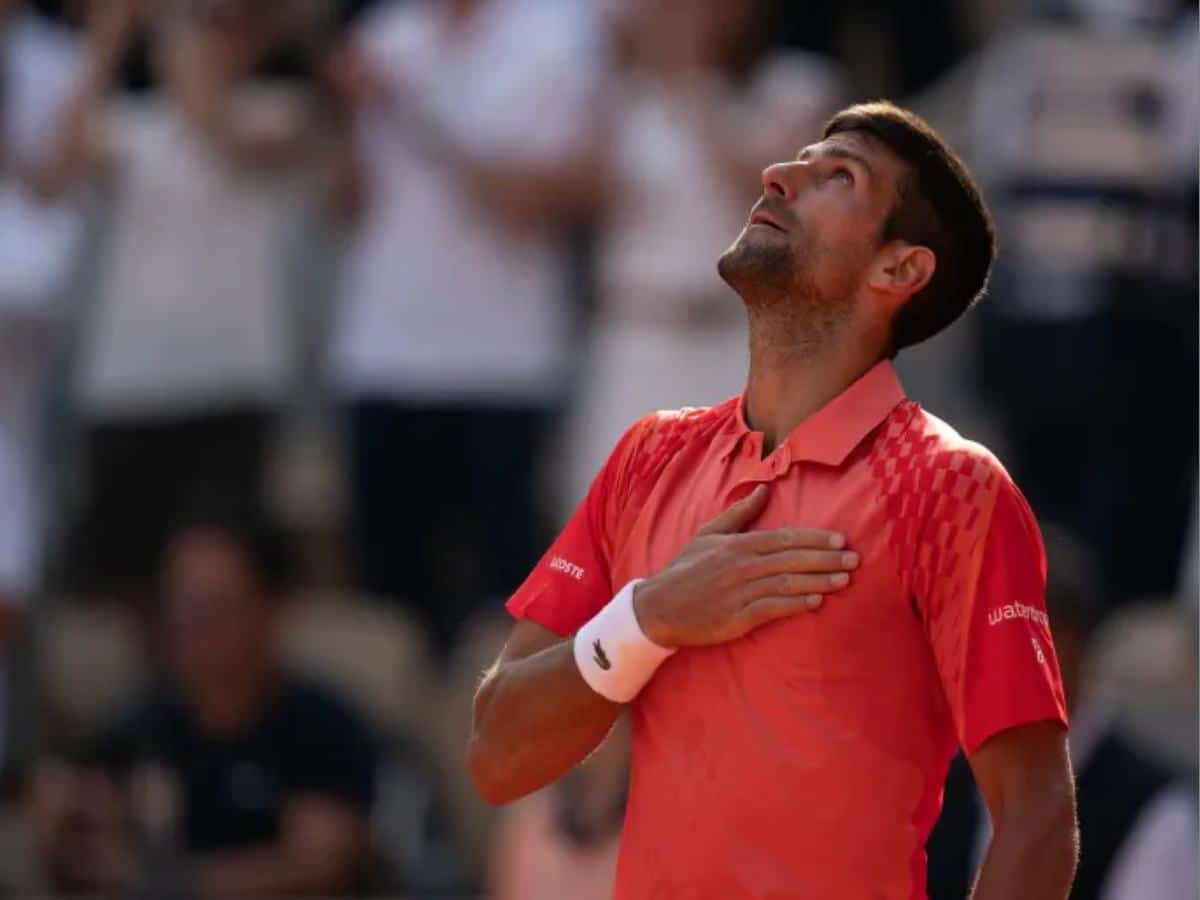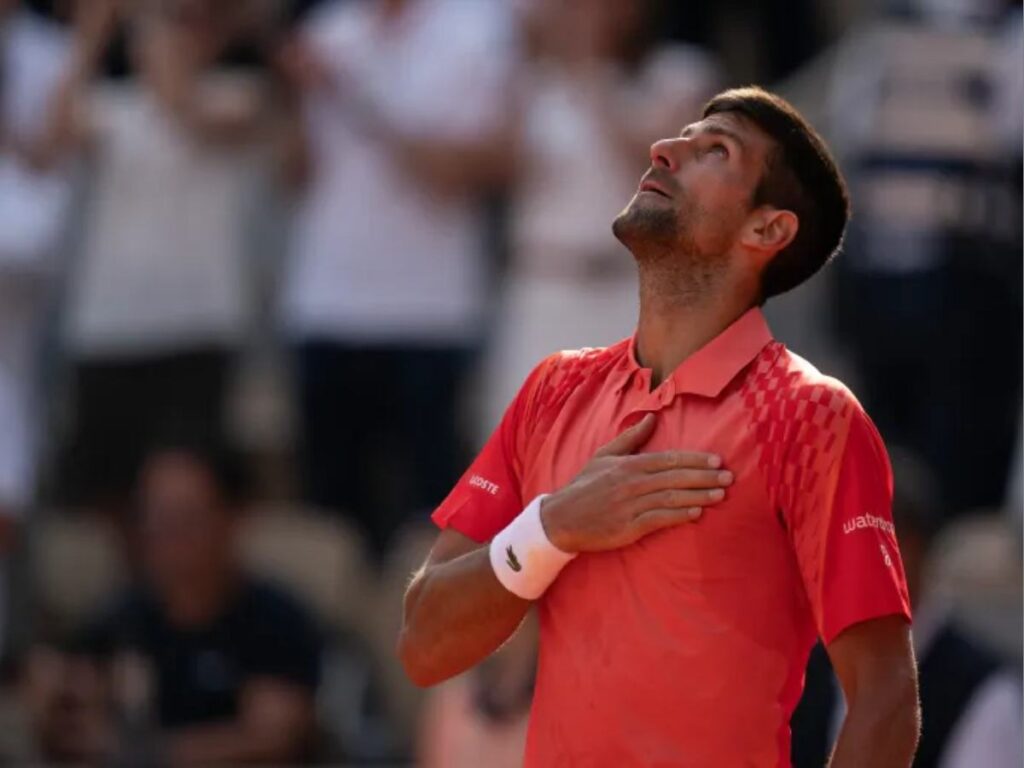 Djokovic did well to fend off Alcaraz in the first set. The Serbian had a strategy to deal with the Spaniard's fiery forehands and powerful serves and executed it perfectly. He won the first set 6-3 after breaking Alcaraz's serve on the second try. The second set was more trying as Alcaraz took a 5-3 lead.
But Djokovic wowed fans worldwide as he played two brilliant games to level things. Alcaraz was able to win a hard-fought set, however. During the second set of the third set, Alcaraz clutched his legs and struggled to move. He called for a medical timeout and was checked out by his physio. He forfeited a game as a result. After this point, the match lost its edge as Alcaraz struggled to move with his right leg and Djokovic showed his ruthless streak.
Djokovic won the third and fourth sets 6-1 as Alcaraz's fight fizzled out due to injury. The Serb's fans celebrated the win and it gave them another reason to anoint him their GOAT. If Djokovic wins the final, he will be the only man to win three titles at each Grand Slam.
Incase you missed it:
Karolina Muchova narrates her comeback story after doctors told her she 'CAN'T PLAY AGAIN'
Carlos Alcaraz being forced to forfeit a game to get medical assistance against Novak Djokovic triggers fans against the French Open officials