Tennis great Novak Djokovic has inspired numerous young and aspiring sportspersons all around the world. He is arguably one of the most admired names in the realm of tennis, however, he too can sometimes be inspired by other sportsperson and their incredible performance.
Lionel Messi, at 35 years of age played one of the best games of his life to inspire Argentina to a thumping 3-0 victory over Croatia in the semi-final match of the FIFA World Cup 2022 in Qatar. The 21-time Grand Slam champion witnessed the magic of Lionel Messi as the little Magician scored a goal from the spot kick and paved the road for Argentina's final berth.
Novak Djokovic took to his official Instagram handle to share his excitement with his fans. He applauded Lionel Messi and the whole Argentina national football team.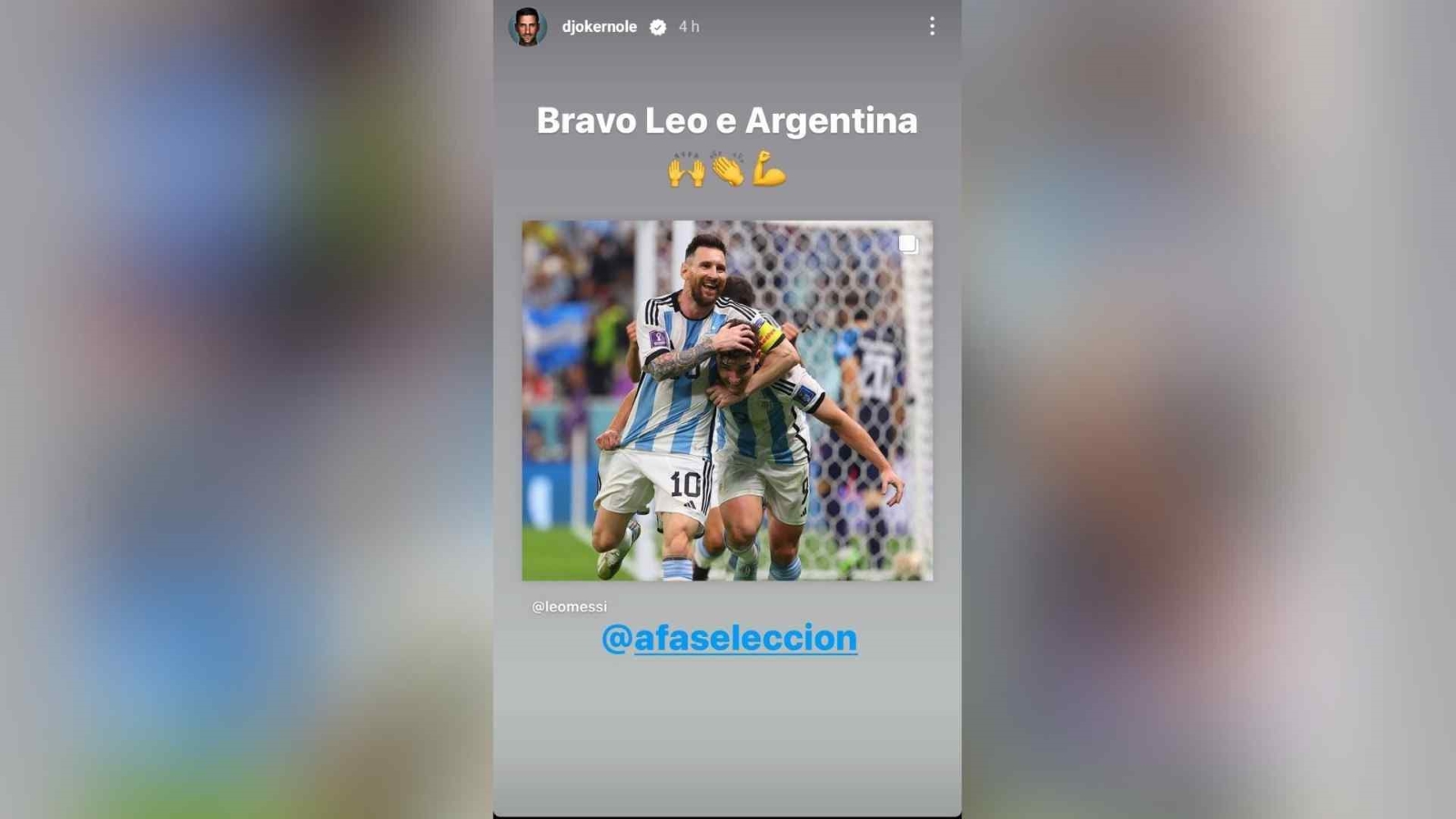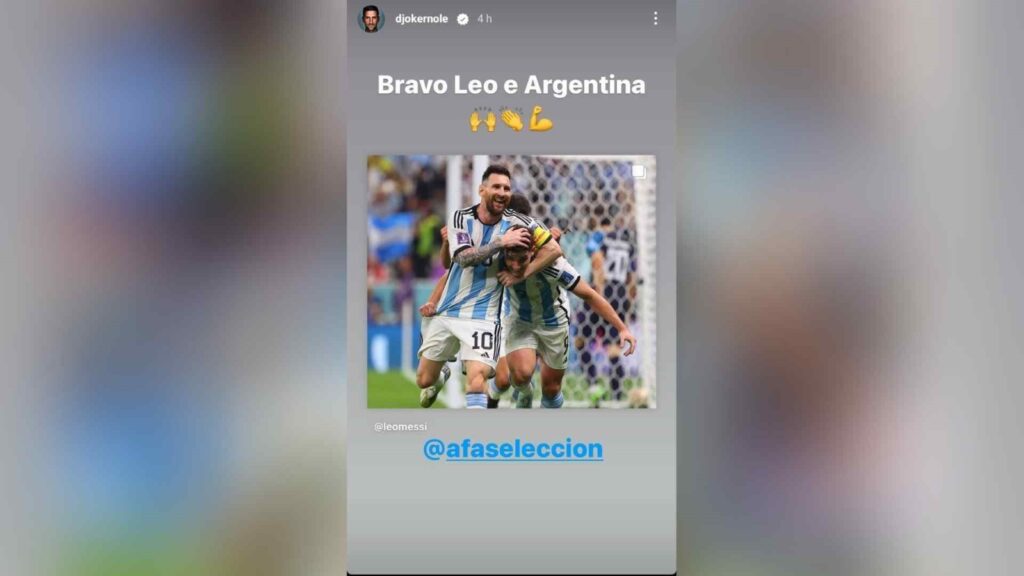 "Well done Leo and Argentina," the caption read in English.
Lionel Messi will be playing his career's second final at the FIFA World Cup 2022. Last time, Germany defeated Argentina 1-0 to clinch the FIFA World Cup 2014 title, much to the disappointment of Argentina's fans. Today, France and Morocco will face each other to determine the next finalist, who will go head-on against Argentina for the ultimate FIFA 2022 trophy. Novak Djokovic, just like all the football fans around the world, would be wishing for a great game on Sunday at the FIFA World Cup 2022 finals in Qatar.
Also Read: "She saw LeBron, KD, and Tom Brady," Naomi Osaka's business partner gives an insight on how 'Evolve' was created
Novak Djokovic applauds Croatian players for their performance in the World Cup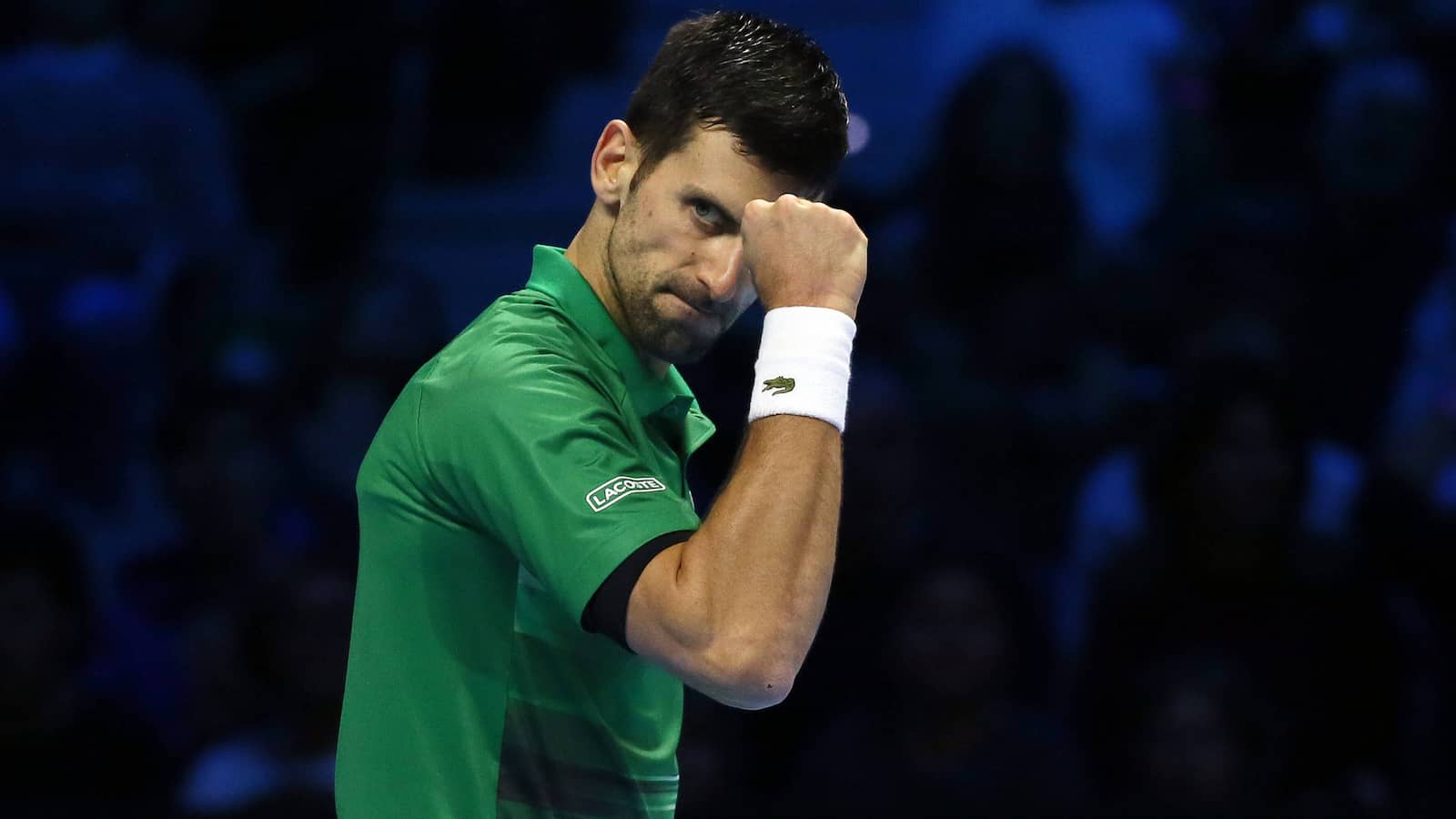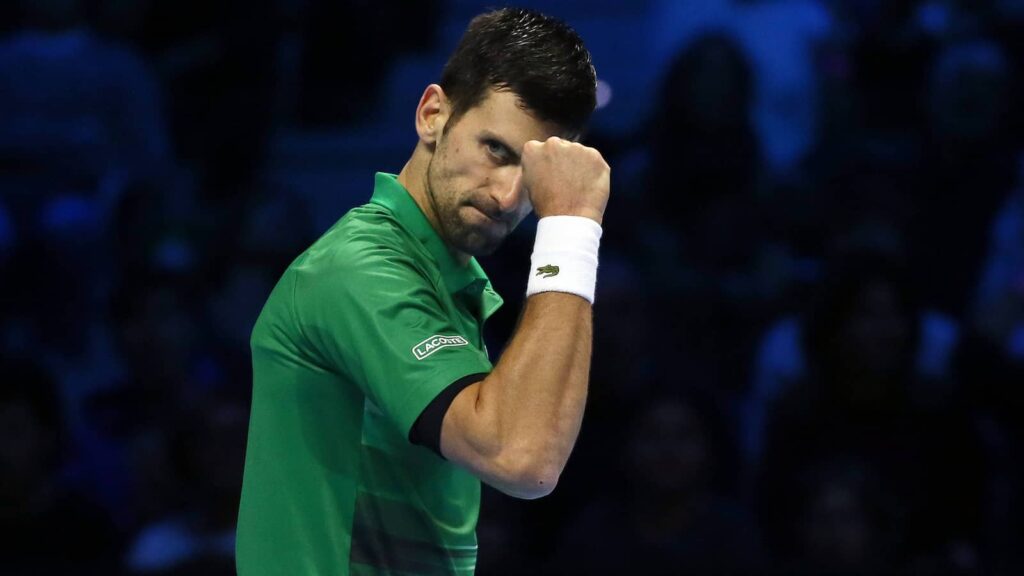 Novak Djokovic holds other sportspersons in high esteem as he appreciates the effort that each individual makes in their respective field to excel. He may be a fan of Lionel Messi, but he did praise Croatia's efforts and their incredible journey in the 2022 FIFA World Cup. The nine-time Australian Open champion is impressed with Croatia's performance throughout the World Cup. For context, Croatia played the final of the FIFA World Cup 2018 held in Russia against France. This time, the team made it to the semi-finals after defeating five-time champion, Brazil in a penalty shootout.
The Serbian tagged Croatian midfielder Luka Modric and Dejan Lovren on his Instagram story.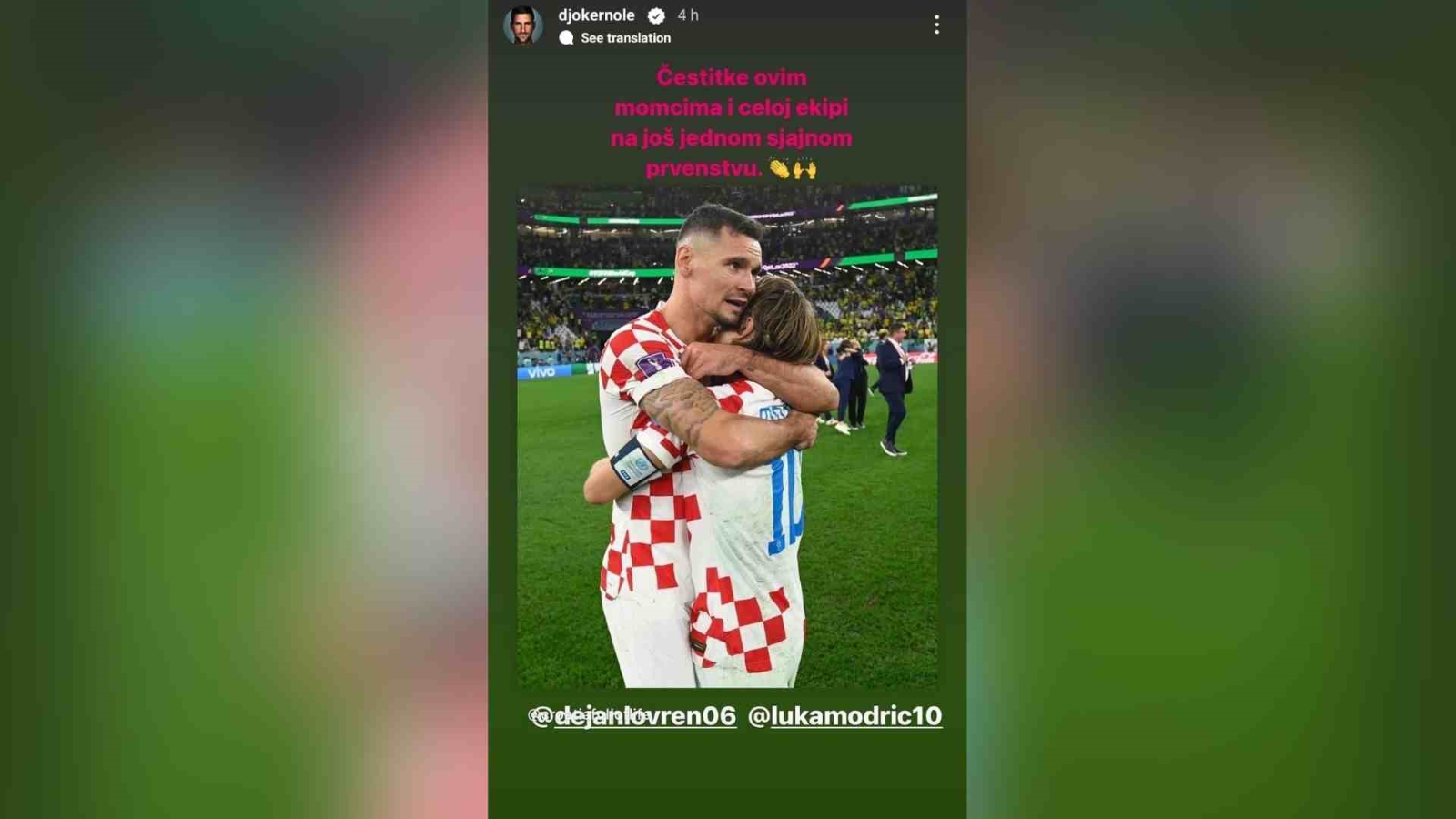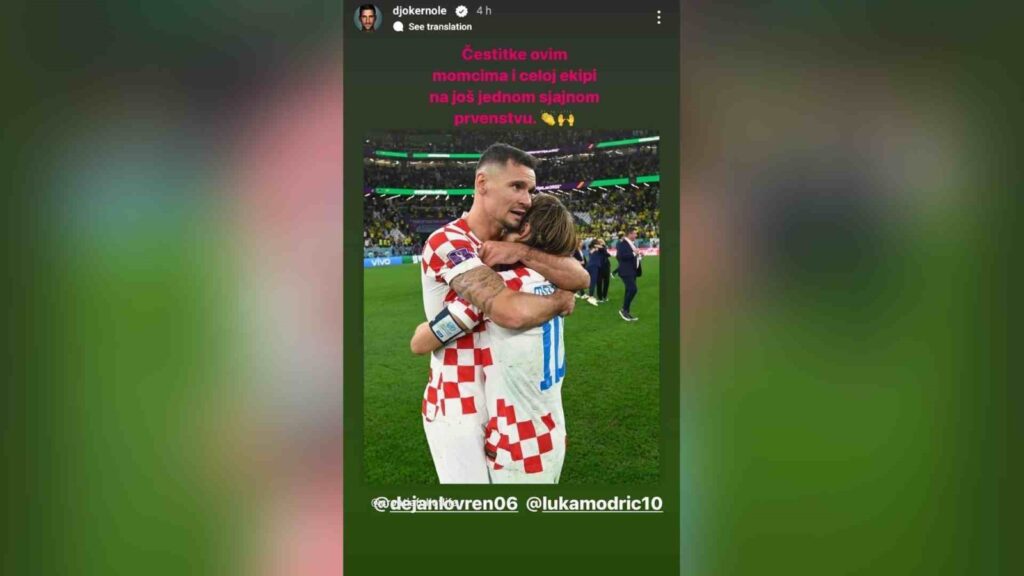 "Congratulations to these guys and the whole team on another great championship," his caption read in English.
Novak Djokovic will be heading to Australia soon, where he will start his ATP 2023 season. He is looking to get enough practice before the start of the First Grand Slam of the year, i.e., the 2023 Australian Open by playing in the 2023 Adelaide International tournament. Here, he will face the likes of Davis Cup 2022 winner Felix Auger-Aliassime, Daniil Medvedev, Andrey Rublev, 2022 Paris Masters champion Holger Rune, Jannik Sinner, Denis Shapovalov, and Karen Khachanov.
Also Read: "Everyone wants to beat me so I have to be prepared for that," Carlos Alcaraz reveals his new mindset for the 2023 tennis season
Also Read: "Nobody can ever fit into the big tracks he left, but I will try my best," Swiss skier Marco Odermatt gushes over compatriot Roger Federer