Novak Djokovic has taken no break after winning his 7th ATP Finals title and has directly reached Malaga for the Davis Cup a few hours later on his personal jet. The Serb is the captain of the Serbian national team in Davis Cup and their team has already reached the quarterfinals of the tournament. Thus, Nole has wasted no time and directly reached Malaga, where all the remaining knockout matches will be played. 
Djokovic usually takes breaks after major tournaments, but he does not necessarily need one now as he recently took a long break after winning the 2023 US Open. The Serb decided not to play in the Asian swing and it had come as a surprise to all his fans as he then ran the risk of losing his World No. 1 spot to Carlos Alcaraz.
Fortunately, the Spaniard was not able to stand up to the opportunity and Djokovic became the year-end World No. 1 with ease. He had headed into the Paris Masters after a long break and thus does not necessarily need it now. 
The Serb has given priority to the Davis Cup lately, as fans have seen him travel to the tournament immediately after tournaments earlier this year as well. He did the same after the 2023 Wimbledon. 
Talking about Djokovic's season at a glance, it was one of the most decorated seasons in his career. The Serb won 3 Grand Slam titles and reached the final of the other. He also won the ATP Finals, the Cincinnati Masters, and Adelaide 1. Thus, he totally dominated the 2023 season. 
Serbia and Novak Djokovic's performance in the 2023 Davis Cup
Djokovic and Team Serbia are already in the quarterfinals of the 2023 Davis Cup and they will face Great Britain there. The other teams to have qualified for the quarterfinals are Canada, Finland, Czechia, Australia, Italy, and the Netherlands.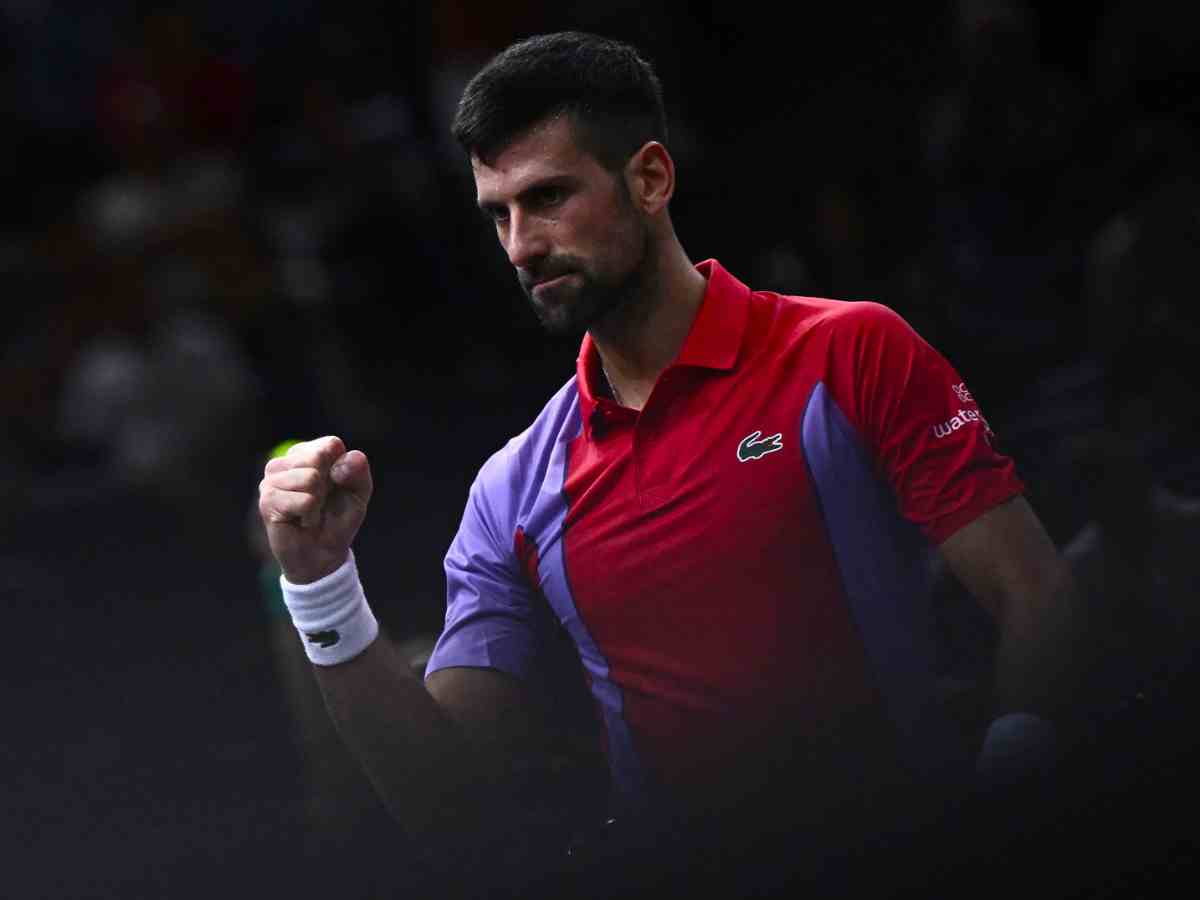 The Serb is aiming to win another Davis Cup trophy with the national team this year and he looks focused on adding to his already decorated trophy cabinet. Novak Djokovic won a Davis Cup with Serbia back in 2010 and that is the only trophy that Serbia has ever won in the tournament. They will try to win a second this year. Seeing the sensational form that Djokovic is currently in, that might be highly possible.  
In case you missed it: