Former American tennis player Andy Roddick has continued his endorsement of Novak Djokovic after he won the 2023 ATP Finals and ended the season on an exceptional note by making a 'boring prediction' for the upcoming Australian Open. Upon being asked about his prediction for the tournament, the 41-year-old said that at this point it was pointless to even ask about it because the Serb is the favorite in all tournaments, at least for him.
It's my boring prediction again, I'm just gonna keep doing it because I just said yesterday and three days ago that I'm not going to bet against Novak Djokovic.

Andy Roddick Via Tennis Channel
Andy said that it is not that there are not other players who have chances but he will still put his money on Novak Djokovic. He asserted that it would be foolish to change his mind, particularly after the last couple of days, seeing what transpired in the ATP Finals and how Djokovic took his revenge against Jannik Sinner in the final.
The Italian had defeated the Serb in the group stage and almost eliminated him in the process. The Serb was lucky to qualify for the semifinals but he made sure to avenge his loss in the finals with a straight-set victory. 
Thanks to this victory over Sinner in the final, Djokovic grabbed his 7th ATP Finals title. This means that he now has the most ATP Finals titles in the history of the sport. Earlier, he shared the record with Roger Federer (both of them had 6 ATP Finals titles). At this point, the Serb is breaking records in every tournament. 
Novak Djokovic's record in the Australian Open
Djokovic is hands down the most successful player in the history of the Australian Open. He has won the title ten times, which is the most ever by any player. In fact, it was the first Grand Slam that the Serb ever won back in 2008 by defeating Jo-Wilfried Tonga in the final. He won the tournament in 2008, 2011, 2012, 2013, 2015, 2016, 2019, 2020, 2021 and most recently in 2023.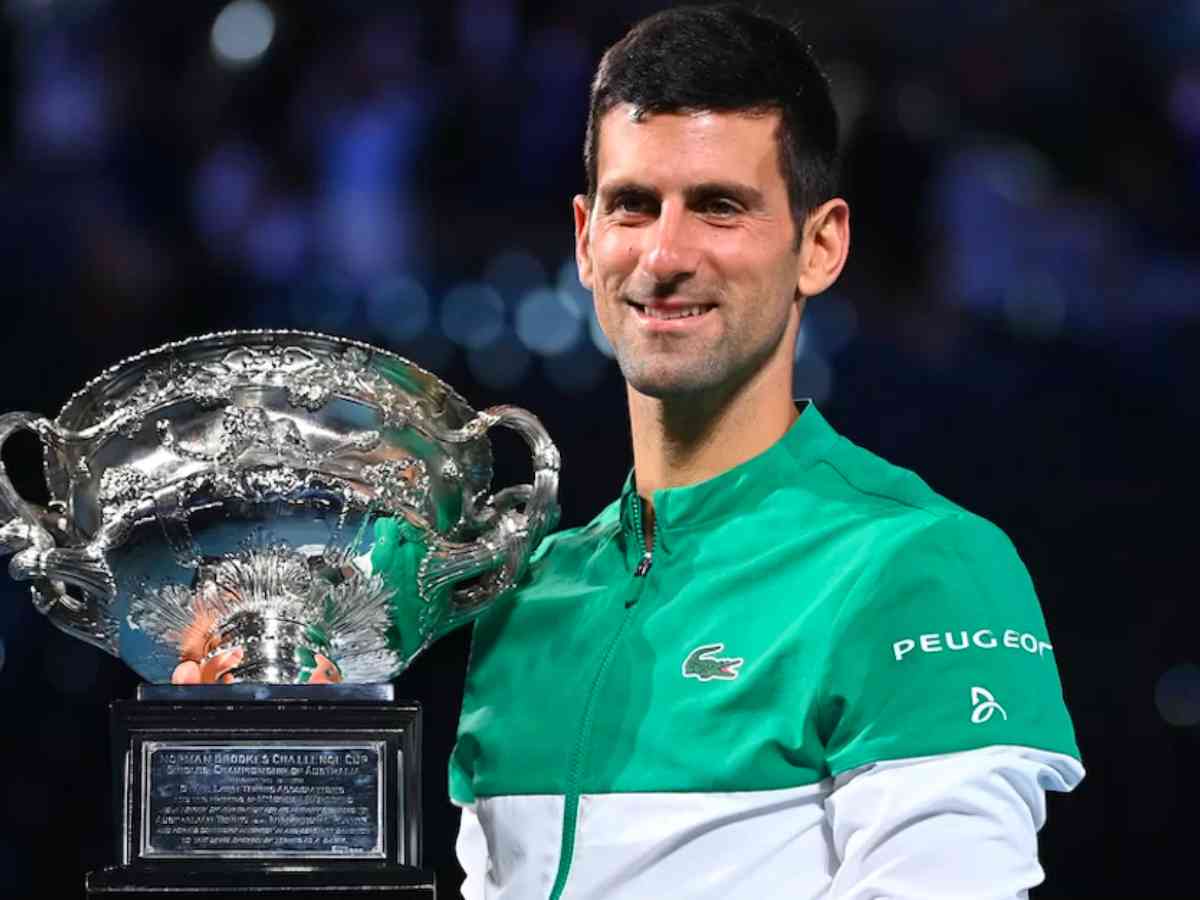 The Serb is expected to defend his title in the 2024 Australian Open as well as he is once again the favorite in the tournament. Although Djokovic will face tough competition from the likes of Jannik Sinner, Daniil Medvedev, Carlos Alcaraz, and other top players, the 36-year-old is in the form of his life and is likely to lift his 11th title at the tournament next year. 
In case you missed it: