Novak Djokovic continues to remain the subject of political drama. The recent case had nothing to do with any of his actions. To be more precise, any of his recent actions. A globally loved athlete, Djokovic has also received his share of dislike and hate from many other sports enthusiasts.
While his fans go to extreme lengths to show their love for him, his haters and trolls do the same to discredit him. One such incident happened in the town of Orahovac in Western Kosovo. With the country bordering Serbia on two sides, there is much love for Djokovic and quite some hate as well.
The mural appeared in the town back in March 2022 as part of the 'Colour in the Air' project created by the Amici Di Decani organization. Artist Milan Milosavljevic was assigned the job of painting murals in places for the Serbian population in Kosovo and Metohija. Many feared that the mural will be destroyed very soon but it didn't happen until now.
Djokovic fans woke up to see their star's face covered with white paint. While the original offenders are still at large, Serbians in the region accused local hooligans. "Kurti's hooligans destroyed the mural of our @DjokerNole in Orahovac last night," tweeted Petar Petkovic, Director of the Office for Kosovo and Metohija of the Government of the Republic of Serbia and member of the Presidency of the Serbian Progressive Party.
Related: Stefanos Tsitsipas talks of his mental health following defeat in Australian Open finals to Novak Djokovic
Novak Djokovic's mural had messages written in both Italian and Serbian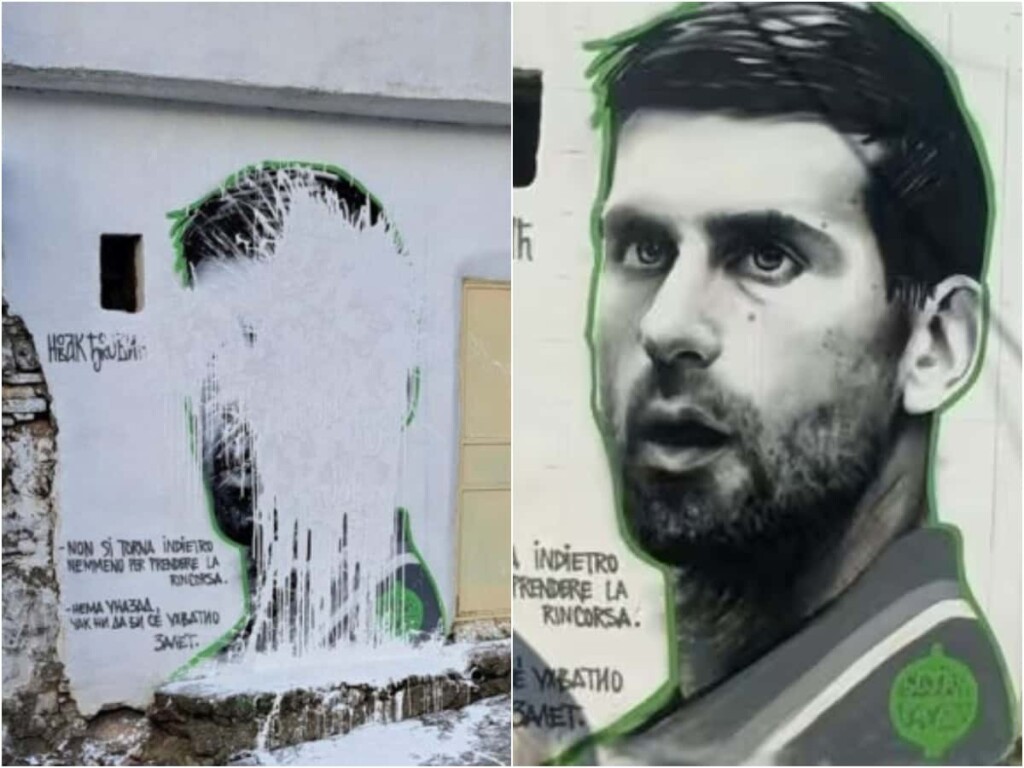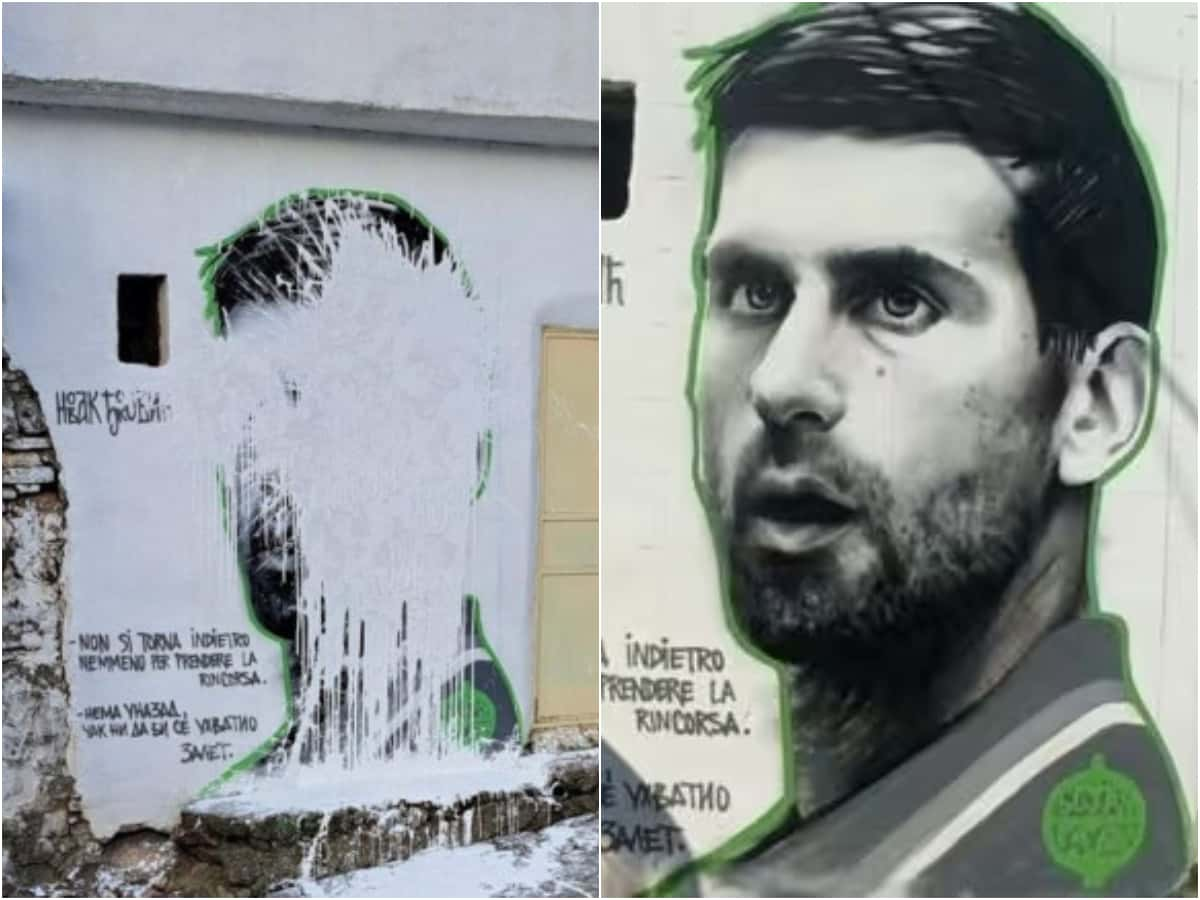 The town of Orahovac has a diverse population with people coming from nearby regions. When the mural was unveiled originally, many local fans of Novak Djokovic feared it will be vandalized by non-Serbians. While they were relieved it remained there for almost 11 months, they are not surprised by the foul act committed by the felons.
"No matter how much hatred extremists have, they will never be able to undo the successes of [Serbian] the champion and the best tennis player in the world, and his love for Kosovo and Metohija! When they don't have their own, they destroy other people's!" added Petar Petkovic in his tweet originally written in Serbian.
Alongside Djokovic's face, there was a message written, in Italian and Serbian: "There is no turning back, not even to catch a flight." While there was no paint sprayed on the message, the 22-time Grand Slam singles title winner's face was completely painted white. Local authorities are yet to find the person responsible and have not released any statement as well.
Continue Reading:
Alycia Parks dons the 'Queen' necklace of Serena Williams after winning maiden career title in Lyon
Former Turkish Pro Ipek Senoglu reaches out to Andy Murray, the Williams Sisters, and other greats asking for aid following the terrible earthquake in the Middle East