Patrick Mouratoglou, the new addition to the coaching team of the Danish 19-year-old Holger Rune discussed the strategies their team has been working on and how he is looking forward to working with him in the recent ATP Tennis Radio Podcast. Current world No.11 has just had a remarkable season in which he won 3 titles including an ATP-1000 Masters in Paris.
The French coach started on how the dream run in Paris Masters happened as he went on to beat 5 Top-10 players in a row to clinch the title. In his words, "I see Paris as a consequence of what happened in the weeks before. What did happen made a difference in Holger's game. I think the work lately has helped him be very clear on what his game was about, what his strengths were about, and focus on it during matches, and to be able to have a game plan very clear, that's the first"
Mouratoglou then analyzed the mental aspects of the game and how important it is to keep your head straight when things don't go in your way. As quoted by him "Secondly, he has improved a lot (in) dealing with emotions during matches. It's a struggle for all the players, we all know tennis is super demanding in terms of dealing with all the emotions that you go through throughout the match. Holger is young and it has been something he has struggled with.
He continued on how the 19-year-old is learning to keep calm and try to keep improving, "I think lately he's much more in control of his emotions and when they go a bit too far, he's able to handle them better. That's why he's been able to achieve so much in these tournaments"
The French also touched upon the need for match practice that will allow the players to have more room for improvements ."Also, having a much clearer game plan and experience throughout the matches. There is nothing that will replace matches. I think the matches is a moment when you can do so much work, because if you prepare well for matches, during matches you can improve a lot of things. That is what he has been doing and that's why he was able to do so well in matches".
Related: "This cooperation is not new"- Holger Rune's agent opens up about the relationship between his player and coach Patrick Mouratoglou
Holger Rune's incredible season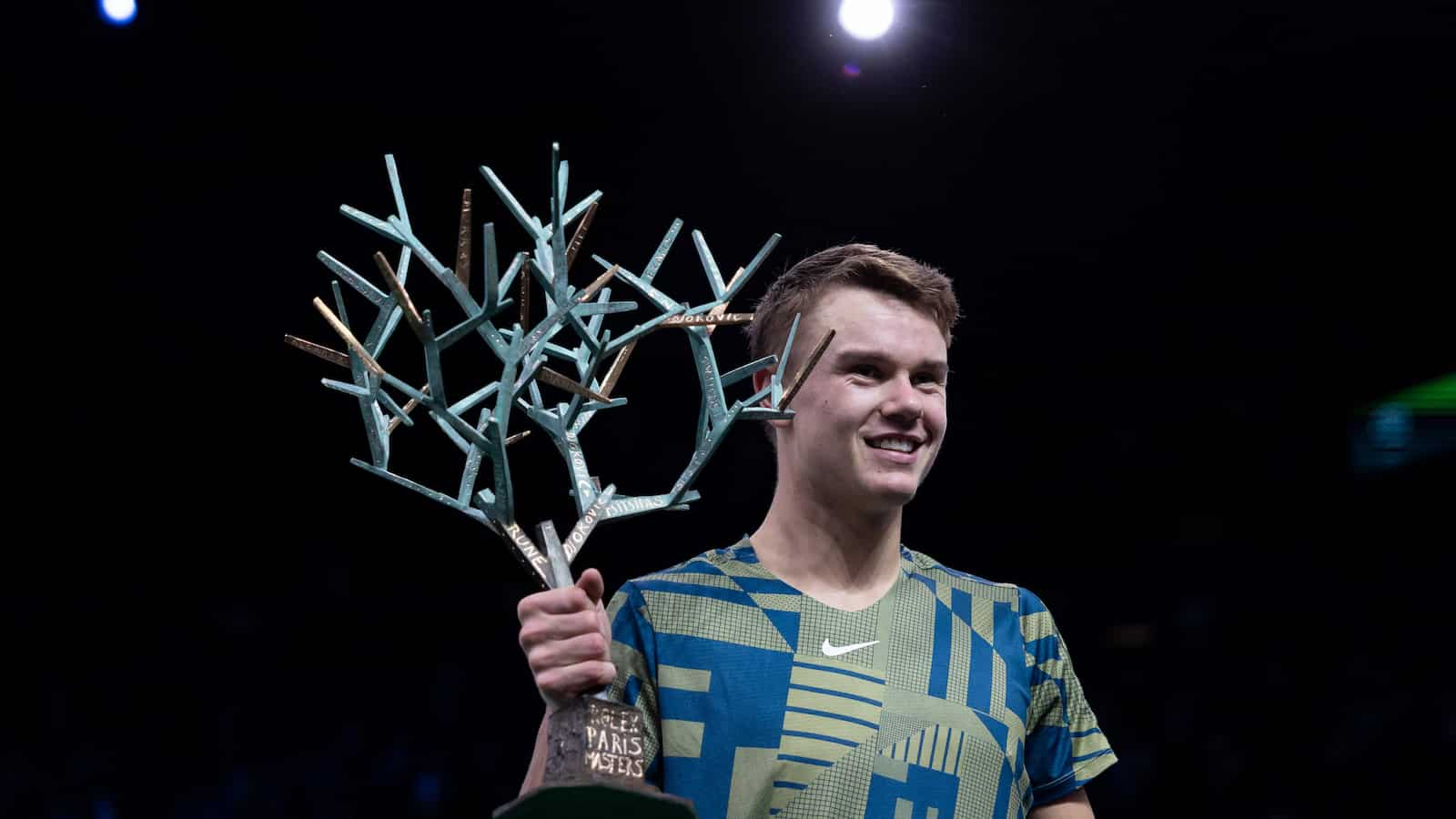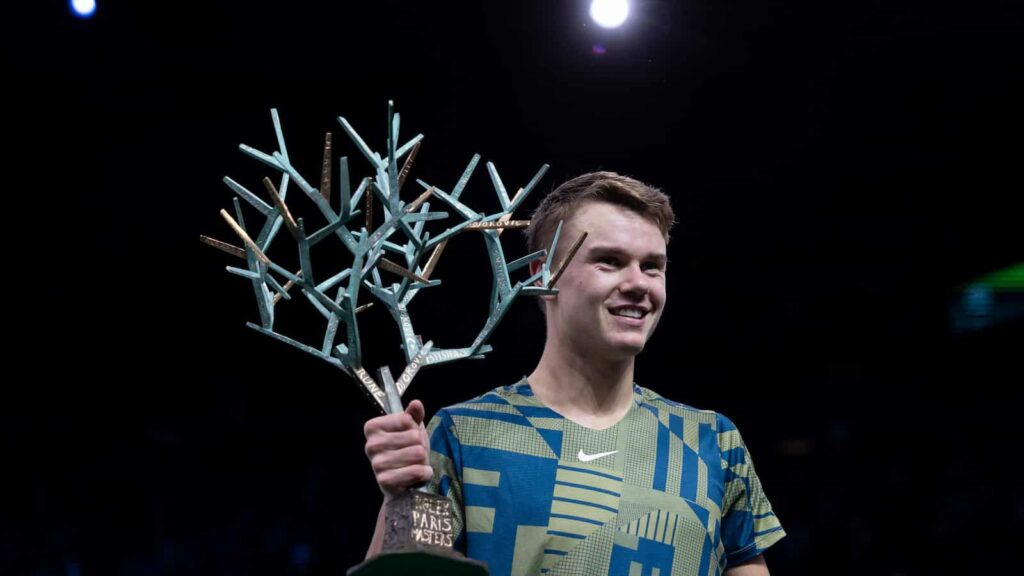 Hoger Rune's meteoric rise reached new heights when the 19-years old made an impressive comeback to defeat Novak Djokovic in the finals of the 2022 Paris Masters. However, before his incredible Parisian run, the up-and-rising Danish showcased a phenomenal form in other important tournaments.
He won the title in the Stockholm Open beating Greek World No.3 Stefanos Tsitsipas in straights. Then he reached the finals in the Basel Open before losing to Canadian World No.6 Felix Auger Aliassime. After that, he started the 2022 Paris Masters tournament ranked as World No.18.
The first-round victory over Stan Wawrinka was the tightest match he had to deal with as he was merely one point away from losing in the first round of the tournament and that too without winning a set. He had to save two match points trailing 15-40 4-5 in the second set. The second-round victory was against Polish World No.10 Hubert Hurkacz, then came Russian World No.9 Andrey Rublev in the third round.
His quarter-final victory was against the Spanish World No.1 Carlos Alcaraz, which again defied the odds. The semi-final victory against Canadian World No.8 Felix Auger Aliassime (6-4,6-2) is even more special since the latter was on a 16-match winning streak, including a victory over World No.1 Carlos Alcaraz.
In the finals, he out clutched the Serbian Great Novak Djokovic in one of the most thrilling matches of the season that ended in 3 sets after 2 hours and 34 minutes (3-6,6-3,7-5). The victory outlined the mental toughness of the Dane where he saved 10 out of the 12 break points against one of the best returners of the game.
Also Read: Top actor cites Novak Djokovic's vaccination stance example for Harry Kane to protest against the decision to ban wearing Pride armbands in the FIFA World Cup
Also Read: Martina Navratilova condemns attack on an LGBTQ Club in USA as 'hate crime'