6th seed Coco Gauff defeated fellow teenage qualifier Robin Montgomery in the first round of the San Diego Open to kick-start her campaign on a positive note. She got the better of Montgomery in straight sets 6-3,6-2 to move into the Round of 16 where she'll face former US Open champion Bianca Andreescu.
During the on-court interview after the win, Gauff spoke about the impact Venus and Serena Williams have had on young African-American players. Gauff and Montgomery are both teenage African-Americans and Gauff addressed it by saying that both of them are the products of Serena and Venus' legacy.
"It definitely affects the future of course. Serena and Venus, today, two 18-year-olds, both African-American playing at the WTA 500 level, I think they'll be proud and I think both of us are the products of their legacy and I'm grateful that I had their examples to follow after and I hope that I can maybe be an example myself," Gauff said.
Also Read: Despite Roger Federer refusing farewell ceremony, Swiss Indoors to field a star-studded lineup as Carlos Alcaraz and Casper Ruud named in the entry list
Coco Gauff to face Bianca Andreescu in the Round of 16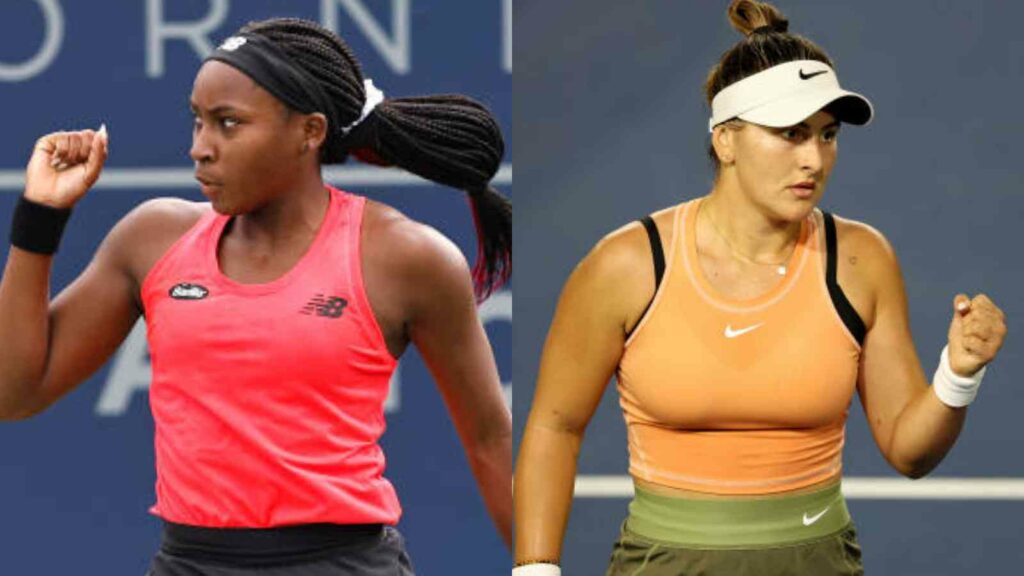 In the Round of 16, Gauff will face Canadian star Bianca Andreescu on Thursday. The match is expected to be a tight one given Andreescu's sudden upsurge in form. Gauff will go in as the favorite but Andreescu has shown some serious form.
She made it to the third round of the US Open and in the first round at San Diego, she eased past Liudmila Samsonova in three sets 7-6(1),4-6,6-2 to book a date with Gauff. Earlier in the US Open, both Gauff and Andreescu lost to Frenchwoman Caroline Garcia.
Also Read: Iga Swiatek gets nominated for the "Rise and Raise Others" award by UN Women for her mental health advocacy
Also Read: Dominic Thiem full of praise for Carlos Alcaraz's achievements, calls him the new face of tennis