When World No.3 Novak Djokovic said that Rafael Nadal's absence from the French Open is a big loss for tennis, the Serb's fans pointed out how big their player's heart is compared to Nadal's comment on the Australian Open 2022 about Djokovic's absence. The Spanish great commented then that a tournament goes on with or without a player.
According to a Djokovic fan whose tweet has gone viral, "Nadal in 2022 when Djokovic couldn't play Australian Open: "Actions have consequences…. No player is bigger than a tournament…. Australian Open will be great with or without Djokovic" Djokovic on Nadal's absence from French Open 2023: "It's a big loss for tennis."
It is not only Djokovic but the majority of the tennis world, including legends like Mats Wilander and Martina Navratilova, have openly admitted that Nadal's absence makes a huge void in Paris this year which can't be filled by anything else. The 14 times French Open champion's bond with Roland Garros must be the most iconic player-event duo in the history of the entire sport considering the Spaniard's incredible record.
Also Read: Marta Kostyuk ridicules spectators for booing her after no handshake with Aryna Sabalenka post French Open loss
Spaniard fans say Rafael Nadal is a man of values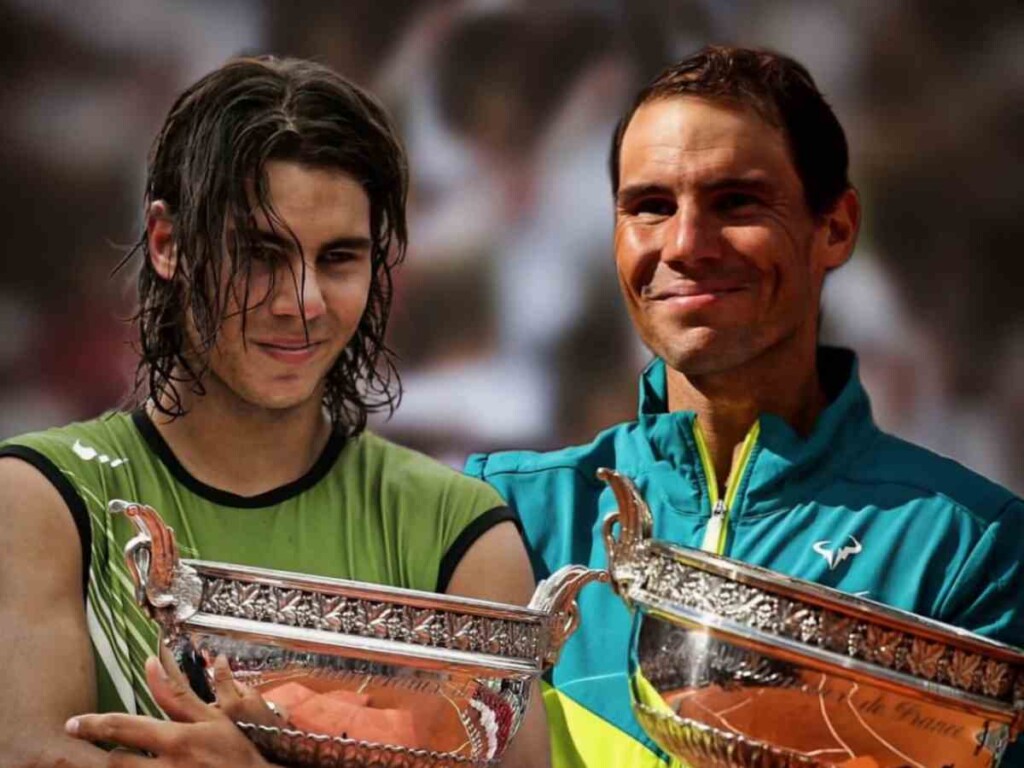 When the Serbian fans say that Nadal didn't support their player during the Australian Open saga in 2022, Rafael Nadal fans clearly pointed out how their idol's perspectives about things are different. Nadal actually said the same thing when he misses the French Open this year as what he had to tell when Novak Djokovic was kicked out of the Australian Open 2022 – "The game is bigger than a player and the tournaments go on, with or without a player."
Nadal is a person who was always been vocal about how he thinks about things. He welcomed Djokovic with his whole heart in 2023 when the clouds were clear for the Serbian. He is a person who doesn't even think of himself as the favorite for the French Open after dominating everyone else on the tour with an almost-perfect record, says the Nadal fans.
Considering how a person's nature is, Rafael Nadal's remarks about Novak Djokovic in 2022 should not be considered as something which the Spaniard spoke out of hatred but he is a person who knows how the world works and the importance of having the game and tournament ahead of a player's fame.
In case you missed it!
WATCH: Marta Kostyuk gets HEAVILY booed by the French crowd for not shaking hands with Aryna Sabalenka after humiliating opening-round loss at Roland Garros
Who are Marta Kostyuk's parents, Oleg Kostyuk and Talina Beiko?