In the world of professional tennis, players are not only admitted for their exceptional skills on the court but also for their actions and beliefs. Recently, Serbian pro Novak Djokovic has come under fire as he has faced criticism from fans for promoting the Professional Tennis Players Association (PTPA) over the ATP councils. However, the tennis professional has been backed up by many other prominent players as well as fans. And one such person is Reilly Opelka's father.
Reilly Opelka's father, George Opelka, stands in support of the Serb. "The locker room knows. The credit shortage doesn't piss me off as much as the H8 poison on social media directed at Novak, unwarranted for the reasons Vasek mentions. Novak's body of work will continue to evolve and tell his story. Critical to stay the course so tennis wins," said George on X (previously known as Twitter).
For the uninitiated, Novak Djokovic's PTPA has helped many up-and-coming tennis players by funding them so that players outside the top 100 can pay for their basic needs. This includes their coaching, physiotherapy, and other important requirements. As expected, The supportive post by George garnered attention rather quickly, eliciting a plethora of reactions online.
Related: "It p***es me off," Novak Djokovic's constant criticism and ignorance towards his social causes has PTPA co-founder Vasek Pospisil enraged
Vasek Pospisil backs up Novak Djokovic
Vasek Pospisil, the co-founder of PTPA also backed Novak Djokovic by dismissing statements made about the Serb. "Novak doesn't get enough credit & it pisses me off. He's such a good guy. I mean, he's so generous and I don't know if it's my place to say this but he helps juniors in Serbia, he's financing, he's helping, he really cares. It comes from a genuine place." said Vasek in an interview on Voxdotcom.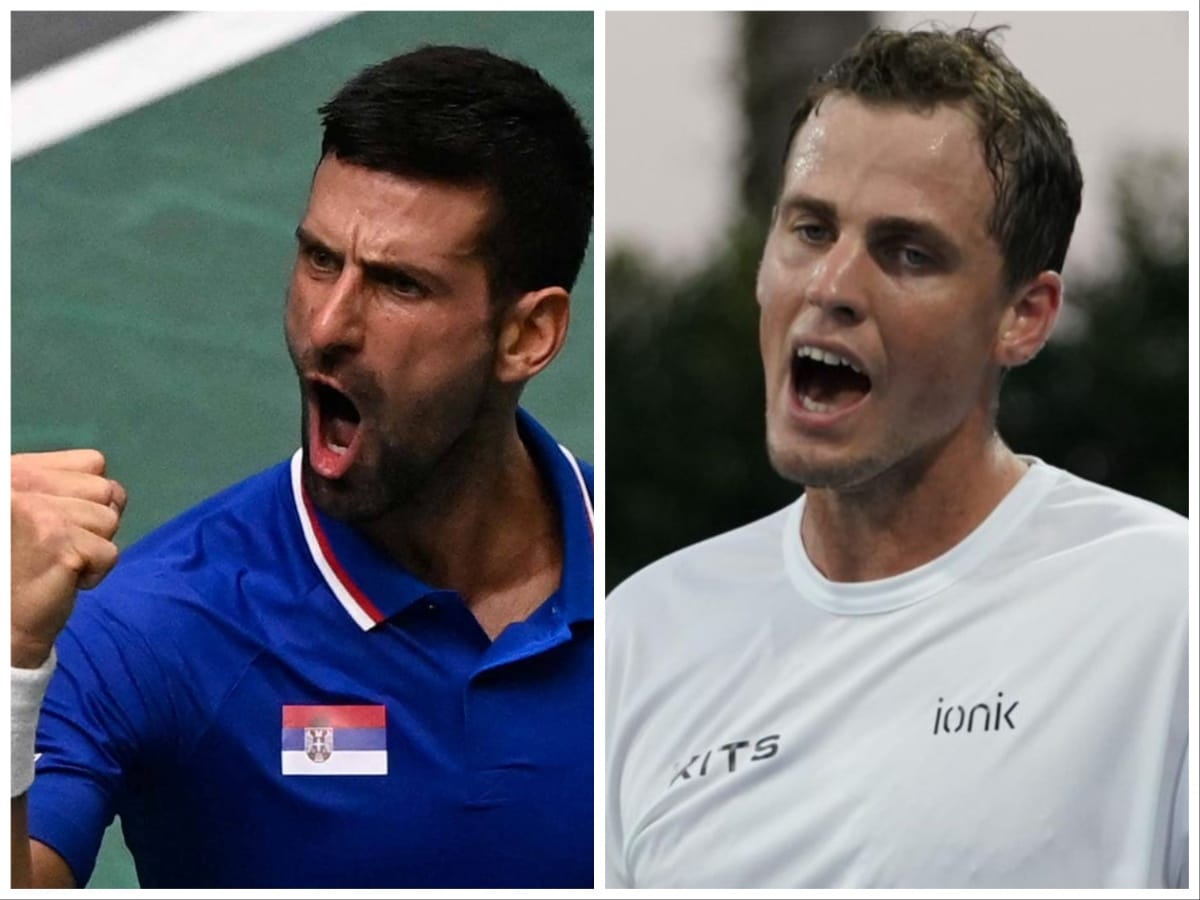 As the tennis world continues to debate the validity of Pospisil's comments, the endorsement of Reilly Opelka's father serves as a reminder that public figures deserve to be understood holistically. 
With that being said, there is no denying the fact that Djokovic has been paving the way for other players by funding the most essential requirements. Allegedly, Pospisil's main intent in the video was to urge fans to support their company as well as Djokovic, while clearly stating what kind of person the 24-time Grand Slam title champion is. The support shown by George also urges both critics and fans to see beyond the surface and acknowledge Djokovic's efforts to make a difference in the world.
In Case You Missed It: