The Russia versus Ukraine war continues, with no end in sight. Sigh, for the sheer madness which two nations are indulging in, with loss of lives and business losses running into billions of dollars, the conflict is damaging. In the field of sport, as well, there has been intense damage. The way things are panning out at the 2023 Australian Open, Russia, Belarus, and Ukraine players are in key focus.
As the season's first Grand Slam reaches a crescendo, players are being questioned and there is muck flying around. Sadly, players are not responsible for war and they are not at the forefront. The way Karen Khachnaov gets roasted at the Australian Open is not fun. His winning is disliked by many and he has to deal with hard questions.
For someone born in Russia, and raised in part in Croatia, he is well aware of the war and its repercussions. If you are going to engage with him on the subject at press conferences, he will talk. After all, the media in Australia are not saints. Khachanov entering the semi-finals, at the expense of Sebastian Korda has got a lot of people worked up, further.
At the other end of the spectrum, you have the Belarussians, Victoria Azarenka, and Aryna Sabalenka in the women's draw. They, too, are aware how much of grilling goes on plus the flak on social media. To be sure, Australia has not banned these players from coming for the AO, unlike Wimbledon. To be slamming these players from warring nations is unfair, for they are not engaging in any war.
In case you missed it:
WATCH: Novak Djokovic's fans stopped ahead of his match under 'Racist' behavior by Australian Open for carrying 'Russian flag'
Wimbledon refuses to follow the Australian Open's footsteps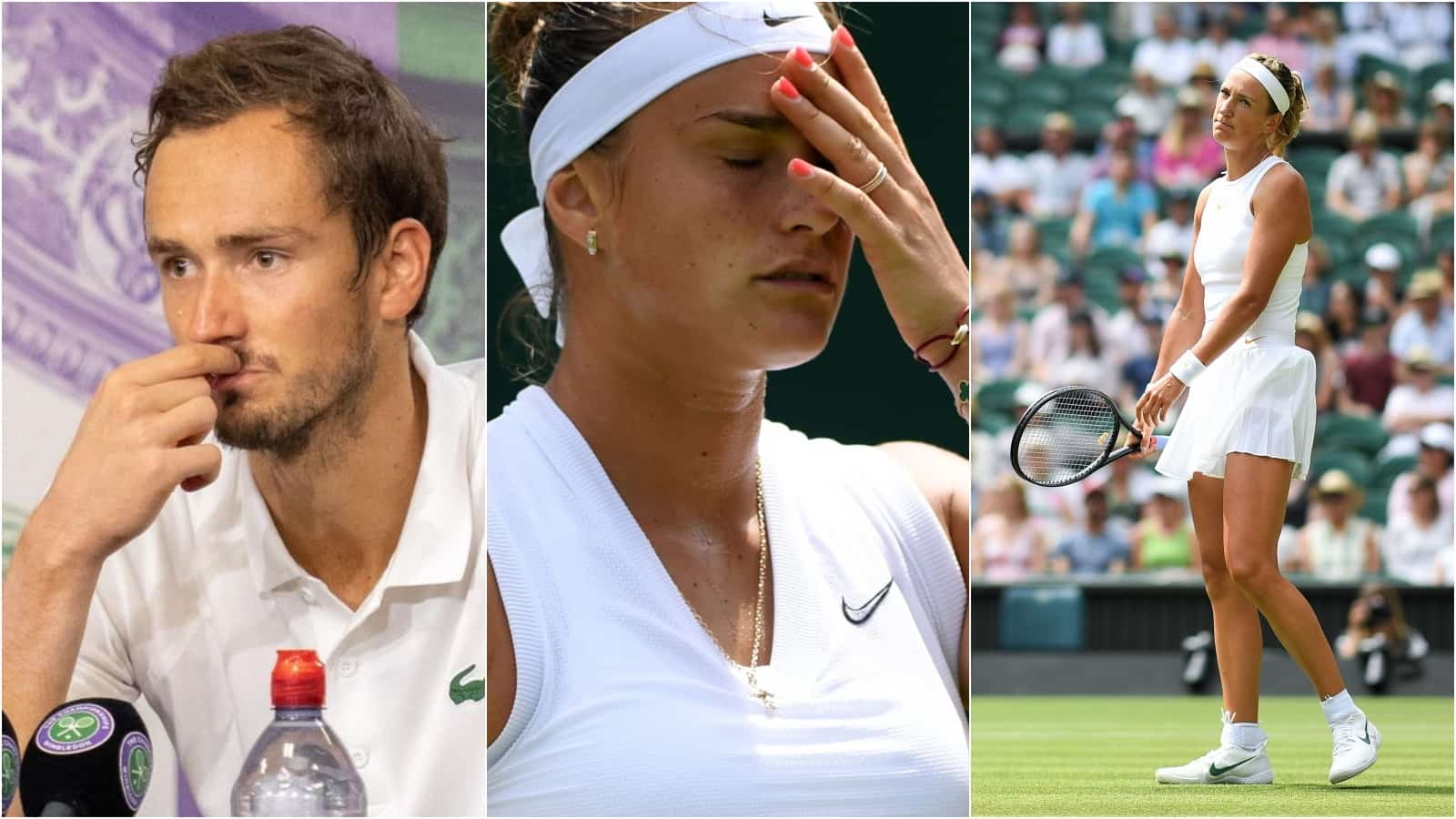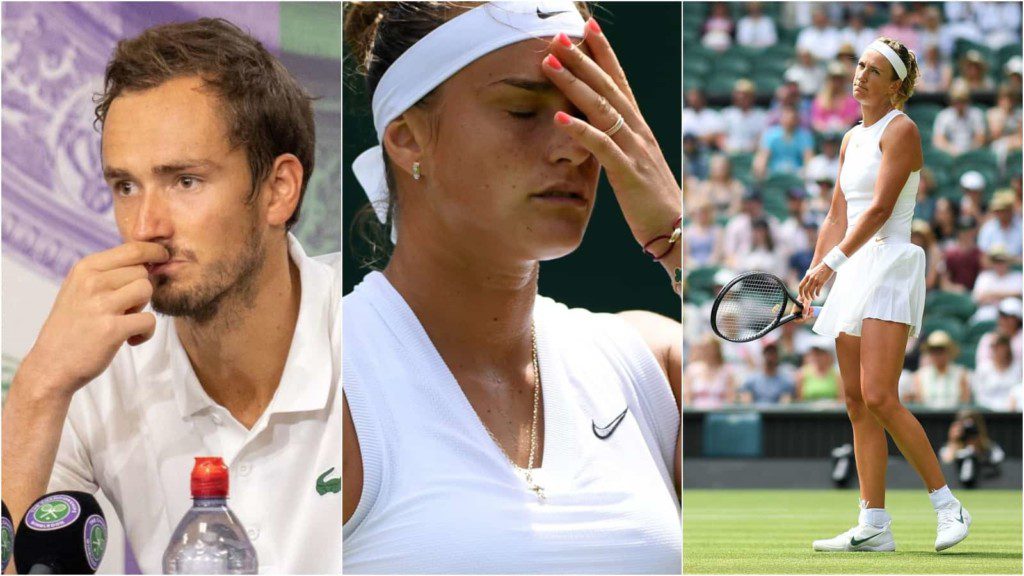 It is well known Britain and the United States of America are backing Ukraine and for them, Vladimir Putin is a thug, a madman who is the root cause of this war. You have to agree with it because Putin started this madness. However, Putin is not bothered by how much Russian athletes have suffered in a multitude of sports.
As it were, the Russian athletes did not compete at the postponed Tokyo Olympics under the Russian flag in 2021 for different reasons. In football, the world saw how the Russians were blocked by the world football body (FIFA) as well as the UEFA (European body). Russia, hosts of the 2018 FIFA World Cup, could not qualify for the 2022 FIFA World Cup in Qatar.
This year, for the women's FIFA World Cup in Australia and New Zealand, there will be problems. Back to tennis, it's a sport played the world over. In 2022, The Championships at Wimbledon banned Russian and Belarusian players. There was a heavy fine on them, not that Wimbledon cared. Worse, still, the ATP and WTA decided not to give the winners at Wimbledon ranking points. It did hurt the players, big time.
One does not know what is in store at Wimbledon this time, because last year Prime Minister Boris Johnson was emphatic. Will current British PM Rishi Sunak follow the same ideology and Wimbledon bans these players is not clear. It will be bad for tennis.
There is another twist in the tale with Ukraine's sports minister Vadym Guttsait telling the International Olympic Committee President Thomas Bach not to allow Russian athletes to compete in the 2024 Paris Olympics. Guttsait was quoted by "Inside the Games Biz" as saying that Russian athletes are actively involved in the war against their country. The two men were on a call recently.
For his part, Bach has said that Russia and Belarus will not be allowed to compete under their own flags while the war is on. Ukraine is also seeking help from the countries seeking a ban on Russians and Belarus athletes at the Olympics.
Tonight, Novak Djokovic, who will be playing Andrey Rublev in the quarter-finals in Melbourne. Novak himself has been subjected to all kinds of unpleasant stuff from the Aussie fans this time and even TV and radio commentators. How the men who pack the Rod Laver Arena on Thursday night will be watched with interest.
It is one thing to ban Russians from competing under the national flag at multi-discipline Games and quote another to stop them from taking part in Grand Slams. If Australia and France allow these tennis players at their Grand Slams can Britain maintain the same stand in 2023?
The debate is raging.
Continue Reading:
Famous Australian Radio host calls for another 'Deportation' of Novak Djokovic following the Serb's 'Ungracious' comments on Alex de Minaur
"It's really dream come true," Magda Linette turns emotional after sealing her maiden Grand Slam semifinal spot following her victory over Karolina Pliskova in Australian Open