Serena Williams bid her goodbye to the tennis world at the 2022 US Open and has since teased fans a lot of a potential return. The 23-time singles Grand Slam title winner's absence from the Tour is felt massively as the tennis world awaits the rightful successor of the former World No. 1.
Guessing if Williams returns to the Tour is a topic best left alone. Sporting icons Zinedine Zidane, Tom Brady, and one of Williams' old rivals Kim Clijsters have shown coming out of retirement can indeed be successful. With Venus Williams still hanging around the Tour, the younger Williams could still think to accompany her elder sister once again on the Tour.
As Serena gets used to life away from the Tour, she is nowhere ready to hang up the racket. The former World No. 1 was recently spotted back on the court in full gears. Hold your horses, this was not to return to practice. She was instead coaching her daughter Olympia recalling the early sessions with her father Richard Williams. Both the mother-daughter were seen wielding a Wilson racket.
Williams could be heard saying, "You know what Grandpa taught me? So the first thing you do is turn, back, reach, hand and follow through," enacting the step-by-step process. She went on to rightfully add, "That is very complicated for a three-year-old but you might get it," before dropping a few balls and praising her daughter for her effort.
In case you missed it: "Can't you just let him retire in peace," Roger Federer becomes the victim of Mardy Fish's sarcasm as fans enjoy the banter
Serena Williams trying her best to get Olympia interested in the sport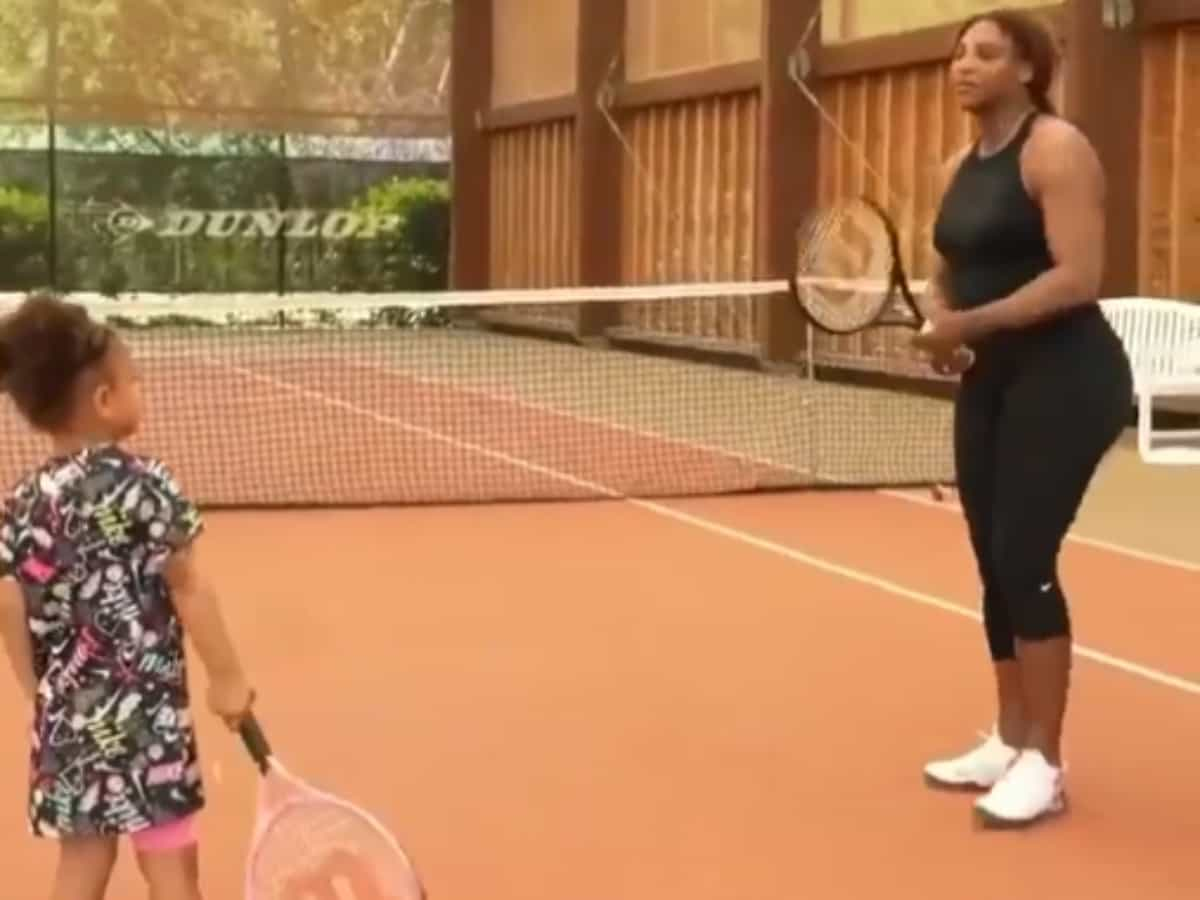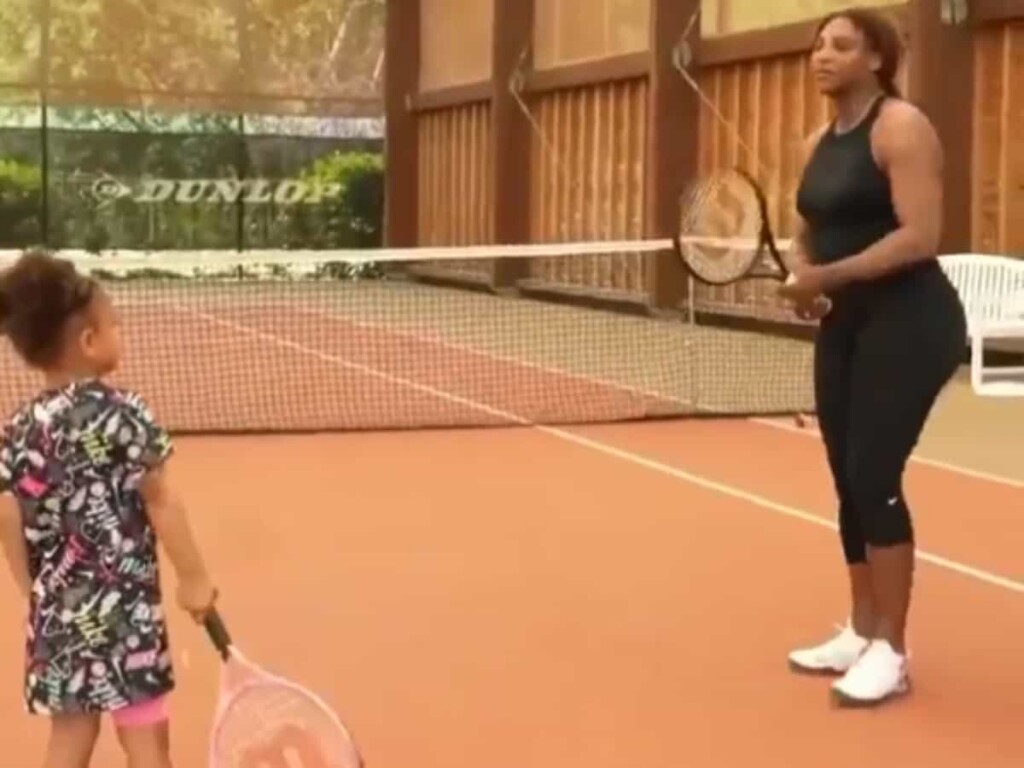 Many fans of Serena Williams have pinned their hopes on Olympia also picking up the tennis racket like her mom and aunt. Earlier this month, however, Williams gave heartbreaking news to such a faction of fans.
"Olympia doesn't actually like to play tennis too much. That's a little disappointing for me, but she's actually really good at it. So we are trying to figure out a way to get her to play a little bit," Williams had said on the CBS show 'Person to Person with Norah O'Donnell.
This video could be just a testament to the fact that Williams is actually trying to instill a passion for tennis into her daughter. We can only hope she is successful. Fans on Twitter were however melting seeing the adorable video of the mother-daughter duo.
Many others already predicted big success for Olympia given her training session with mom Serena.
While it is too obvious to predict anything for a three-year-old, but who wouldn't want to see the legacy of Serena Williams carried forward by her daughter in the coming years. Fingers crossed.
Continue Reading:
Iga Swiatek weighs in on the growing rivalry between herself, Elena Rybakina, and Aryna Sabalenka
"I'm underage," Coco Gauff reveals alternate plans for partying in Miami including watching the Miami Dolphins live