Three years ago in 2020, Sofia Kenin broke into the Top 5 rankings, achieving the career-high ranking of World No. 4 on the WTA Ranking scale. Kenin also became one of the youngest American players after Serena Williams to win a singles Major when she won the Australia Open in 2020. Rick Macci, who has coached both the Grand Slam winners in the past, took to social media to make a bold claim.
Kenin, who is known for her competitive spirit and great strategy, recently took part in the US Open. Despite keeping her best foot forward, the 24-year-old lost her third-round match against Daria Kasatkina in a thrilling encounter. The American, from the outset, amassed a 5-0 lead in the first set. The Russian reached the fourth round with a 2-6, 6-4, 6-4 victory.
Serena Williams' former coach, Rick Macci coached Sofia Kenin when she was young. Macci recently took to social media platform, X to make a prediction about the 24-year-old. He claimed that nobody possessed a better court sense when they were younger than the 2020 Australia Open Champ. "Her innate ability to play Chess when others were playing Checkers is why from 5 to 12 was dubbed SCARIEST LITTLE CREATURE I EVER TAUGHT," Macci claimed.
Macci further predicted that Kenin, who has American and Russian roots, will break into the Top 10 next year. 24-year-old Kenin has battled several injuries and health woes in the last three years. She faced appendicitis in 2021 and an ankle injury last year which kept her off the tennis courts for a good part of the year. She also pulled out of the Citi Open this year due to an injury in her left thigh.
Explore: Emma Raducanu steals the limelight at Dior's Spring/Summer 2024 event at the Paris Fashion Week
Rick Macci predicts Coco Gauff's rise to World No.1
At 19 years of age, Coco Gauff created history at the US Open as she came back from a set down to become the first American teenager to win a major tennis tournament since Serena Williams in 1999. Gauff defeated Aryna Sabalenka 2-6, 6-3, 6-2 to clinch her first Grand Slam title.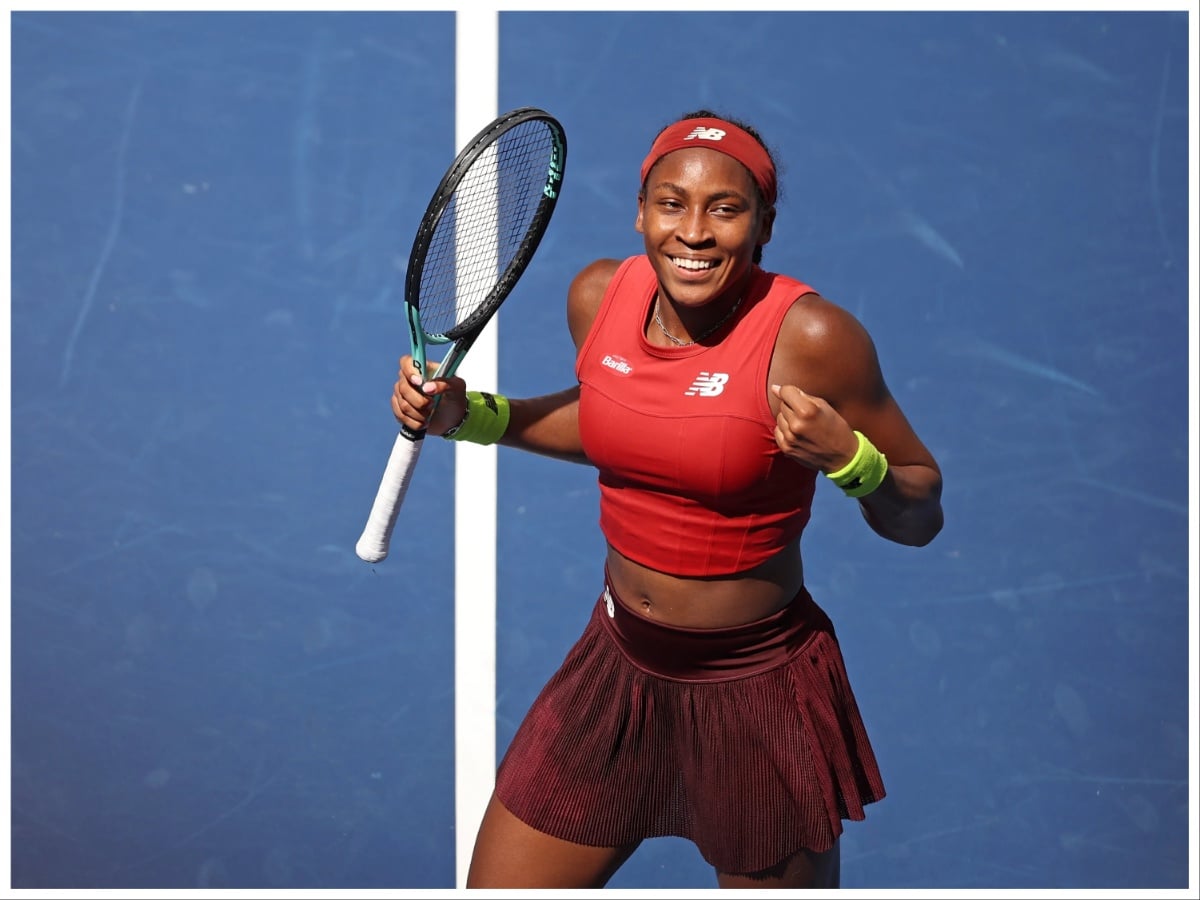 Rick Macci took to X to share his experience on a podcast he had just done. He revealed that he was asked the number one question in the tennis world, the comparisons between Gauff and Williams. "Just finished a podcast and was asked the number ONE common thread Coco Gauff, Serena Williams and Venus Williams have in common. The Number ONE common thread is all three have been or will be No.1," revealed Macci.
Coco Gauff had been a fan favorite for the US Crowds for the title win this year. This came after the teen's successful stint at the Cincinnati Open where she defeated the then World No.1, Iga Swiatek for the first time after losing to her in their past 7 clashes.
In case you missed: