In an interview with Francesca Amiker from E! News, Alexis Ohanian, the entrepreneur and lead investor for Angel City FC, spoke highly of his wife, Serena Williams, who is also the mother of their 5-year-old daughter, Alexis Olympia Ohanian Jr. Ohanian praised Williams for her achievements as both an athlete and a businesswoman, highlighting her consistent excellence. He explained that he considers their marriage to be exceptional, likening it to a perfect tennis serve.
"Having someone as special as Serena as a partner is a consistent reminder of self-improvement, I knew I have found someone I was going to spend the rest of my life with because she was someone who I knew I would never outgrow," during the opening game of Angel City FC in Los Angeles on March 26th, he provided an explanation.
Ohanian reflected on meeting Serena and realizing that he had found something worth dedicating his life to improving. He acknowledged that having a child with her was a significant advantage because it provided an opportunity to impart one's values and aspirations to someone who you deeply care about and want the best for.
According to Ohanian, Barack Obama once gave him some valuable advice on being a father to a daughter. Ohanian imitated Obama's voice and recalled the former president telling him that the way he treats his wife is the same way his daughter will expect to be treated by other men in her life. Hence, every time he interacts with his wife, he is setting an example for his daughter, and indirectly, for her future partners.
Also Read: Elena Rybakina equals Serena Williams's unmatched record at Miami Open after reaching the semis
Mouratoglou's actions bring Serena Williams to tears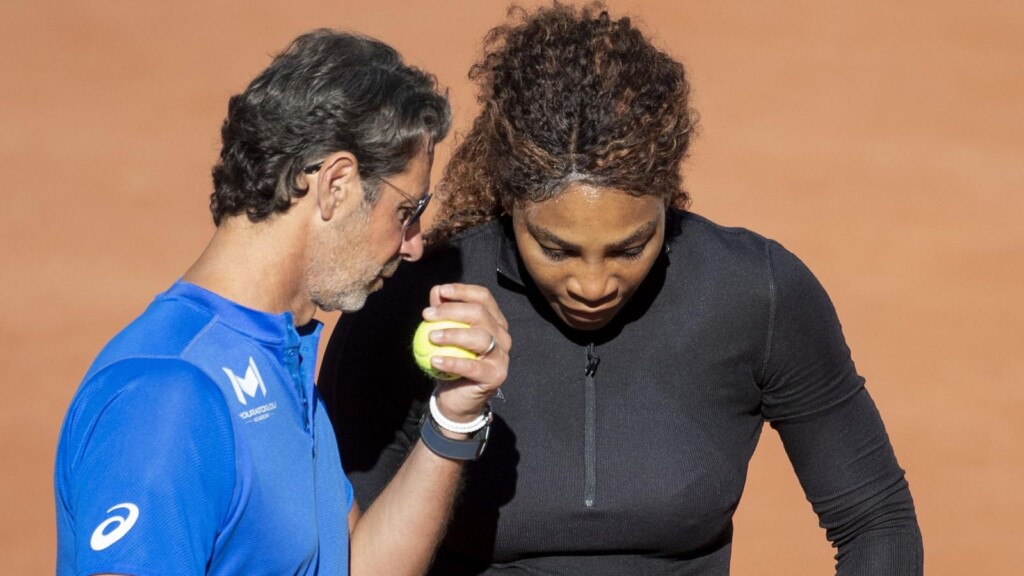 In the fifth episode of HBO's Being Serena, an emotionally charged backstory was revealed regarding Roland Garros 2018, where Serena Williams was brought to tears due to the demands made by her coach, Patrick Mouratoglou. The French coach, who was guiding Williams after she gave birth, spoke to her about the importance of balancing motherhood with professional tennis, including losing weight to improve her performance.
Serena Williams had a challenging pregnancy, which was further complicated by postpartum depression. While her coach, Mouratoglou, was focused on improving her tennis skills, the HBO documentary revealed that Serena was struggling with emotional instability. Despite Mouratoglou's attempts to forcefully communicate his ideas, Serena had a breakdown due to the emotional strain she was under.
Mouratoglou advised Serena that their focus was on winning and achieving results. To accomplish this, he suggested that she stop breastfeeding, as he felt that she was carrying too much weight and needed to shed some fat. The coach also expressed that returning to professional tennis after giving birth was difficult and would require time to prepare fully. He acknowledged that having a child was a significant event that required patience and effort to regain full competitiveness on the tennis court.
In case you missed it:
Carlos Alcaraz sends a special message to compatriot Fernando Alonso hoping for his 33rd Grand Prix victory at Melbourne
Carlos Alcaraz reveals his Sylvester Stallone secret for his dominant playing style