Elena Rybakina added another record to her name in the Miami Open. She became the first female tennis player to serve more than 10 aces in the same tournament after a similar feat was achieved by Serena Williams during the US Open 2020. The American in this competition went till the final before losing out to Naomi Osaka.
Notably, she hit more than 10 aces in four different matches. She hit most number of aces, i.e. 14 against Anna Kalinskaya in her first match in this competition. The Kazazh tennis professional then hit 12 against Paula Badosa in her second match. She then hit 10 aces against both Elise Mertens and Martina Trevisan in the fourth round and the quarter-final round respectively.
The tennis stats-collecting agency OptaAce shared this incredible stat on social media.
"4 – Elena Rybakina is the first female player to serve 10+ aces for four different matches in the same tournament since Serena Williams at the US Open 2020. Inspirational," the caption read.
Elena Rybakina will play against World No.3 Jessica Pegula in the semi-final of the Miami Open 2023.
Keep Exploring: Bianca Andreescu gives an update on her freak injury that forced her out of Miami Open, thanks fans for love
Elena Rybakina is hoping to win Sunshine Double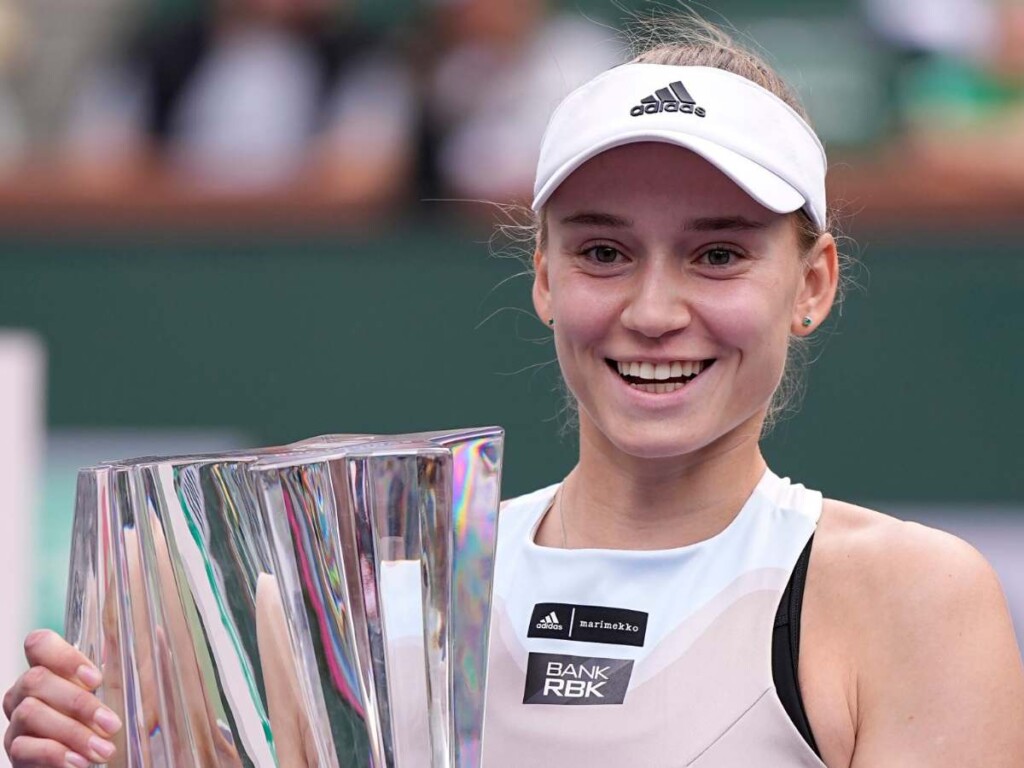 The current World No.7, after winning the Indian Wells Open ladies singles title, is aiming higher. She also took revenge for her defeat in the Australian Open final where she lost to Aryna Sabalenka by beating her 7-6 (13/11), 6-4 in the final of the Indian Wells Open. Hence, she entered this competition with renewed confidence and vigor and it is visible in her demeanor.
"Well, I will try to focus just on every match, because I think that it's really tough. I know Iga did this. Big respect, because I think it's still kind of long trip to Miami. It's completely different conditions. So I think that that's the goal in the end of the day. But when I go on the court, when I'm already there, I'm just trying to practice and prepare for each match," she had said in the post final match interview at the Indian Wells Open.
Elena Rybakina is also fancying her chances this time because Iga Swiatek has decided to miss out on the tournament because of an injury. Her absence has handed her and other top seeds a massive opportunity to win this tournament. If she goes on to win the Miami Open 2023 ladies singles title, she will add her name in history books.
In case you missed it:
"Roger Federer pissed me off his whole career," Julien Boutter recalls how the Swiss maestro has been a constant headache
"Tennis would be boring without her," Jelena Ostapenko's honest comments about 'disrespectful' Miami crowd appreciated by fans