The fourth-seed, Novak Djokovic defeats the American, Tommy Paul in the second semifinals of the Australian Open. The unseeded was a no-match for the 35-year-old, as Novak dominated the entire match. After his latest win, Novak spoke in the post-match interview and challenged his title rival, Stefanos Tsitsipas. He also talked about his fans and his team and thanked them for their incredible support throughout this journey.
Tommy lost the match in straight sets 5-7, 1-6, 2-6, and ended his incredible run in this Australian Open. Novak and Stefanos previously played in the 2021 Roland Garros finals and Novak won it in five sets. He came back after being 0-2 sets down in that incredible final. However this time it will be a bigger ask from Novak for a five-setter because he is playing with an injury.
After his win, speaking in the post-match interview he said "It's great, and perfect and 100%. Yeah – we'll say against Stefanos in two days! Of course, you are not as fresh as at the beginning of the tournament but we put in a lot of hours in the off-season. I know what's expected and I have been in so many positions in my career."
He continued talking about his game against Paul and said "It's a great battle, with yourself and the opponent. Long rallies and you could feel the heavy legs in the first set but I was fortunate to hold my nerves. After that, I was swinging through the ball more and I am just pleased to get through another final."
Unlike his previous matches, Novak did struggle during the first set with his hamstring injury. He was 5-1 at one stage of the first set and lost four straight games to Paul. He was also seen arguing with the chair umpire on his serve clock.
Related: "I like that number," Stefanos Tsitsipas eyes the number 1 ATP ranking spot as he reaches the final of the 2023 Australian Open
Novak Djokovic will play against Stefanos Tsitsipas in the finals of Australian Open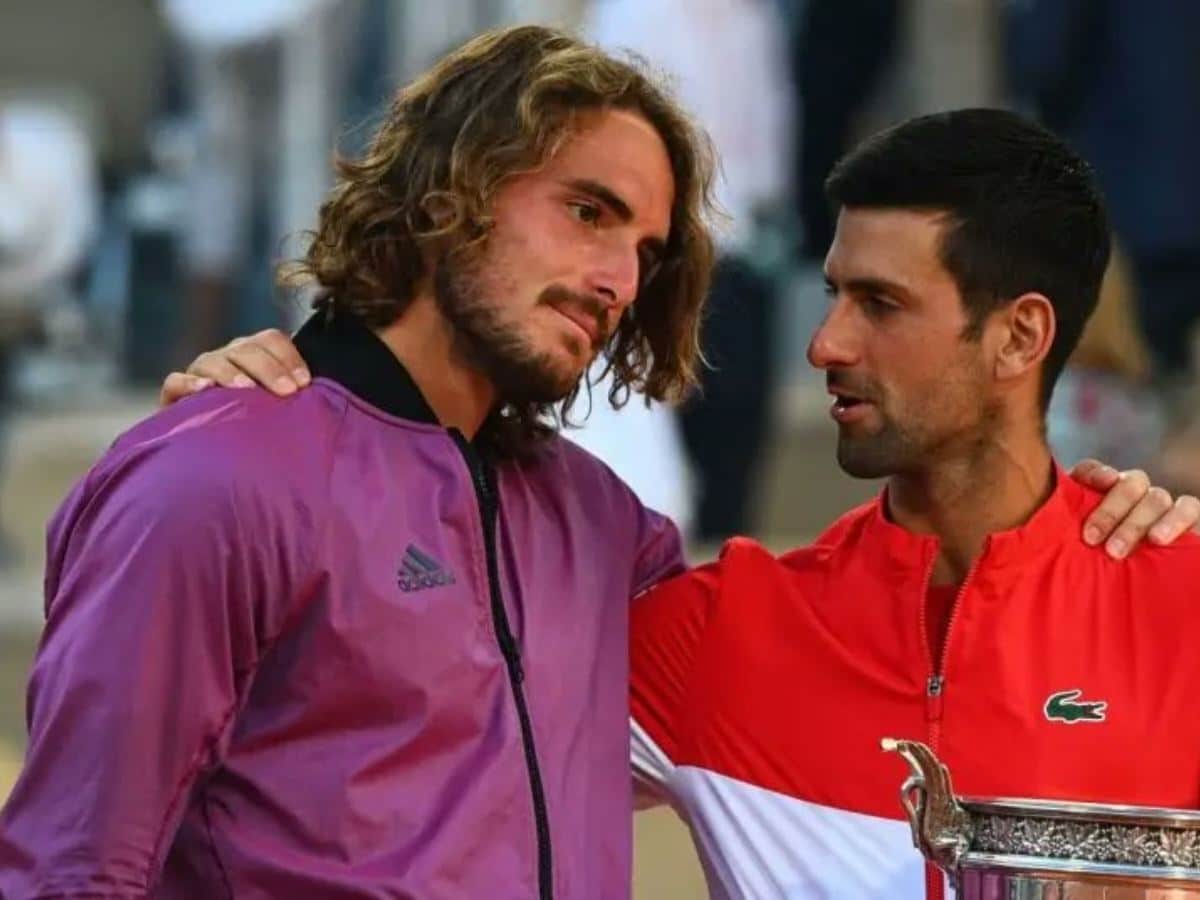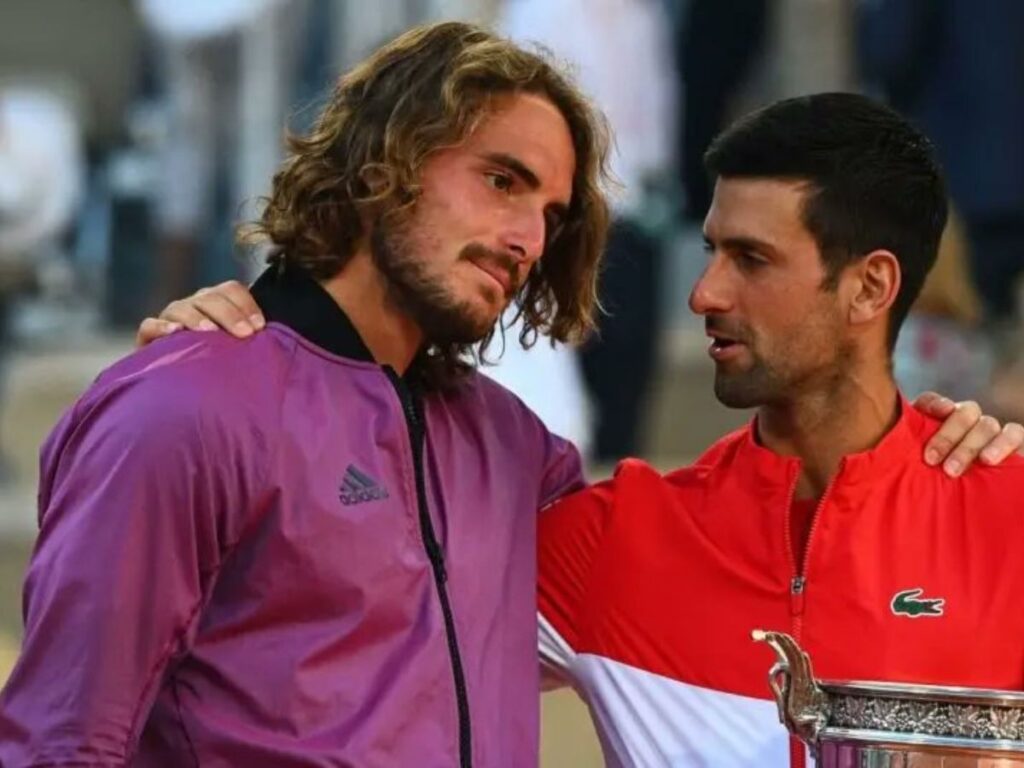 Novak also had special words for his team and said "I have put a vivid and strong imagination but I don't think I have imagined things to be this way the way they turned out and I'm super blessed and grateful. I'm really trying to marvel and cherish every moment. I know that without my family, without my team things wouldn't be possible. It's an individual sport, you take the responsibility, you take the credit as well but I think we have to give credit where credit is due and that's the team."
Novak later talked about his next and final context in this major and said it is going to be physical and mental. The Serbian also praised Stefanos for the way he is playing and complimented his hairstyle. This Grand Slam final also decides the world's No.1 position in the ATP rankings for men's singles.
Novak has consecutively won his 27th Australian Open match which is the highest by any player in the Open Era. He is also the fourth oldest player to reach the finals of the Australian Open. Fans are anticipating the best match of the tournament so far with two heavyweights in the fight.
Continue Reading:
Novak Djokovic leaves Tommy Paul in the rearview mirror as he races into his 10th Australian Open final
Novak Djokovic once again argues with the chair umpire on serve clock during the 2023 Australian Open