Australian Open 2023 is in its last phase. On the women's side, the summit clash is waiting to be held on Saturday while on the men's side semifinal matches will be staged on Friday before the final on Sunday, thus capping the Australian summer. Serbian icon Novak Djokovic is the biggest favorite on the men's side and all eyes are on him as he is waiting to lift his 10th title Down Under. 
As he is readying himself to take on Tommy Paul at Rod Laver Arena, a controversy off the court is raging parallelly. The matter involves his father Srdjan. Djokovic Sr. posed with a Russian nationalist holding a flag with Vladimir Putin's face and wearing a controversial 'Z' T-shirt at the Australian Open which has become the latest addition to the drama-filled Australian Open. 
The incident has caused an uproar and not looking to settle down soon. With the Ukrainian ambassador joining in questioning Djokovic's senior's intent, the saga has taken an international geopolitical turn. The ambassador called the incident a disgrace to the tournament. 
Related: Rafael Nadal gives an important update on his hip injury suffered at the Australian Open
Ukrainian Ambassador calls for sanctions against Novak Djokovic's father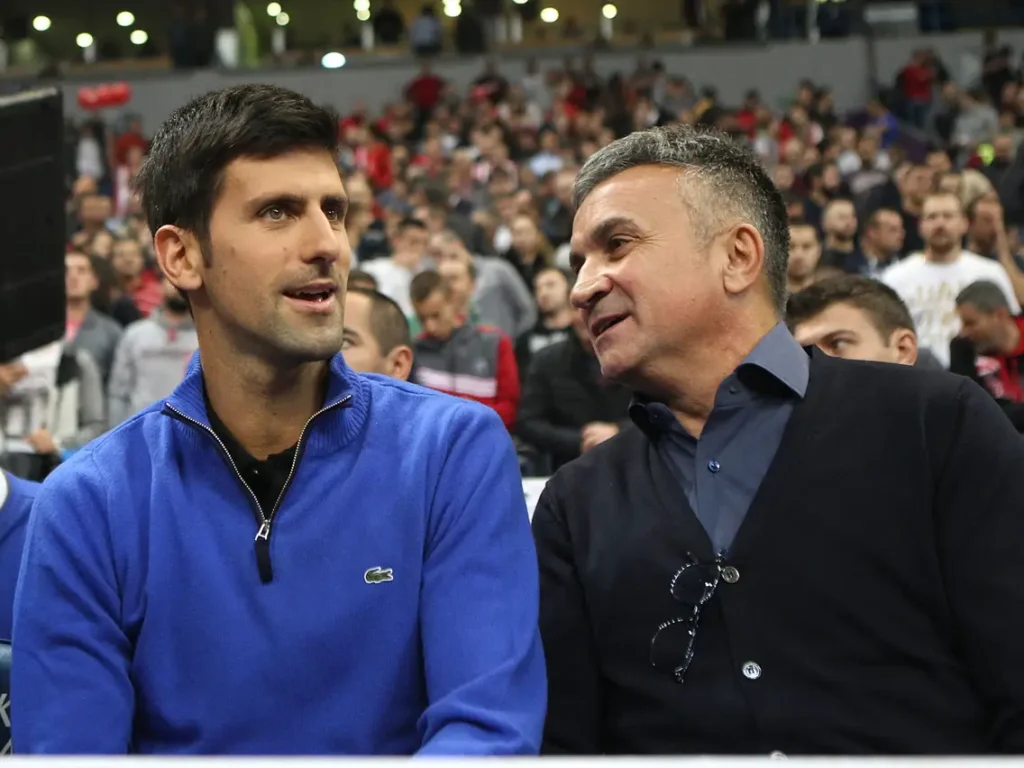 Vasyl Myroshnychenko, the ambassador, called on Tennis Australia to ban Srdjan Djokovic for the remainder of the tournament. He explained the fact that the flag was a symbol of the invasion of Ukraine and a 'disgrace for the tournament'. "It's unacceptable, it's a disgrace for the tournament," the ambassador said. "There must be sanctions imposed." 
He asked Djokovic to explain his position on the issue. "It's important to ask Novak Djokovic his opinion on the situation," Mr. Myroshnychenko said. "Is he supporting Putin? Is he supporting the war in Ukraine? What does he think about his father's support?" he continued. Tennis Australian did not respond to the ambassador's demand but the body released a statement. 
"Players and their teams have been briefed and reminded of the event policy regarding flags and symbols to avoid any situation that has the potential to disrupt. We continue to work closely with event security and law enforcement agencies," the statement read.
Djokovic, who is absorbed in his quest for the 10th title in Melbourne did not make any comments but previously he has supported Ukraine and even pledged financial support. "Thinking of you … hope all calms down soon," Djokovic said in March last year. 
Continue Reading:
Sania Mirza and Rohan Bopanna lose an emotionally mixed doubles final at the Australian Open
"Poison him," Tommy Paul's coach Brad Stine jokes about the strategy to defeat Novak Djokovic in the Australian Open semis