The top seed, Carlos Alcaraz once again shows his incredible court coverage and athleticism to win a point against Felix Auger-Aliassime. In the quarterfinals of the Indian Wells Open, during the first set and fifth game, Alcaraz moves all over the court to win the point stunning the fans. Auger-Aliassime couldn't believe he lost the point after being in control of the rally throughout.
The Spaniard later went on to win the set and the match in straight sets 6-4, 6-4. It was an absolute demolition from the 19-year-old showing no mercy towards the Canadian. Auger-Aliassime, who was good in the tournament so far had no answers to Alcaraz's game. The world No.2 continues his good run and reached yet another semis this season.
In an absolutely captivating quarter-final match, two exceptionally talented up-and-coming players presented an uninterrupted array of spectacular points. The display of power, athleticism, and skill kept the audience spellbound for a duration of two hours, as both competitors conjured up magic from every corner of the court.
Alcaraz claimed his first win over a Top 10 opponent since defeating Casper Ruud in the US Open final, propelling him closer to regaining the top spot in the ATP Rankings, needing only two more wins. In the semi-finals, he is set to face Jannik Sinner, and beyond that, Daniil Medvedev or Frances Tiafoe in the final.
Related: Victoria Azarenka brutally trolls Tennis TV over lower rank of Ashleigh Barty in list of Top-20 one-handed backhands
Carlos Alcaraz faces Jannik Sinner in the semifinal at Indian Wells Open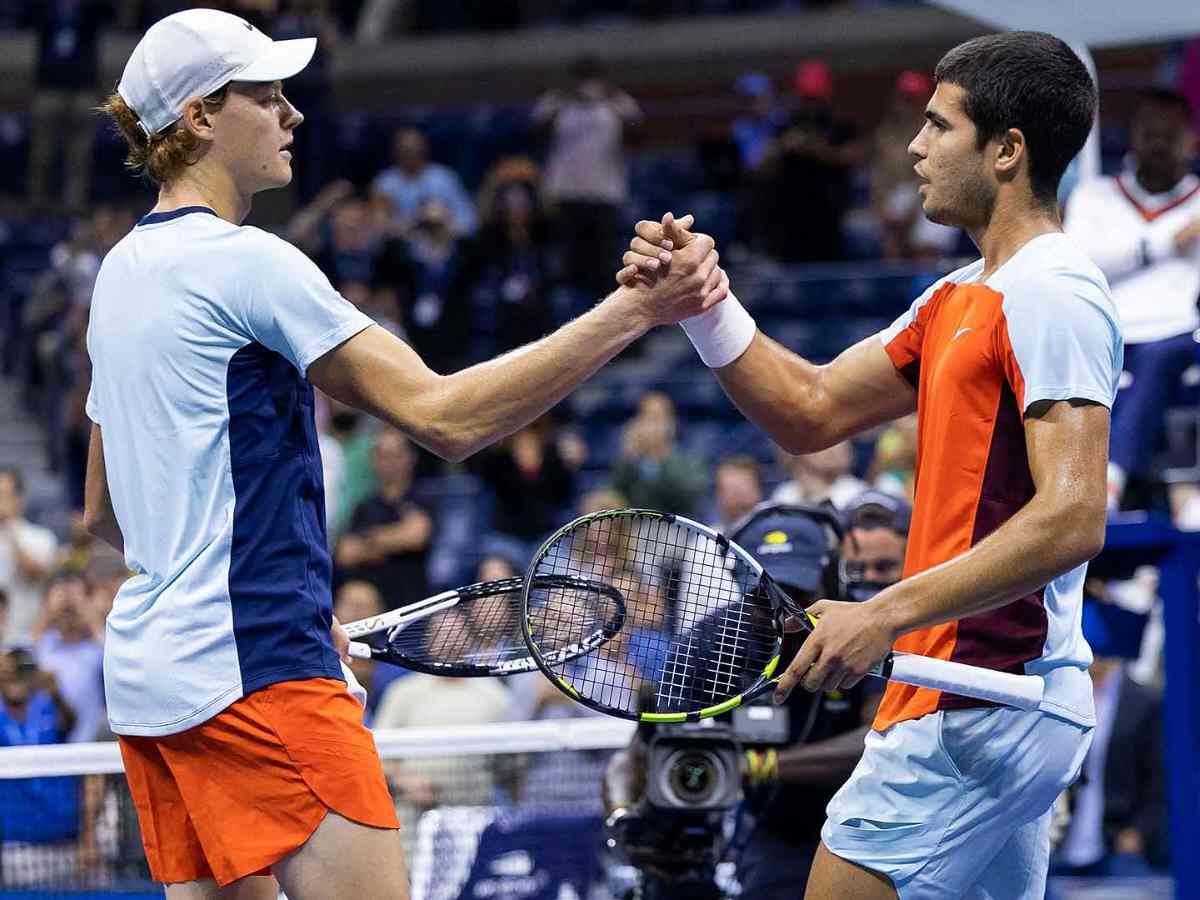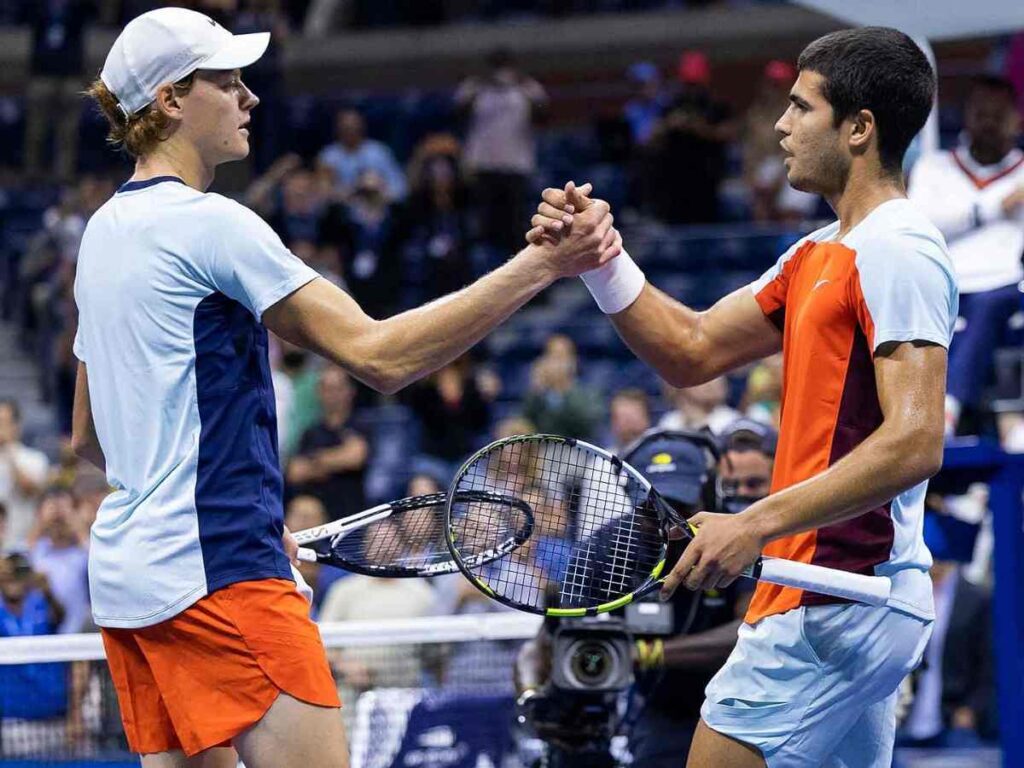 Carlos Alcaraz is all set to play against the Italian, Jannik Sinner later this week in the semis of the tournament. However, fans and experts believe that it will be Alcaraz's first real battle so far in the tournament where he will be tested. Sinner had been in good form and can be a real threat to the Spaniard.
Fans did not forget the epic battle, the last time these two met. In an intense five-setter at the U.S. Open, Alcaraz won over Sinner but the match was considered to be one of the best in the tournament. Sinner will be looking for his revenge against the top seed this time.
Experts say that it will be a final before the final as the stakes are high. This semis will definitely guarantee entertainment to the fans and everyone across the globe. Alcaraz looks to win the title to gain the top spot, on the other hand, Sinner wants to improve his rankings and take his revenge.
Continue Reading:
"He destroyed Novak," Casper Ruud applauds sensational Rafael Nadal for incredible record at French Open
"Neither acceptable nor appropriate," WTA warns Anastasia Potapova for wearing Spartak Moscow shirt at Indian Wells