Anastasia Potapova has received a formal warning from the WTA for wearing a Spartak Moscow T-shirt before her match against Jessica Pegula at Indian Wells this week. The WTA considered her actions to be a public display of support for Russia during its invasion of Ukraine. Potapova, however, stated that she had been supporting Spartak since she was 13 and did not view her actions as provocative when asked about the shirt after the match.
Ever since the war spiked between Russia and Ukraine, there have been many restrictions and measures taken by the ATP and WTA for a smooth conduct of the tournaments. However, there have been many occasions of public support for Russia and Ukraine by displaying flags and wearing jerseys. The tennis officials are trying their best to control such actions from fans and players.
Although Potapova lost to Pegula in that match, her entry became a topic of discussion for the fans and players on the tour. WTA released a statement and said, "Regarding the Russian soccer team shirt, the WTA has formally warned the player that this was not acceptable nor an appropriate action. We do not expect to see any reoccurrence of this in the future."
On the other hand, Lesia Tsurenko from Ukraine pulled out of her match against Belarusian Aryna Sabalenka at Indian Wells, citing a panic attack as the reason. Tsurenko stated that her conversation with WTA Chief Executive Steve Simon regarding the tennis community's response to Russia's invasion triggered the attack.
Related: Nick Kyrgios stands up for Holger Rune after his ugly confrontation with Stan Wawrinka at Indian Wells
Iga Swiatek condemns the actions of Anastasia Potapova at the Indian Wells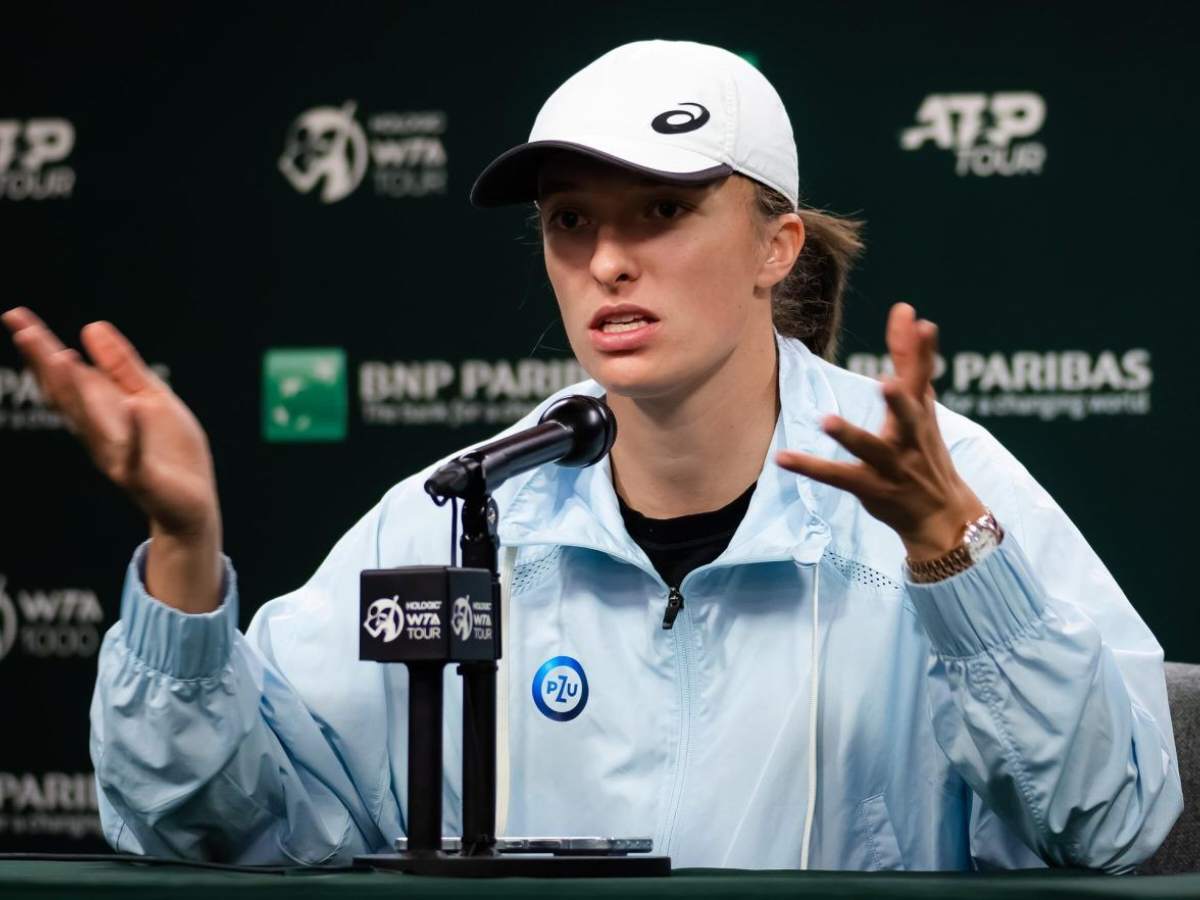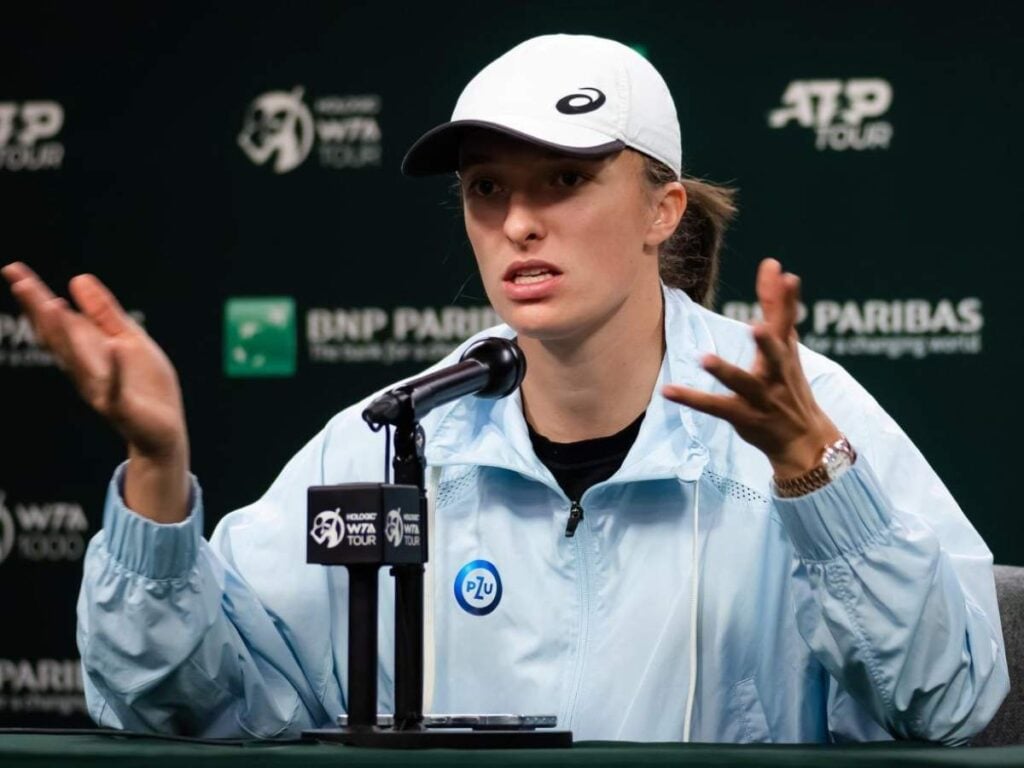 On Monday, world number one Iga Swiatek criticized Anastasia Potapova from Russia for wearing a Spartak Moscow shirt at Indian Wells and showing support for her country during its invasion of Ukraine. Swiatek has openly condemned Russia's aggression against Ukraine since the conflict began in February last year, which Moscow refers to as a 'special military operation'.
She believes Potapova should not publicly display her support for Russia during this time. Replying to a Polish journalist, Swiatek said, "To be honest, I was surprised. I thought the player realized that she should not, even if she is a fan of the team, show her views in this way at such times."
She finally ended by saying, "I've talked to the WTA and in a way I found out that there should be less such situations because they will explain to other players that you can't promote any Russian teams these days, which reassured me a bit." However, WTA has ensured that they are doing everything they can to control such actions and those who violate the rule will be treated accordingly.
Continue Reading:
Who is Nina Simone? Why Venus Williams is trying to save her house?
"He destroyed Novak," Casper Ruud applauds sensational Rafael Nadal for incredible record at French Open