It's been one of the most remarkable days in the professional career of Daniel Altmaier. The World No. 79 was up against 8th-seeded Jannik Sinner in the second round of the 2023 French Open. With many picking the Italian as the favorite not only for the match but as a dark horse for the title, it was a big upset.
In front of a packed crowd at the Suzzane Lenglen Court, Altmaier won a thrilling five-setter in what is now the longest French Open match this year. The German clinched the victory 6-7(7), 7-6(7), 1-6, 7-6(4), 7-5 after five hours and 26 minutes. While Altmaier needed five match points to clinch the win, he himself saved two match points in the fourth set to push for a fifth set.
After a 12-minute final game to clinch the victory, deservingly, he won the match. The French Open crowd that had been unruly hitherto deservingly paid a long-standing ovation to Altmaier for his biggest career win. The crowd at Langlen was on its feet for nearly a minute to congratulate the German for his win.
The emotional reception and the realization of his own feat had Altmaier in tears as he broke down. He somehow held back his tears and thanked the crowd for their love as he scripted history at Roland Garros today.
In case you missed it: "More coaches than national express" – Emma Raducanu gets mocked on social media for fifth coaching change as she splits with Sebastian Sachs
Not only fans in the stadium, Daniel Altmaier wins hearts on social media as well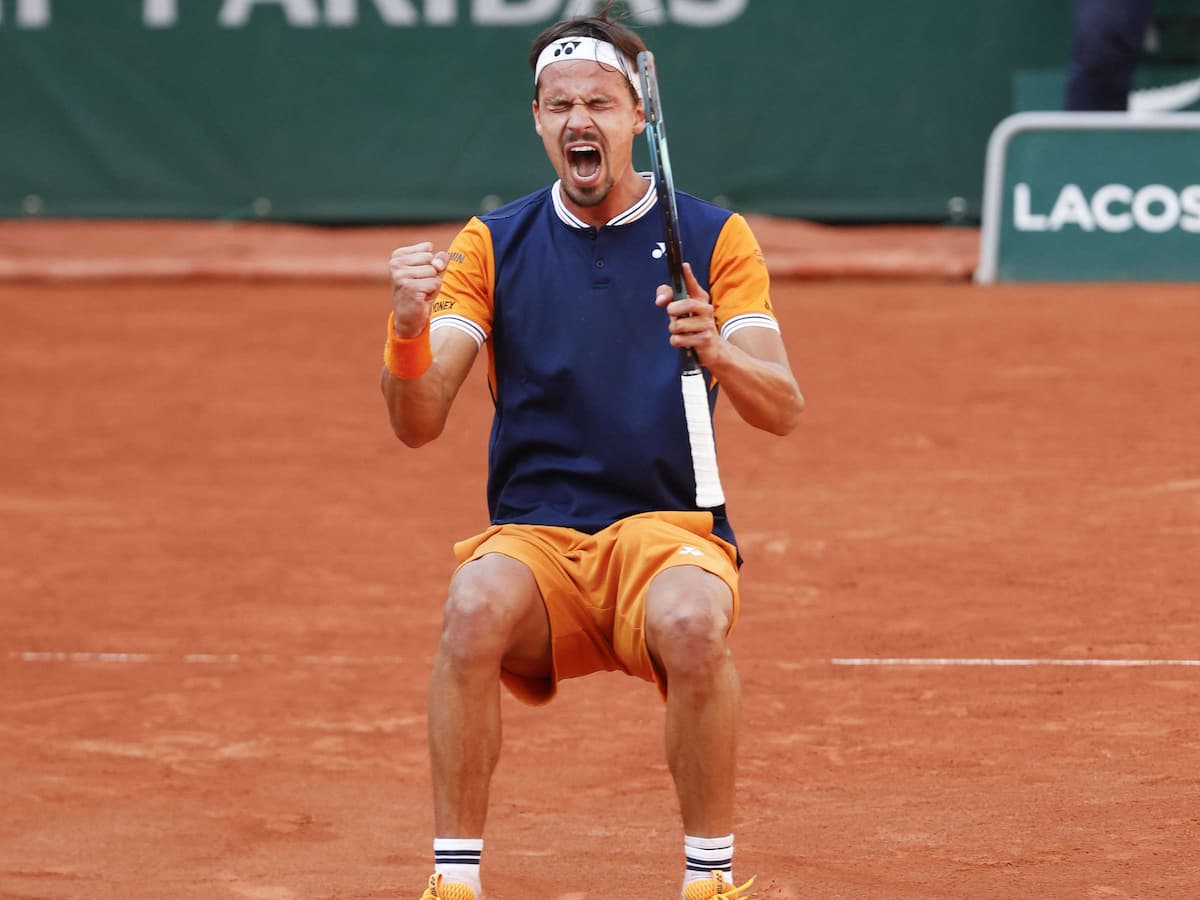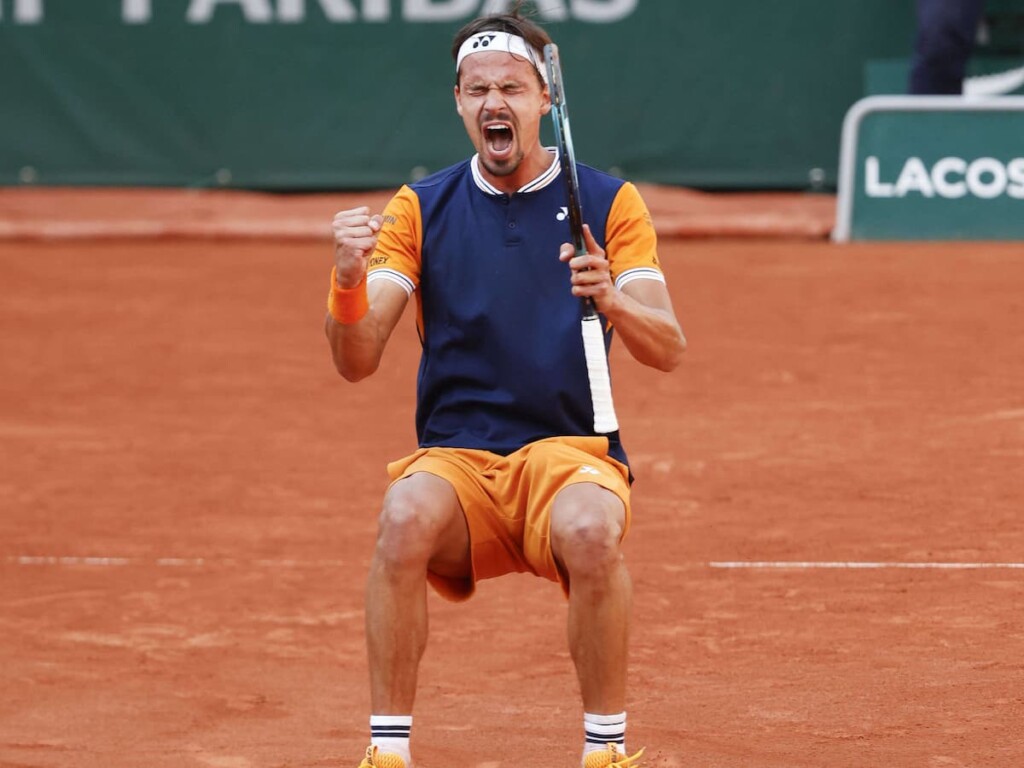 Lucky are those who get to experience the atmosphere in the stadium during such high-voltage matches. While they see the action live, digitalization has made it possible for fans across the globe to get hold of the action. The match between Jannik Sinner and Daniel Altmaier was no different as fans celebrated the match quality and the German's feat on Twitter.
As Altmaier takes a well-deserved rest, he will soon be plotting his next-round game plan. Up next will be 28th-seeded Grigor Dimitrov. The Bulgarian got the better of Emil Ruusuvuori to record his second straight-set win this week in Paris.
As for Sinner, the wait for his maiden Grand Slam singles title continues. Many were calling it a golden chance for the Italian as being the highest remaining seed in his quarter. The misfortune for him however continues once again as he now has a forced break from the circuit to plan the second half of his season.
Continue Reading: