The relationship between the tennis player and their fans is a symbiotic one. While one can possibly survive without the other, it won't make for a sustainable life. Apart from personal ambition and professional glory, players perform for their fans and bask in the adulation. Whereas, fans devotedly follow their favorites and cheer them with all their heart.
The relationship between players and fans is directly proportional. Initially, a player's success and personality determine the increase of their fan following, and in a later stage, the size of their fan following determines the face value of the player and the crowd and money they can pull. Hence, it is always expected of players, especially the top ones, to never forget the goodwill of their supporters. And that's precisely why we always see pictures and videos of tennis players signing autographs, clicking selfies, and interacting with fans, even if they're exhausted in most grueling matches.
Recently, a video of an interaction between a fan and Rafael Nadal made the rounds of the internet. The snippet was shot in Chile where Nadal is currently playing a series of exhibition matches as a part of his Latin American Tour.
The 45-second-long video showed a cluster of fans perching precariously from the railings of the stadium to collect autographs from their beloved Rafa, post his match with Alejandro Tabilo. One of the fans managed to get a signature, and immediately burst into tears in the arms of his companion.
The young man was wearing a white cap that bore the sigil of the Rafa Nadal Tennis Academy, and he carried the national flag of Spain – which had the words "Te Amo, Rafa" [translation: I love You, Rafa] written across it.
Also Read: "He has not made himself available" Nick Kyrgios' Davis Cup absence doesn't sit well with team captain Lleyton Hewitt and Alex de Minaur
Rafael Nadal's 2022 season so far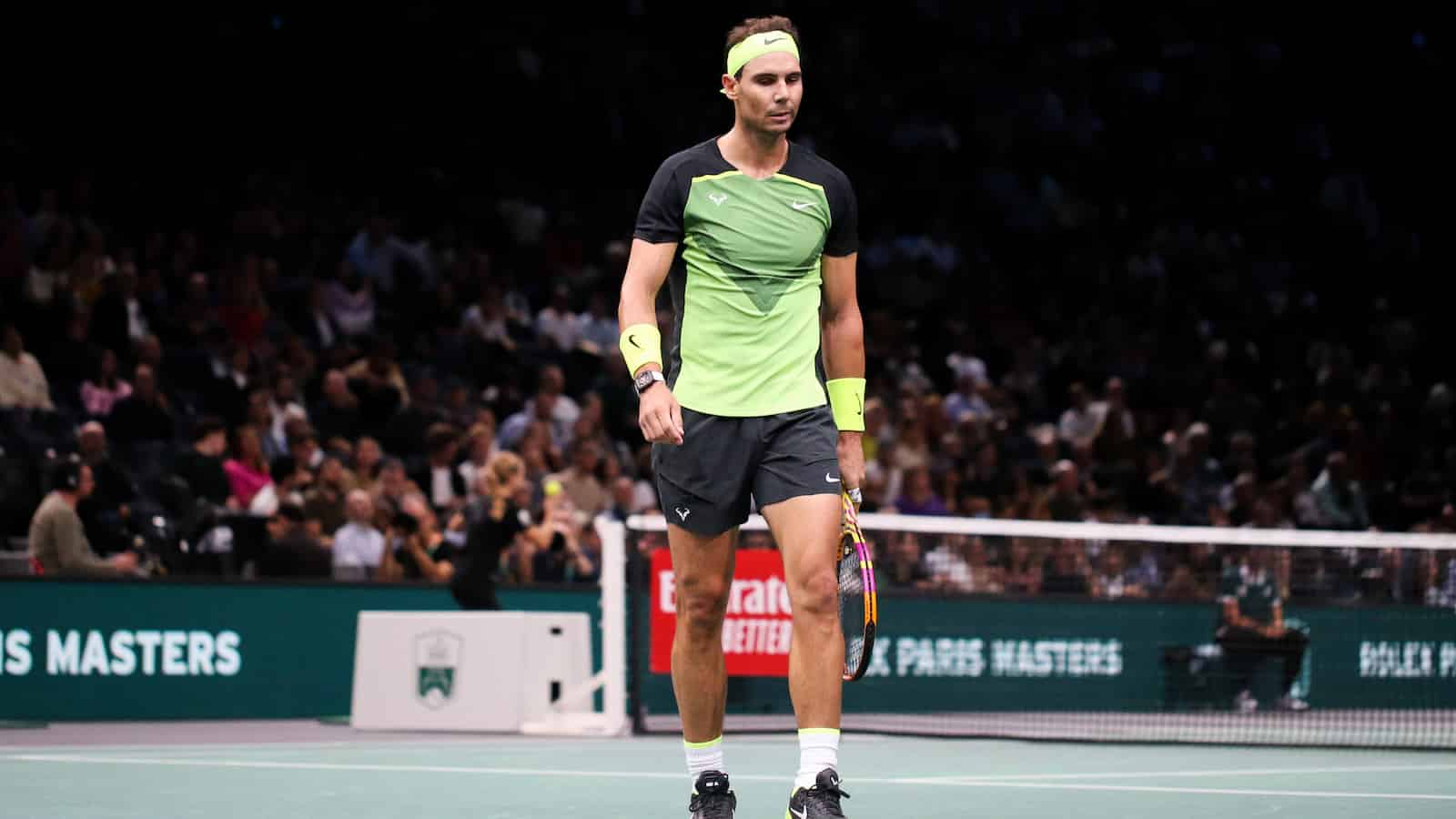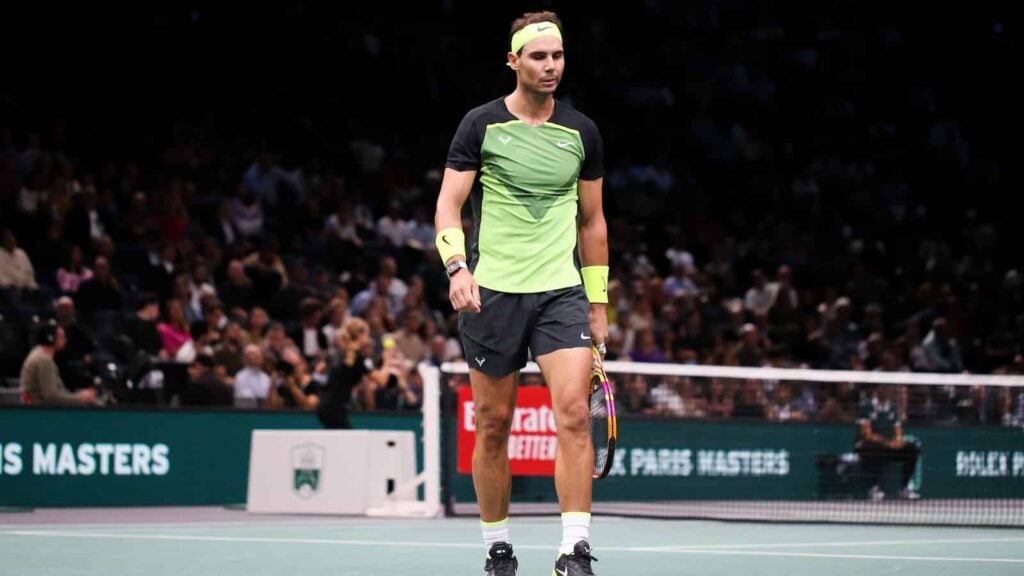 Rafael Nadal had a strong run in 2022. He picked 4 titles this year, which include 2 Grand Slams (Australian Open and Roland Garros) bringing up his tally to 22 – an all-time record. Two more titles were collected in Melbourne and Acapulco. He has a 39-8 win-loss record this season.
Rafa had participated in Laver Cup, where he played alongside Roger Federer in the doubles event. That match was the last professional match of the Swiss Maestro's career, and Rafa revealed later that he did not plan to play in the tournament due to his injuries, and only joined at the behest of Roger. The following day, he retired from the tournament citing 'personal reasons'. Later that month, along with his wife Xisca, he welcomed their first child, a boy, into this world.
Rafa played his last event of the year at ATP Finals. He ended the year as World No. 2 and as the oldest year-end top-2 player.
Also Read: 'Ranking points do not matter to players while playing for their country' – ITF president David Haggerty on the possibility of points being awarded for Davis Cup
Also Read: Daniil Medvedev hopes to bring his 'Best Version' in 2023 after a mixed season this year