Novak Djokovic won the ATP Finals trophy for a record sixth time in his career by defeating Casper Ruud 7-5, 6-3 in the Championship match played on Sunday in Turin. With this win, the Serb has equaled the record of Swiss legend Roger Federer, who until now won this prestigious tournament a maximum number of times.
After the win, Novak Djokovic was ecstatic as he celebrated this win in style.
Meanwhile, ATP Tour has posted a video on their official social media of Mr. Djokovic and superstar footballer Zlatan Ibrahimovic, eliciting a plethora of reactions online. The Swedish striker met with the 21-time Grand Slam winner in the tunnel, where he congratulated him for his emphatic win. The Serb took his regards graciously and even posed for a photograph with him.
"Champion vibes only," the ATP Tour's caption read.
The value of this win cannot be understated for Novak Djokovic. With this win, he has shut the mouth of all his critics.
Also Read: Taylor Fritz dismisses others and reiterates that Novak Djokovic is the 'Best player in the world' whenever he plays
Social media showering love over Novak Djokovic and Zlatan Ibrahimovic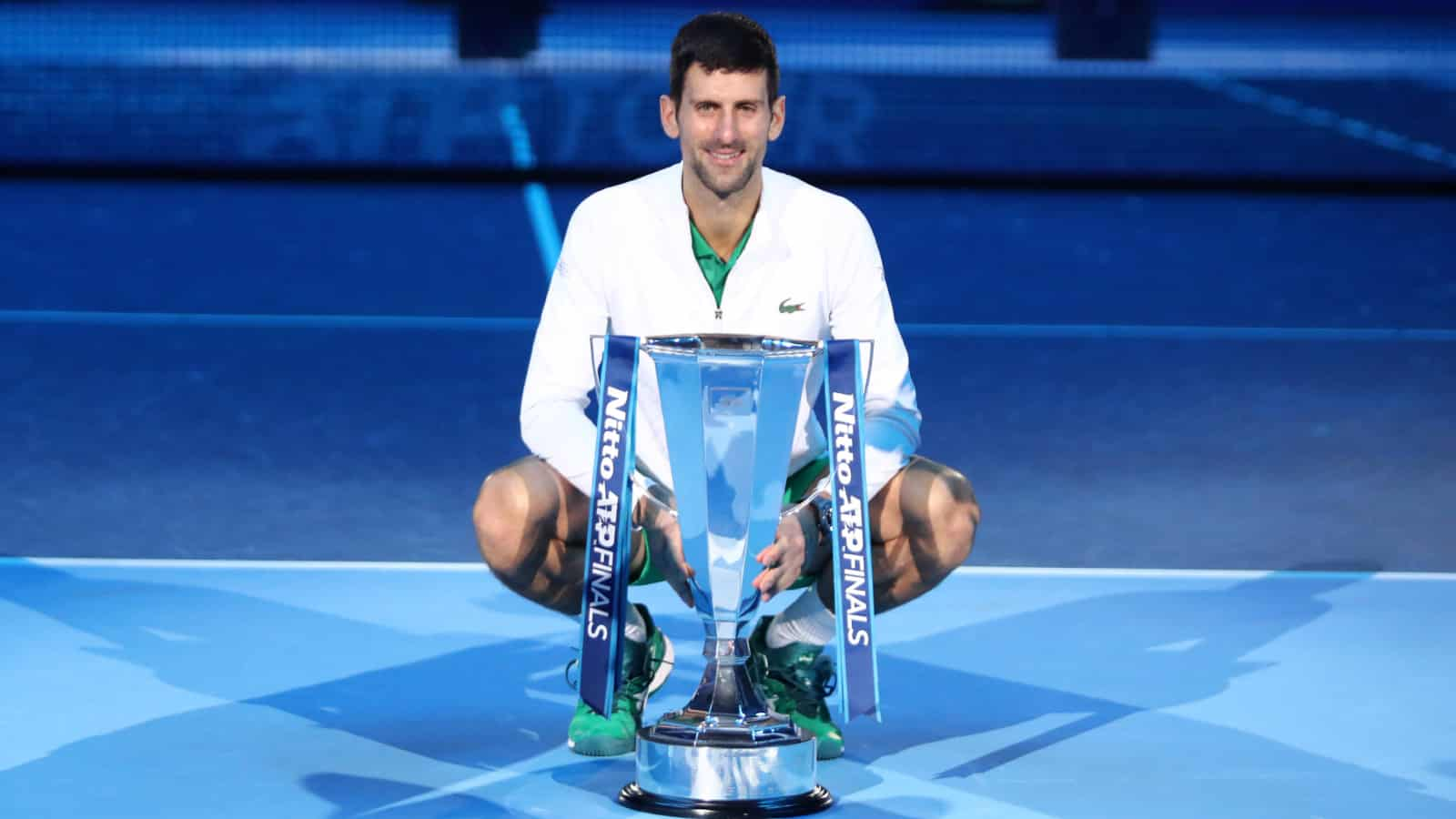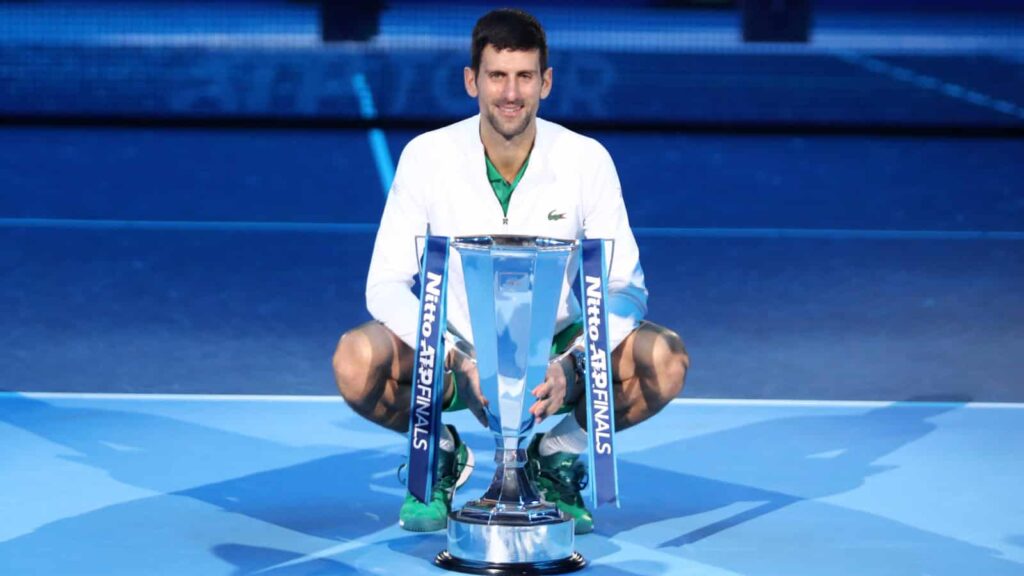 Many people believe Novak Djokovic to be the best player on the planet. Winning the 2022 ATP Finals gave them another reason to applaud him. This may be another trophy in his trophy cabinet, but is also a gigantic statement in itself.
Novak Djokovic had to wait for a long time to win his career's sixth ATP Finals trophy. He won his first ATP Finals title in 2008 when he defeated the Russian Nikolay Davydenko. He later won the prestigious title four times consecutively between 2012-2015. The Serb even managed to defeat Roger Federer thrice, i.e., in 2012, 2014, and 2015, in the final to take the trophy home.
He also defeated Rafael Nadal in 2013 in the final. After that, he reached the Final round twice but was defeated by Andy Murray and Alexander Zverev in 2016 and 2018.
Meanwhile, social media is in a festive mood and going berserk after Novak Djokovic's win. Several viewers chimed in to provide their take on the matter. Judging by the comments, while the majority of commenters hailed the two legends, a few even congratulated Novak for his incredible feat. Sharing a wide spectrum of reactions online, here are a few reactions coming in on the above post.
This win will give a great boost to his confidence. He had to go through a lot to come out on top this year. Many controversies hit him on the way this season. But the Serbian, like always, has found a way to bounce back. It has never been easy for him but as they say-Never underestimate the master!
Also Read: Patrick Mouratoglou recalls Serena Williams and Venus Williams proved the tennis world wrong with 'Power' when it was becoming 'Tactical' with Martina Hingis
Also Read: "I spent all day rehabbing at home" Kei Nishikori reveals how Roger Federer helped him postpone his retirement thoughts