In order to confirm the appearance of Russian and Belarusian players this season, Wimbledon chief executive Sally Bolton held peace talks with her counterparts at the ATP and WTA this week. Following the invasion of Ukraine, the British Grand Slam controversially disqualified players from the two nations from the competition the previous year.
The discussions took place between Bolton and representatives, ATP chairman Andrea Gaudenzi and WTA chief executive Steve Simon. All of these organizations have been in constant touch regarding the withdrawal of the ban. Much of the reason behind such a step was because British tennis suffered severe consequences from the ban.
The peace talks eventually turned fruitful as the players are now allowed for the upcoming grass season. The decision was taken after evaluating all possible alternatives and consequences and the official statement was published on 31st March, 2023.
"We continue to condemn totally Russia's illegal invasion and our wholehearted support remains with the people of Ukraine. This was an incredibly difficult decision, not taken lightly or without a great deal of consideration for those who will be impacted. It is our view that, considering all factors, these are the most appropriate arrangements for The Championships for this year.
"We are thankful for the Government's support as we and our fellow tennis stakeholder bodies have navigated this complex matter and agreed on conditions we believe are workable. If circumstances change materially between now and the commencement of The Championships, we will consider and respond accordingly," said Ian Hewitt, Chairman of the All England Club.
Related: "This situation was my fault," Wimbledon ban triggers false guilt on Aryna Sabalenka over the Ukraine War
Russian and Belarusian players would still be under constant monitoring at Wimbledon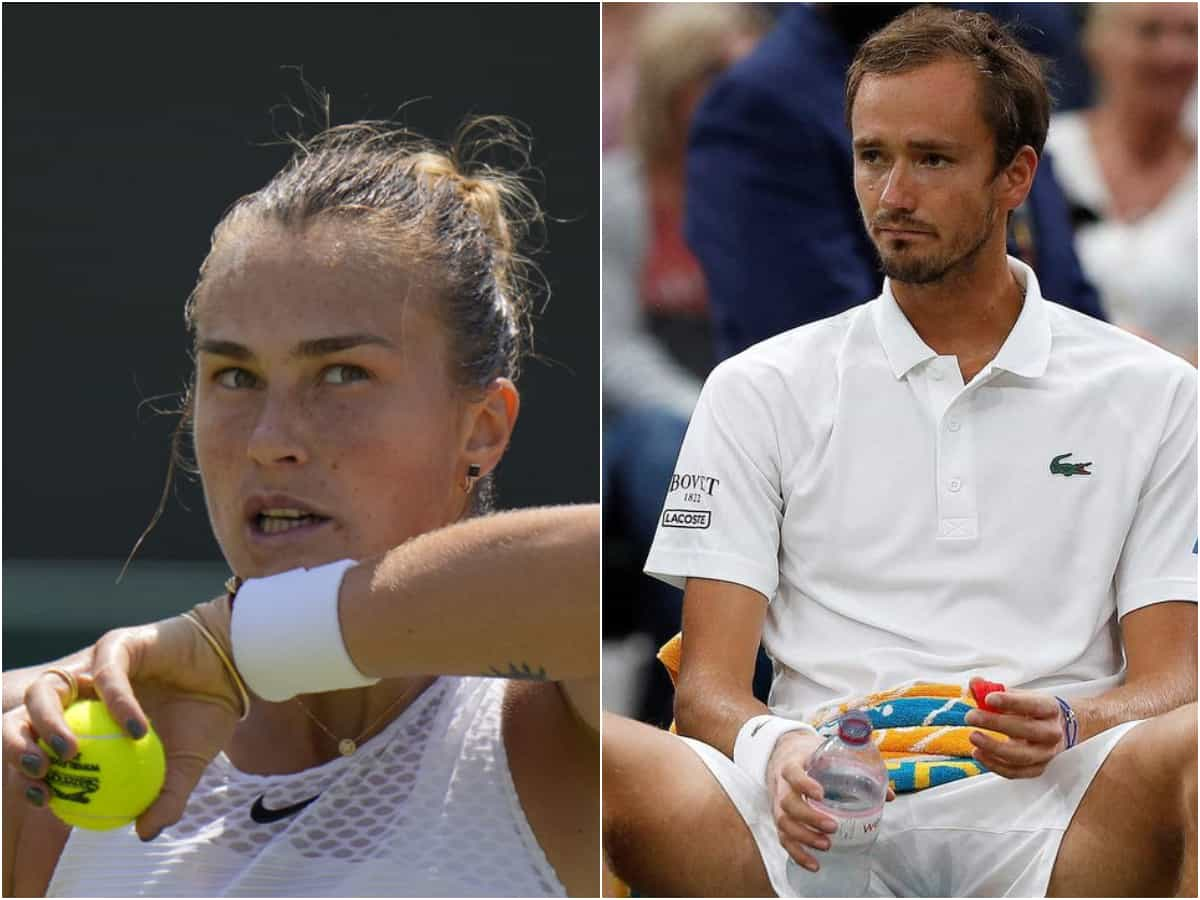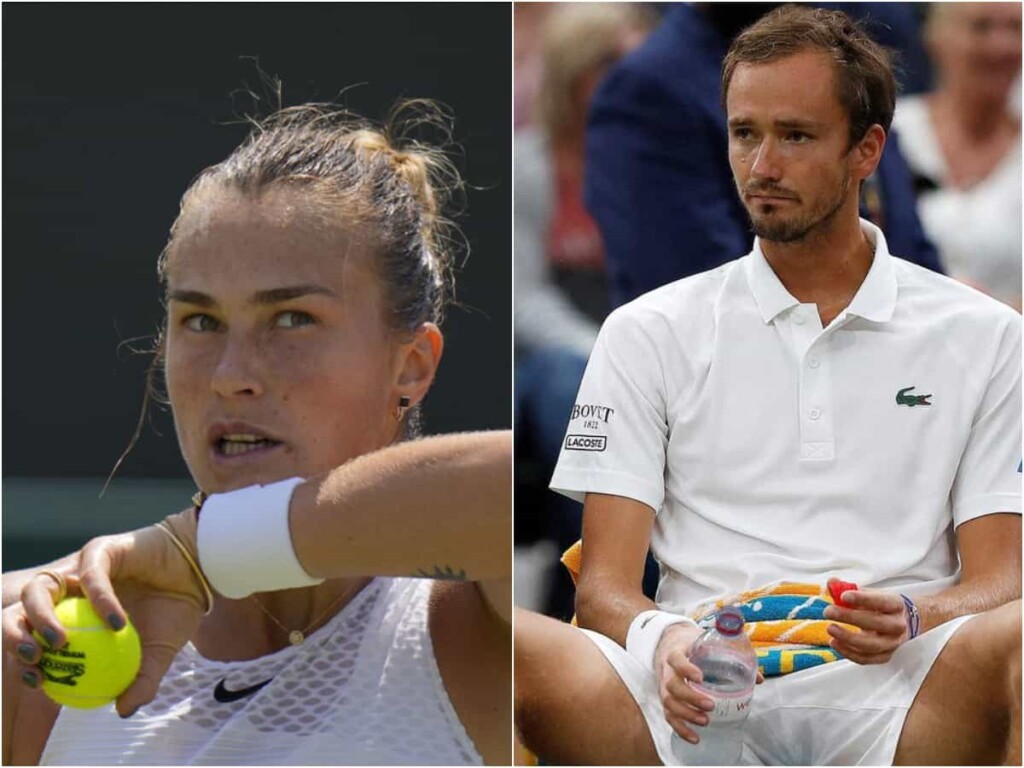 The Lawn Tennis Association (LTA) was also threatened with exclusion from the ATP and WTA tours if Wimbledon decided to prolong their suspension. This would have cost the sport about £20 million in lost revenue. Prior to the Grand Slam tournament, much of this revenue comes from competitions in Queen's, Edgbaston, and Eastbourne.
The top men's and women's tennis organizations levied £820,000 in fines and deducted ranking points from Wimbledon 2022, which had serious repercussions for some players. Rumors about revoking the ban have been circulating since earlier this year. Major tennis stars such as Daniil Medvedev and Aryna Sabalenka missed out on the previous year's edition.
The All England Club will ensure that all players compete under a neutral flag. If they show any support for Vladimir Putin's government, they can be compelled to sign a Code of Conduct with severe penalties. The move by Wimbledon to lift the prohibition will be applauded, especially by the LTA, which derives around 30% of its revenue from hosting the grass-court major every year.
In case you missed it:
Novak Djokovic becomes eligible for the US Open after the Senate passes new bill
"16 Million AR-15's," Martina Navratilova criticizes the US government after the horrific gun violence incident in Nashville School